"John!"
I'd just walked into the WCK kitchen and a vaguely familiar voice called out to me. I turned to my left and in the far corner was New Orleans native and fellow chef David Guas. He owns Bayou Bakery in Washington DC and he's a good guy. I hadn't seen him in four or five years and we gave another a big hug. It'd be easy to understand if David had a huge ego because the last few years he's had lots of face time. I'm glad he doesn't. After lunch we caught up then chatted about the opportunity to help out in Poland. David will be here for a week plus and my time is winding down. He'd been invited to make Jambalaya for the refugees and a warm rice dish with lots of vegetables should feel familiar to the Ukranians.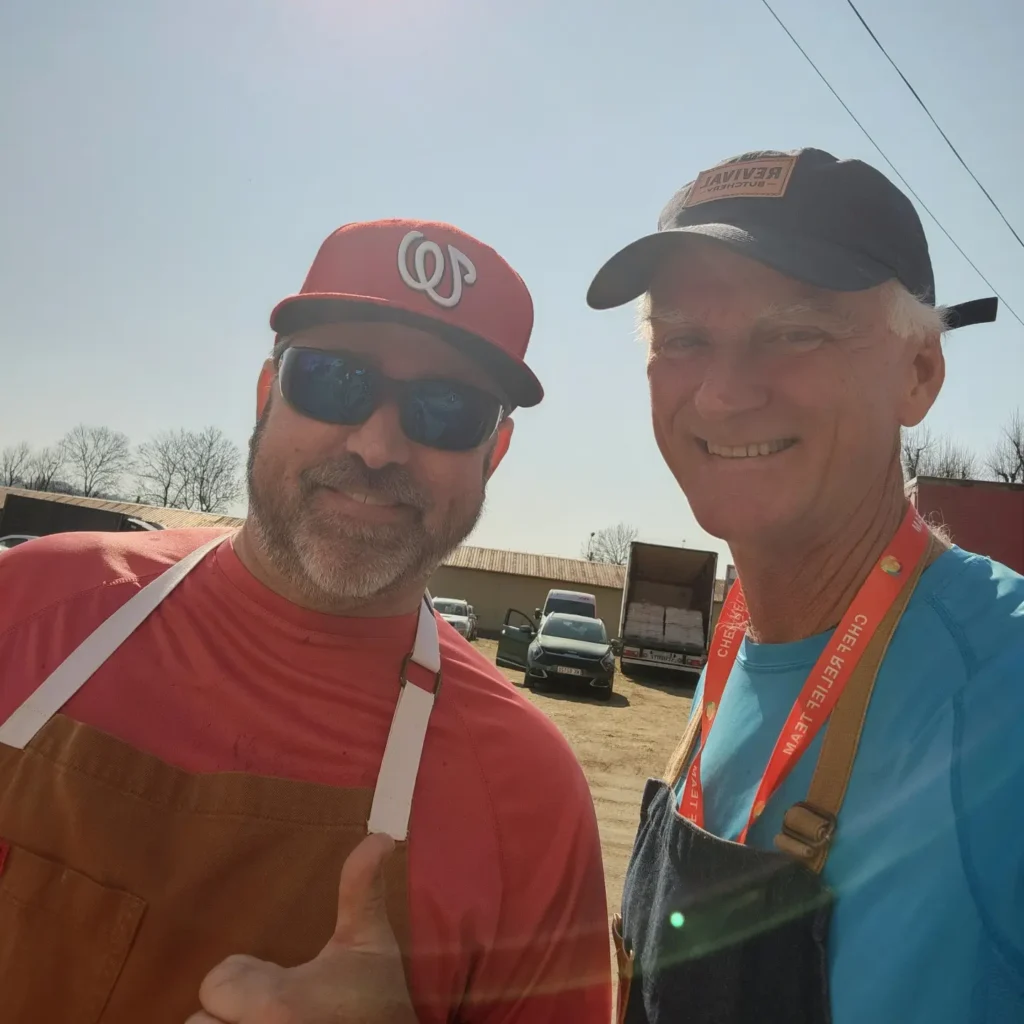 The conundrum of my time in Poland? Much of it has been very enjoyable and filled with adventure. While cooking and prepping at our kitchen I've met and learned from an international prep crew that's ebbed and flowed like the tides. People come and go and all are here to help. And some have been incredibly brave like Joey from Charlottesville, VA. He was an EMT and former combat medic and he brought dozens of trauma kits to Poland. Last week he went to Lyiv with David, our Polish truck driver. Joey trained several dozen volunteers how to use the kits and returned to his wife, Maria, late that night. Maria was working with us and that day she was remarkably calm.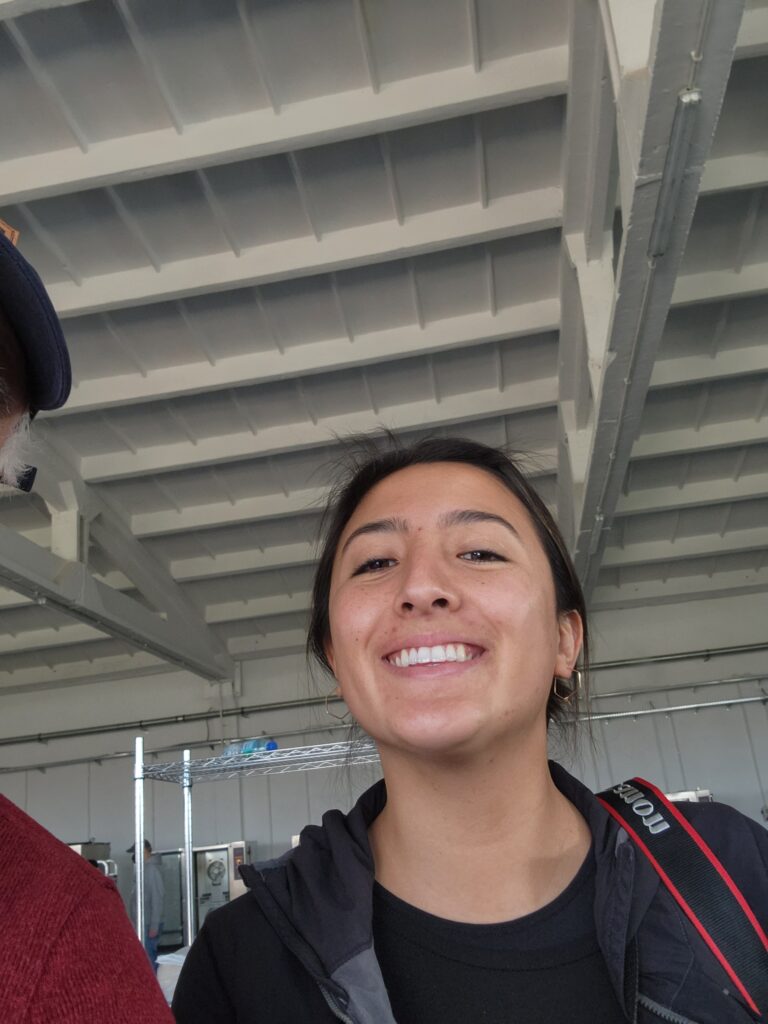 Georgia was 18. Her and her mother Chin came from California, and Georgia was delightful. She smiled, laughed, and teased us all day and never complained, never showed any fear.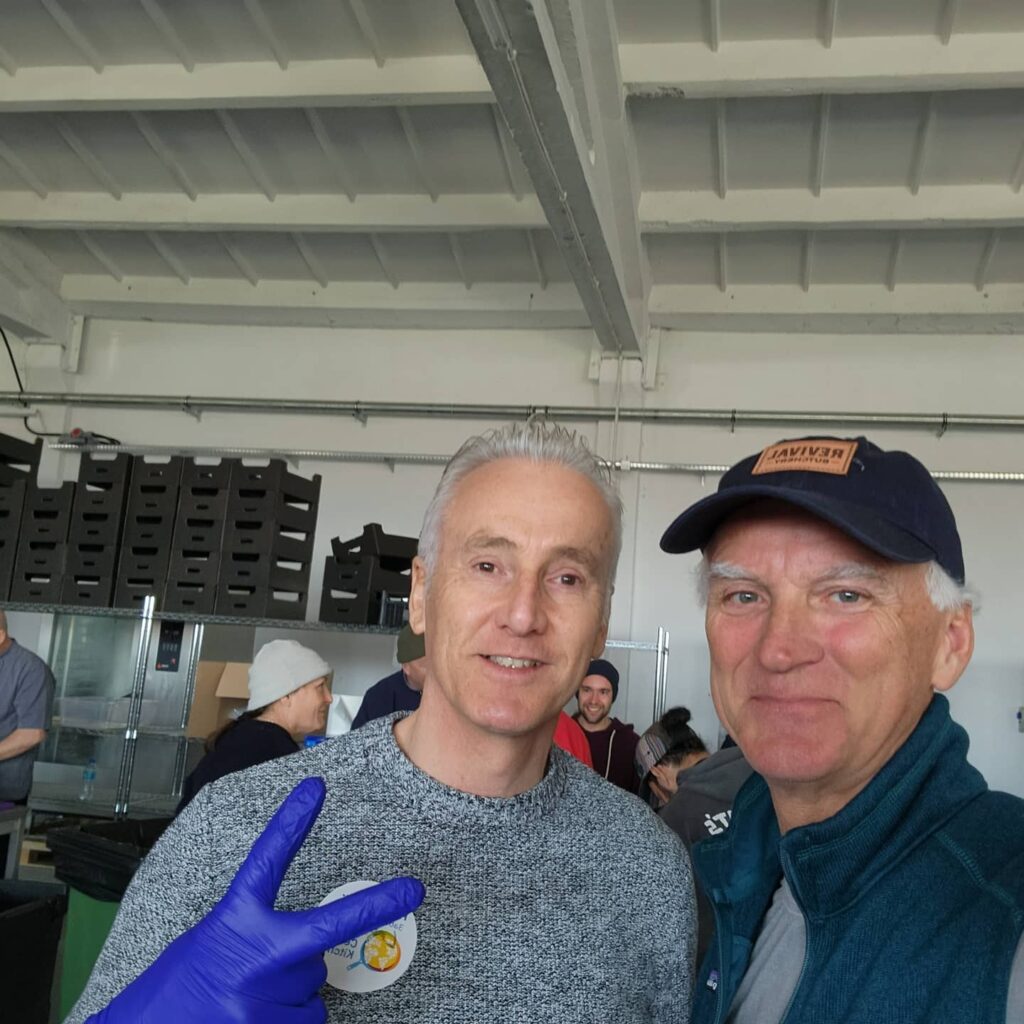 Leendert and his wife, Mirielle, came from Holland, driving a van stuffed with donated medical supplies. They were both interpreters and she had written the transcripts, English to Dutch, of Saddam Hussein's trial.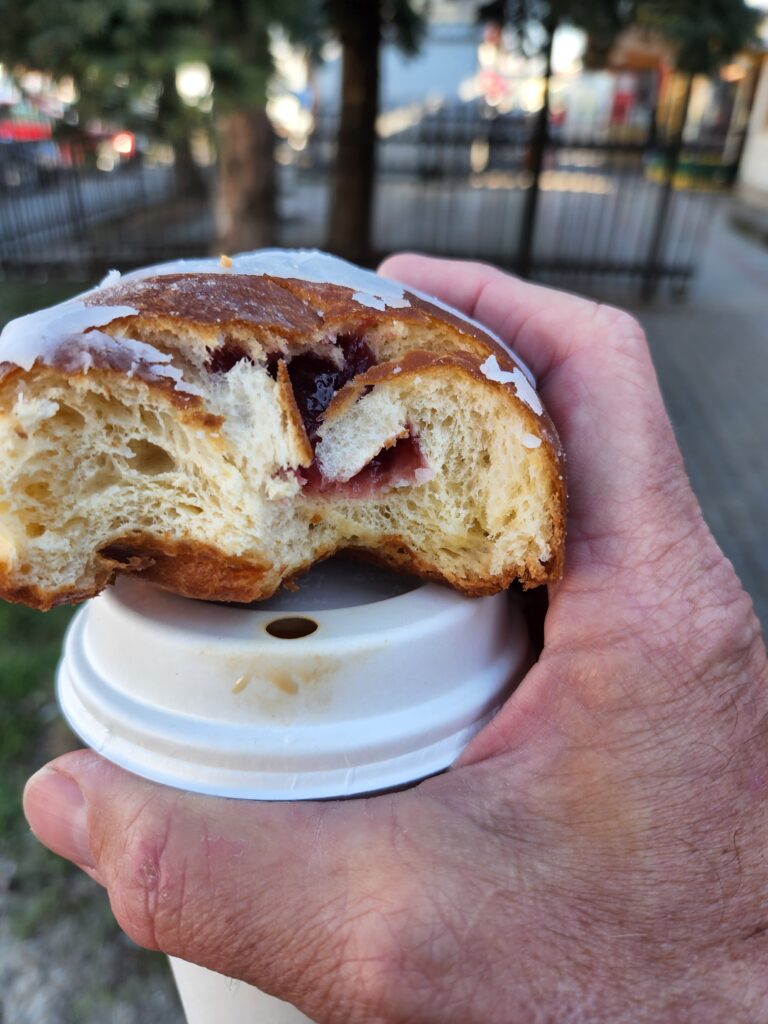 The towns of Przemysl and Rzeszow were wonderful, we enjoyed great food from the simplest pub to the elevated bistro and one late night, after a delivery run to the border kitchen, many of us gathered in an 500 year old pub to drink beer, eat pizza and some of us shared shots of ice cold Polish vodka. At the time I literally could not remember the last time someone bought me a shot of vodka, but as of today it's March 20, 2022 . One of our team was Ukranian and with tears in her eyes she coached all 35ish of us through a Ukranian toast.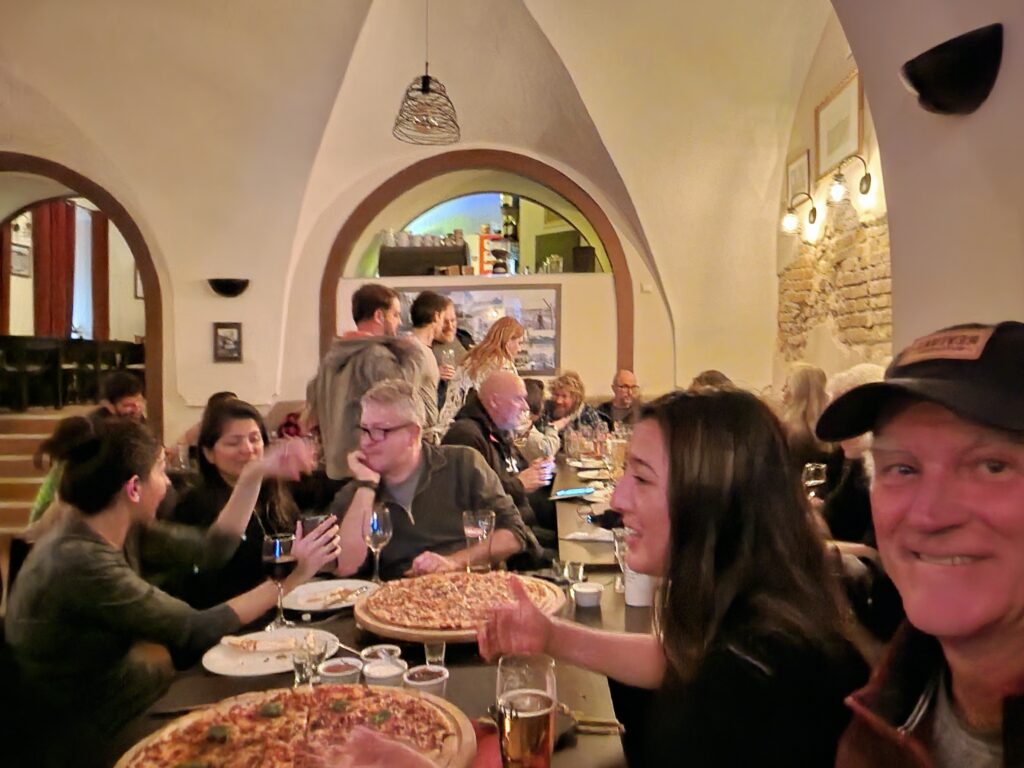 Her, shouting: Budmo!
Us, shouting: Hey!
Her: Budmo!
Us: Hey!
Her: Budmo! Budmo! Budmo!
Us: Hey! Hey! Hey!
Then the drinks were rapidly consumed. And the word Budmo means "Leave us be" and/or "Leave us in Peace." How appropriate. The next morning I wasn't exactly in Peace. But I was on time to the kitchen.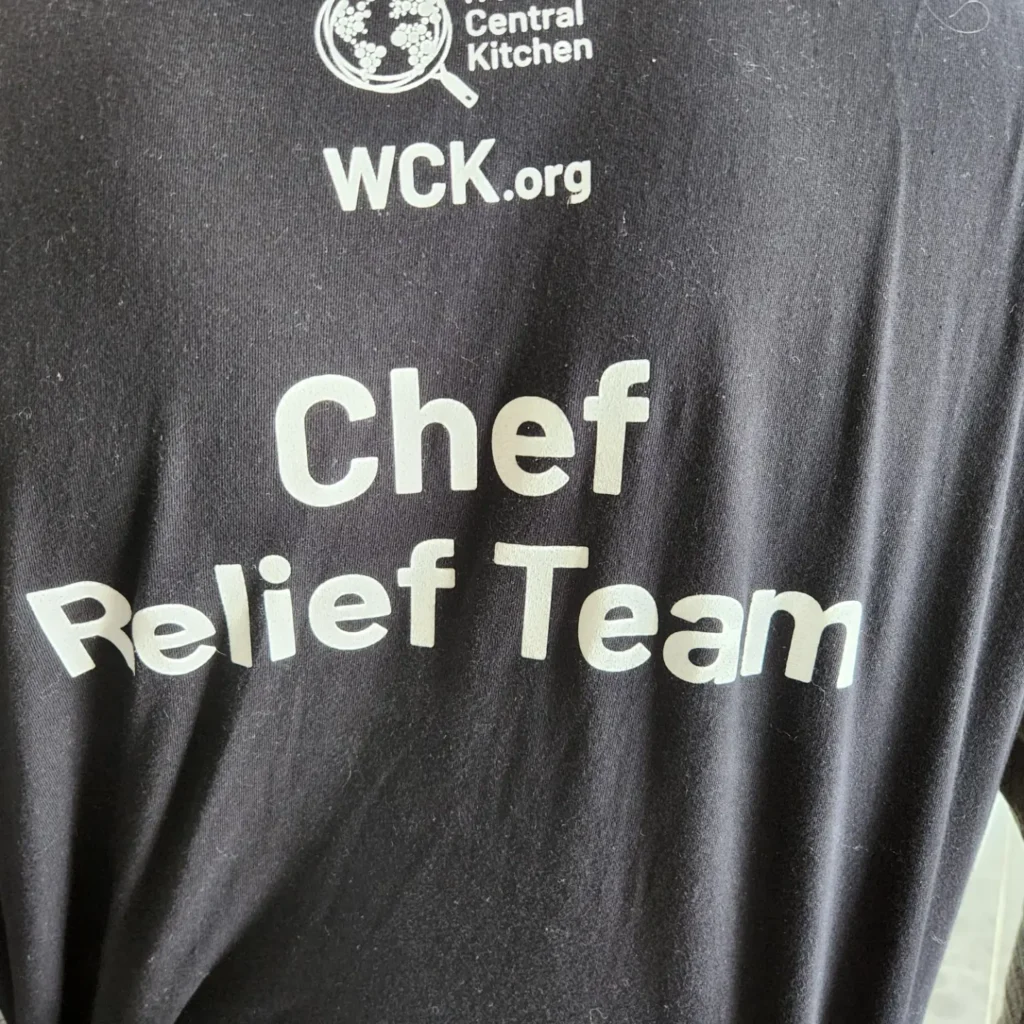 At lunch time we shared patches of concrete or wooden pallets and discussed the war. And I shared my opinion that Russia will soon falter the Ukranians will regain their country, and the world will force Russia to.pay for its crimes. When that happens, all of us will have played a very small part in the victory. My teammates agreed and we toasted each other with our water bottles.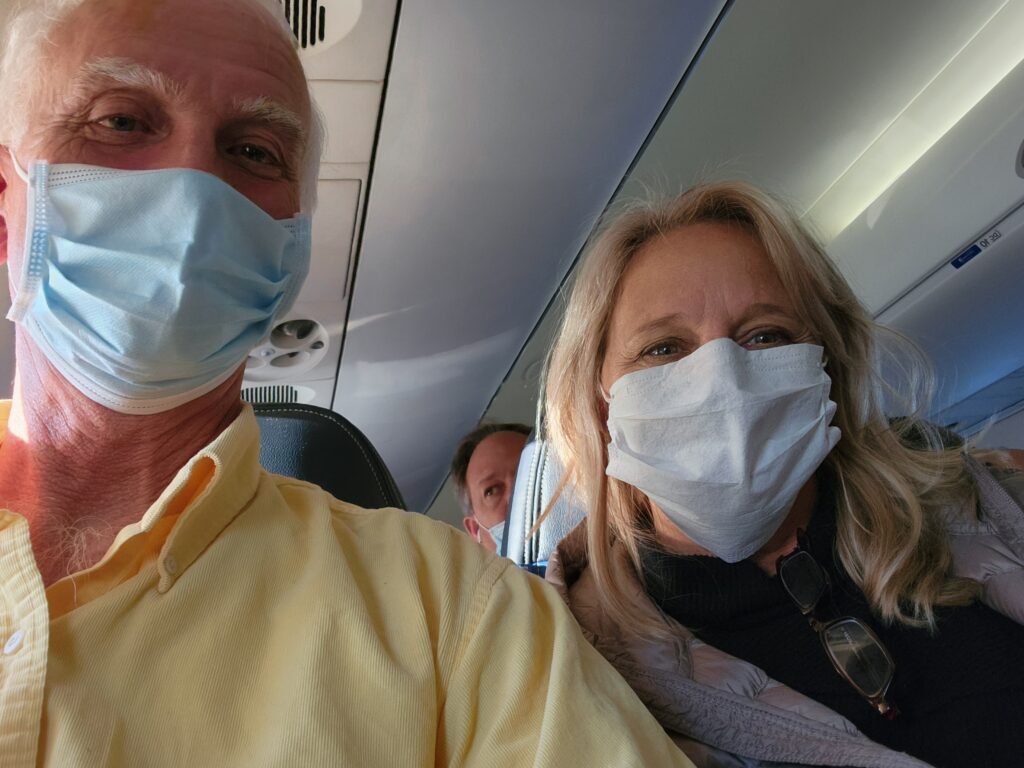 On my initial flight from GSP to Chicago (which feels like a lifetime ago) I sat next to Nancy, a Delta flight attendant. Nancy had been almost everywhere but not Poland. When I told her "I've always wanted to see Poland, and now I'm going at the worst time." She quickly retorted with "I disagree. John I believe you're going to Poland at the best possible time and you're going to have an incredible experience."
And she was correct.
Budmo!
~ John