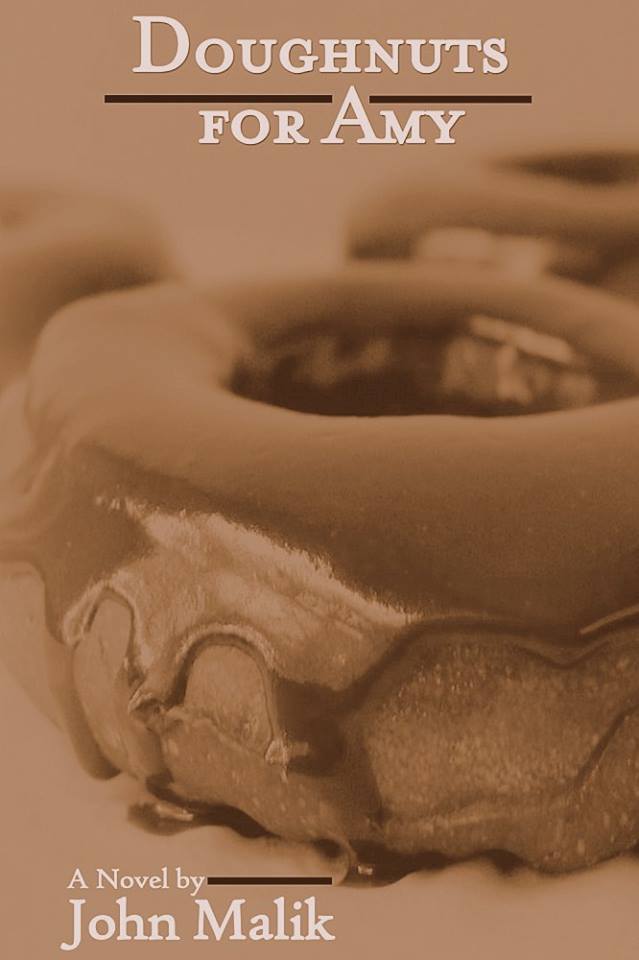 Doughnuts for Amy is a tender, compassionate and emotional story of romance, and redemption.
Amy Sommers has an enormous challenge in front of her. She's a single mom, a nurse, and the new Executive Director of the luxurious, yet financially troubled Woodmont Retirement Community. Her goal is to turn Woodmont around while shaping it into an innovator in the care of Alzheimer's patients. Yet she soon realizes her biggest challenge lies in mending the broken heart of her widowed Executive Chef, Nick St. Germaine.
Doughnuts for Amy at Winter Goose Publishing
"A fast moving uplifting story of the re-birth of love. The read is much like a ride in a Z4, top down, on a sunny day through the hills, rolling through the gears, hard on the accelerator, light on the brakes, a little loose in the tail. This novel is full of twists, turns and even detours. Malik serves the love hot, the anger at a boil, but the sadness and despair cold. Crisp, descriptive language lays open the emotions of main and supporting characters. Unique setting for a story. It will have you rooting for the good guy (and lady). Well worth a weekend read." ~ from my favorite Amazon review.
Author John Malik along with his wife Amy owned and operated 33 Liberty Restaurant in Greenville, SC from 2001 until 2008 and following that John was Executive Chef at two retirement communities in the Greenville area. John received a James Beard semi-finalist nomination for Best Chef in the Southeast in 2008. While 33 Liberty was open John's essays on BBQ, Peaches, Kids, Dogs, Root Canals, dining with Sara Moulton and trading shots with Tony Bourdain were a highlight of the Southern food scene. John began writing stories for his Mom in the 5th grade. He has a B/A in English Literature from Southeastern Louisiana University. Doughnuts for Amy is his first novel.