Restaurant for sale in Greenville, SC?
Are you looking for commercial real estate, perhaps an old home or a defunct gas station to create your chef-driven brasserie? I can help. I'm a Chef, Restaurant Owner, Restaurant Consultant, and Commercial Real Estate Broker for National Restaurant Properties, I can help your restaurant business expand, or help you get the restaurant of your dreams.
The Upstate of South Carolina is one of the fastest growing regions of our country, and Greenville County has grown by 16% since 2014. Our city's metropolitan area is forecasted to grow by an additional 20,000 residents annually through 2040. We're a hot spot for independently owned restaurants and our diverse culture embraces every cuisine from Peruvian to (Republic of) Georgia. I've been an integral part of Greenville, SC's food scene since 1995 and I know where to find the best locally grown produce and the right location for your restaurant.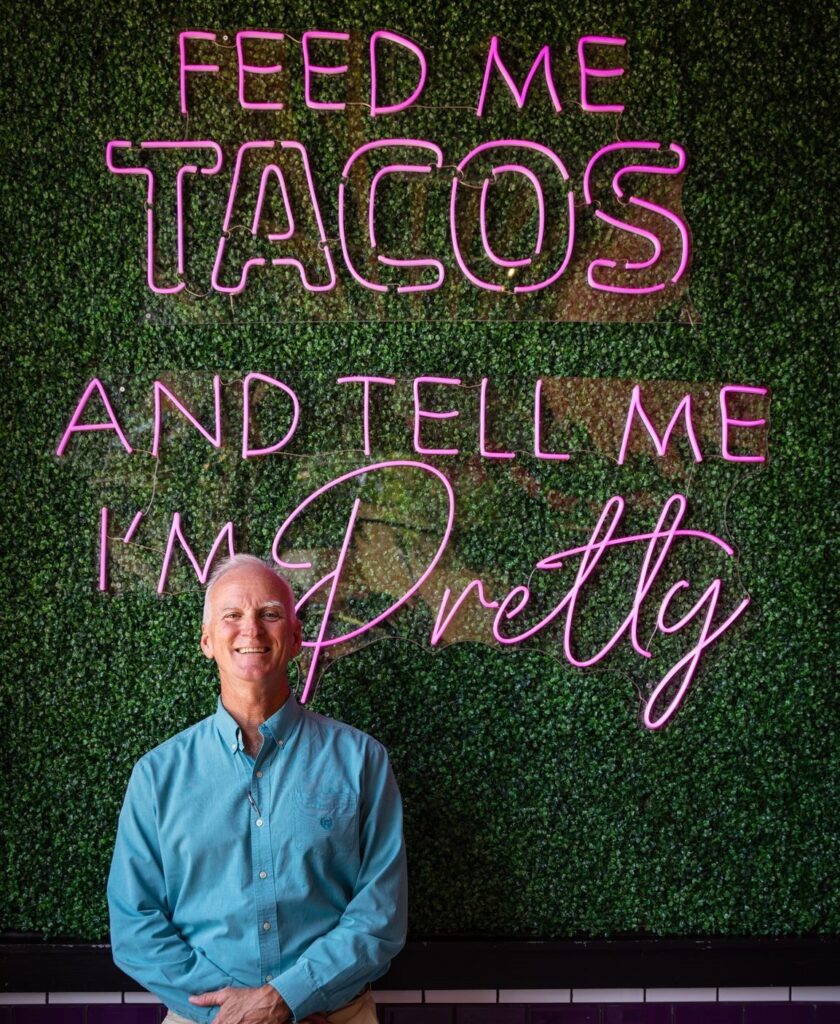 If you're looking for an existing restaurant for sale to call your own, or you'd like to create something from the ground up, give me a call and we'll sit down and strategize your future.
Working with the Greenville, SC team at National Restaurant Properties, I can find you the space you're looking for and can help you sell your restaurant for the best price. We have offices in Greenville, Columbia, Charleston, Asheville, NC, Charlotte, and Greensboro. At any one time we may have three or four dozen restaurants, for sale, in our Greenville, SC, inventory. We keep everything confidential until the sale is complete and we handle negotiations between landlord and new owner.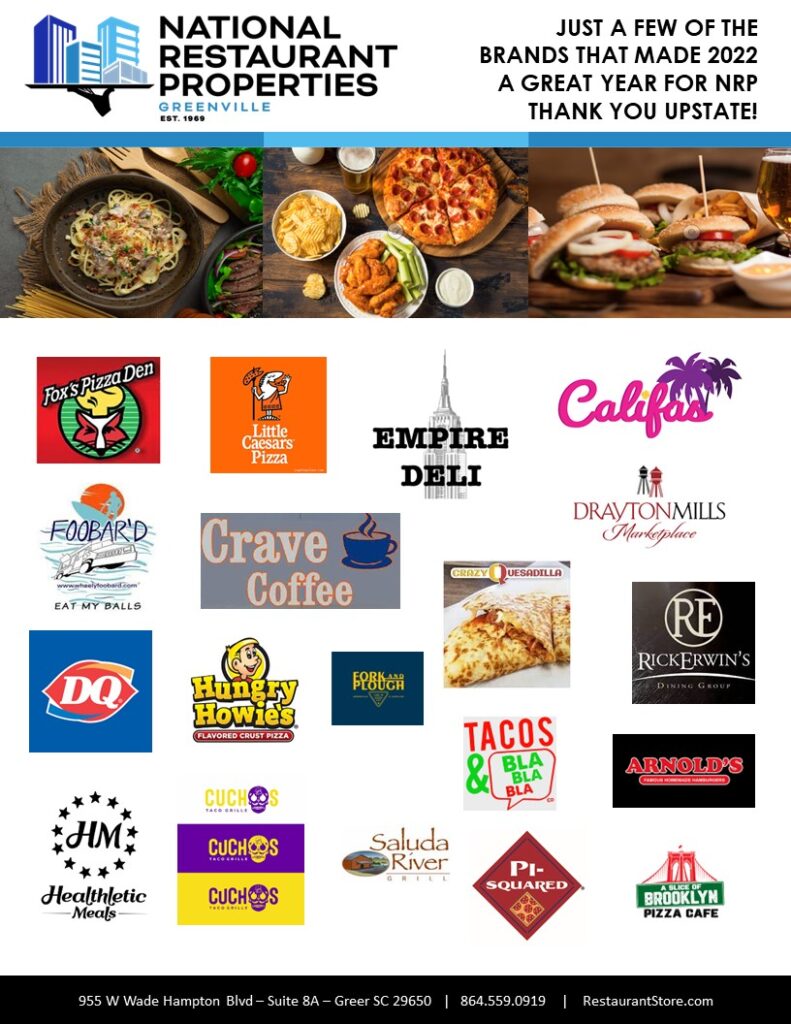 National Restaurant Properties has our own ABC attorney, commercial contractor, commercial Insurance agent, finance specialist, a dedicated POS specialist, and all the brain power you'll need to start your own restaurant. All of us at National Restaurant Properties have extensive experience in the hospitality business and that's something no other commercial real estate office can provide.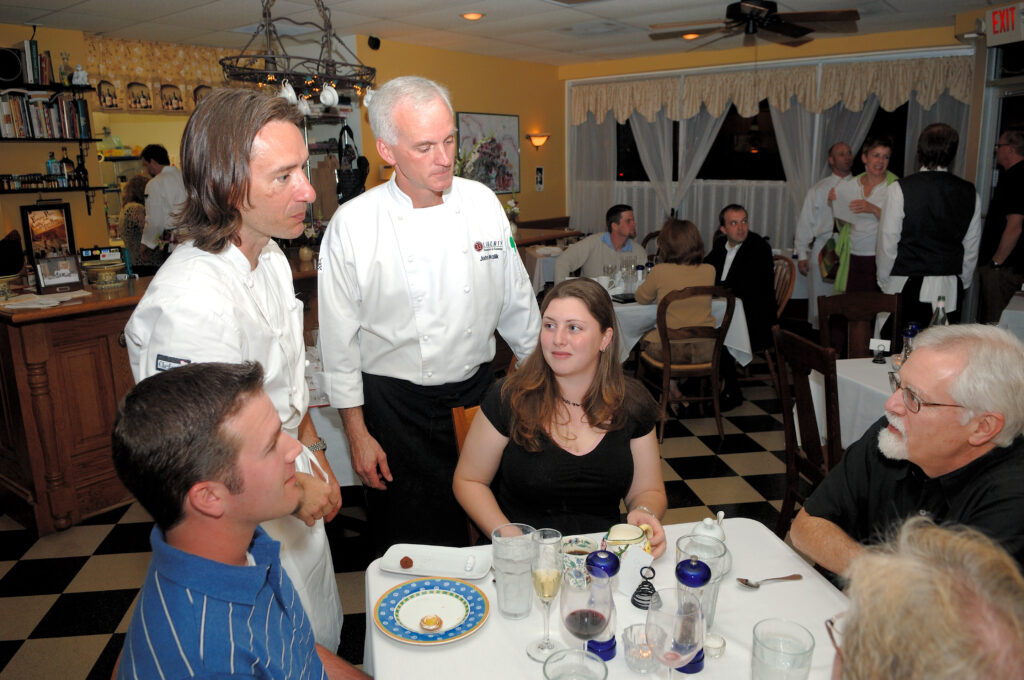 My career in the culinary arts began in New Orleans, LA and has taken me to Charleston, SC where I was the executive sous chef at the Mills House hotel (ask me about the time I had to use a ghost-sighting specific first aid kit) and reopened Wild Dunes after Hurricane Hugo. After moving to Greenville, SC, I spent five years as Chef of The Augusta Grill under the wonderful Buddy Clay who taught me so much about hospitality. While Chef of Augusta Grill I spent a year as a Food Network guest chef and appeared on a variety of their shows. Soon after, along with my wife Amy, we opened 33 Liberty Restaurant where I received a James Beard nomination for Best Chef, Southeast. While there we were guest chefs at Disney World's Food & Wine Festival five times and I began writing guest columns for various magazines and newspapers. Later I spent three years as Food & Beverage director at The Cascades Continuing Care Retirement Community where I learned the fine art of leadership from our executive director, Karen Nichols. Since 2013 I've been self-employed as Restaurant Coach, Chef Mentor and a commercial real estate broker helping people get into and out of the restaurant business. How may I help you?
Ready to talk? (864) 616-7171
Click here for our current inventory