This is not a business plan. It is merely an Ikea style set of directions for opening one of the most complex business models on the planet. I've done it six times, once for me and my wife, the other times for owners and clients. And I've found that the more one writes down, the more cheat sheets and check lists, the better off they are and the more likely you'll be able to sleep at night.
For the purpose of this paper, a restaurant is any business model that prepares and sells food to the public. My advice is relevant to a ghost kitchen, a food truck, a hot dog stand, or a full-service brasserie.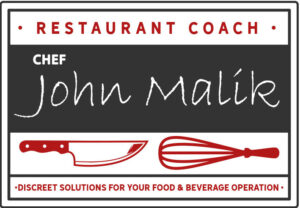 If you're planning on opening your first restaurant, this is the deep end of the pool and you'd best come to terms with the understanding that the restaurant will be your first priority and everything else comes second: family, the yard, the dog, Netflix, church, your friends are all now on the back burner. It has to be this way if you're going to thrive and if you thrive, perhaps a few years down the road there'll be space for those other things again.
I don't care how great of a cook you are, or how many puppies you plan on adopting with your profit, or how many veterans you plan to hire, the first rule of opening and running a restaurant is to MAKE MONEY. If you cannot turn a profit, you'll be up to your eyeballs in debt with no light at the end of the tunnel and all of your great plans for changing the world will come to naught. As a successful restaurateur told me many years ago as I watched him pick up five dropped pennies, "Pennies make dollars, young man." If you cannot pinch pennies, maybe this isn't your calling. The restaurant business has destroyed lots of good people and if you don't want to end up as a statistic, you must treat every dollar earned as a precious commodity.
Your customers will return to your place of business not because of the great food, but rather because of the way you make them feel when they're in your restaurant, at your food truck, or sitting at your coffee bar and enjoying your great food. Here in early 2022, it may not feel like that, but that desire for hospitality will return. Everyone in your restaurant should be able to smile and say "Hi thanks for coming in to see us, we'll be with you in just a second" when someone walks in the door, approaches your window, or stands in line at your hot dog cart. Making your customers feel welcome by solidifying their decision to dine with you is critical to your success. And over the years I've found that the lack of basic hospitality has been the nail in the coffin of many restaurants, cafes, food trucks, etc. So, let's discuss what it's going to take for you to be successful and some things you need to understand. If you're on your second or third restaurant this information may be familiar. If you want to open your first restaurant, food truck, or café this is the information you're going to need.
Early Buzz. You've been fascinated by your grandmother's pierogis since you were a little kid and you've been making them for friends and family. Have you been sharing photos of your pierogis on Instagram? Have you been sharing your pierogi technique on Tik Tok and Facebook? Good. Have you been selling pierogis to your friends? Do the folks at the office refer to you as the Pierogi Kid? Great. Have you considered selling pierogis at the farmer's market with a cottage food certificate? Awesome. Go make it happen.
Rat Traps. Now you're ready to move to the big time. But before we go any further, have you thought about who's going to check the rat traps in the morning? Because restaurants attract vermin of all sorts and you might have just had your morning coffee, walk into your new café and find a rat trap with a rat tail hanging out of it. You'll have to don a pair of gloves, carefully pick up the trap then dispose of it while the poor rat squeaks for compassion. He didn't choose to be a rat; he was just behaving as a rat should and now he's stuck on a glue board or inside a big plastic box begging for his life. Trust me when I say it's best to kill the rat and put him out of his misery before throwing the trap into the dumpster. Can you get rid of him without getting totally freaked out? The restaurant owner will have to do some gross things like picking up rat traps, climbing into the dumpster to make room for the next can of garbage (the dumpster dance), cleaning up puke or diarrhea or forcefully throw drunks out of your bar because they just pinched your waitress on her butt so it's best to wrap your head around these challenges now.
Feasibility Study. Let's open Mama Jones' Pierogi Stand. We'll start with a mission statement (short set of goals), and writing a motto, (The Pierogis that conquered the Upstate.) Now start asking your smart friends what they think about you opening a pierogi café.
Now write out your idea into a feasibility study. Your F/S should sketch out your concept, the current marketplace, and define why you will be successful, for instance "Mama Jones Pierogi Stand will be unique in the city of Greenville as currently there isn't a traditional Polish pierogi café in the city limits, yet there is a pent-up demand for artisan pierogis."
Do you have ideas for your truck's color scheme? A certain neighborhood you'd like to be in? An idea for uniforms for the staff? Write it out in your feasibility study. Now take that study and share it with a seasoned restaurateur or entrepreneur. Did they laugh, crumple up your study and toss it to the floor, or did they nod their head and smile?
Money and Rent. Let's think about money. If you want a brick-and-mortar location (location, location) is critical. And for that you'll need 500K minimum because you're going to have a vision in your head of what your place should look like. And unless you own commercial real estate, you're going to be paying rent. Downtown Greenville, SC will cost you about $25+ square foot, Main Street Greenville will cost you a bit more, $30 to $36 a square foot, maybe more by the time you read this. That number means a 2500 square foot space will have a monthly cost of (2500 x 36=90,000/12) $7500 per month. That's a big chunk of money and you want that percentage of rent under 10% of your sales, 7 to 8% is ideal. Can you sell at least $75,000 worth of pierogis in a month? If you're going to be open 7 days a week that's a minimum of $2500 per day in pierogis. If you decide on a six or five day schedule your daily average sales requirement must be higher, because your landlord will not base rent on the number of days you're open. $2500 doesn't sound like much but factor in crappy weather, parking issues, parades downtown, pandemics, etc.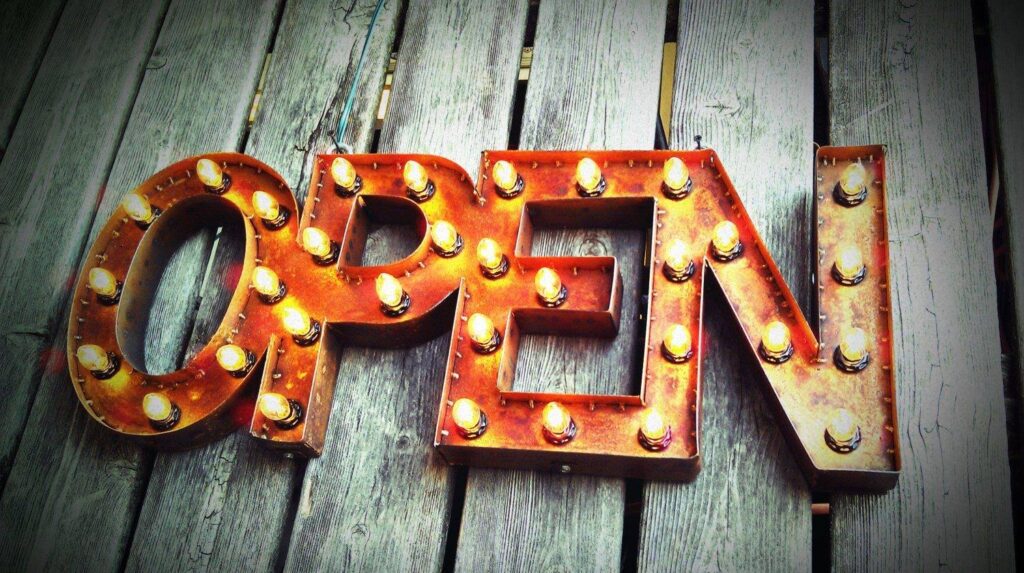 Big rent should mean lots of foot traffic which should theoretically offer you a better chance at success. If you want a simple ghost kitchen, you're going to need 250K (minimum) and ideally, you'll still want a walk-up window because shit can go wrong with Uber and Door Dash and your customers may want to pick up their tacos instead of having them delivered. Keep this in mind, if you want to sell $5.00 cups of coffee, you're going to need access to lots of drivers on their way to work, if you're selling $25 portions of lasagna for six, you want to be on the "going home" side of the road. And if you want a luxurious steakhouse, you'll want to be near the money, where it lives or where it stays when it visits town. If you want to open in an emerging neighborhood, you'd better have a badass chef at the helm. All this means that your 250K may not be enough. Converting a defunct cheeseburger restaurant into a taco bar may cost you 500K. Building and opening a steakhouse from scratch, one with a fancy wine list, prime beef, and a bourbon bar might cost you three to five million just to get the doors open. Now if you're fine with all this, let's move forward.
Insurance and Liability. Your pierogis could make someone sick, and your bartender might get a customer drunk who then drives off and crashes into and destroys Max Heller's statue on Main Street and you'll have protestors lined up in front of your pierogi cafe for the entire month. These are situations your business needs to be prepared for. And naturally that means insurance in the owner's name. However, if you've done something dumb in the last seven years, your restaurant may not get insured, and your suppliers may ask for a personal guarantee and if you cannot meet their requirements, you may not get your groceries delivered. And the good folks at SLED will run a background check on you (the owner) when you apply for your beer/wine/liquor license. If you've recently been in trouble with the law, maybe wait on the statute of limitations to expire before you go down this road.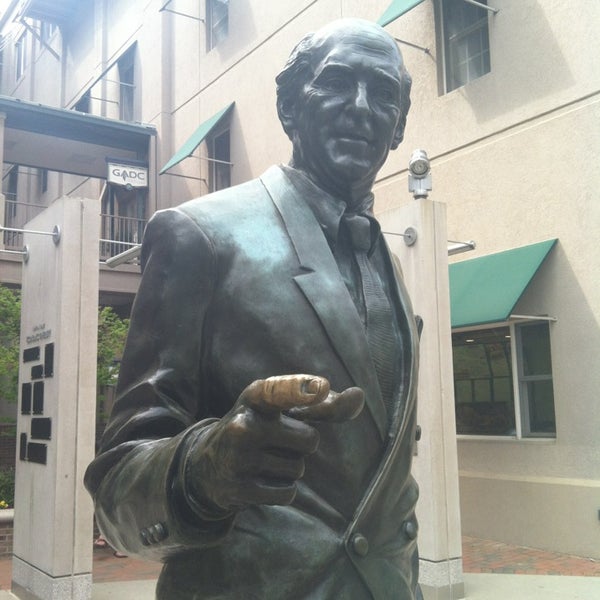 Hoods and Grease Traps. Sketch out what your ideal location will look like. This isn't the time to hire an artist, this is an exercise to help you wrap your head around what it's going to take. How and where will your customers order? If you want to serve hickory grilled burgers, that means a wood-burning grill and lots of associated hardware so sketch that out. A fancy bar with different ice cubes for each cocktail means lots of small freezers, your Polish Pierogi café may need lots of menu boards to help customers understand a bit about Poland or why pierogis are so wonderful. Where will you put your bar, bathrooms, and your Pierogi merch? This will help later when you find a location and it's time to put the architect to work. Your kitchen line (the suite of cooking equipment) will require a hood system with a built-in extinguisher and these things are super expensive, easily the most expensive piece of equipment you'll need. Your ideal neighborhood will likely have regulations regarding where and how the hood system is installed and how high the flue must be. All of your cooking equipment that creates grease-laden vapors MUST be under the hood system and the hood MUST overlap your equipment by three inches. There is zero wiggle room on this and that's why a certain defunct restaurant might sit empty for a year. If your pierogi café needs 16 feet of hood and someone shows you a defunct restaurant with 10 feet of hood, what good is that? And you'll need a grease trap, which is a big box that separates heavy grease from your wastewater. If you're grilling meats, roasting chicken, and frying potatoes, or making ice cream, you're going to make a lot of grease and you may have to bury a coffin sized grease trap in your parking lot and there goes another big chunk of money. And your hood system will have to be cleaned at least quarterly, maybe more often. The hood has a stainless-steel baffle system, and these guys can be run through the dish machine at the end of the night. However, the flue and fan that pulls the smoke and grease out of your kitchen also needs to be cleaned at a minimum of each quarter because if you don't, your flue WILL catch on fire and burn your restaurant down. Cleaning a flue is a nasty job and the cleaning crew will come in at the end of the night, cover everything with heavy waterproof covers and spend three or four hours cleaning.
How much money, where's it going to go, how will you pay it back? Write your business plan and don't leave anything out. You'll want to include a logo, menu, web address, branding, recipes, hours of operation, labor schedules, staffing models, desired location, equipment, tableware, glassware, etc. There's lots of templates online and there's no one way to do this. Think of your business plan like your constitution because it'll be something you'll refer to long after you're open and it's also going to be bait on your hook to catch investors. Before it's done bring it to a business attorney and start an LLC or a C Corp. Yeah, I'm aware of Legal Zoom, however you're going to want a real person on your team, someone that's helped other businesses be successful. Just make sure you understand your attorney's billing process and always ask if you're on the clock before you ask for advice. And you're going to need a business accountant too because you'll be filing your taxes quarterly. And there's local, state, and federal taxes plus FICA, withholding, tips, and unemployment insurance to consider. This is a good time to look for an architect and tell them what your plans are and what your ideal building would look like. Ask the architect to recommend an interior designer and ask the attorney to recommend a commercial insurance agent. Now about that business plan. It's going to go into great detail about how you plan to pay back your investors. I believe it's best to create shares of the company (your attorney will do this) and sell individual shares for a large number, five to ten thousand a piece, something like that. This will help you avoid having lazy Uncle Bob offer "I'm in for four hundred bucks." Again, your attorney will help you sketch out these Return-on-Investment scenarios. Then take your paperwork to your bank and open a business account then get yourself a commercial real estate professional and tell them your parameters for a location.
Go find your money. Once you start looking for investors, shit gets real. Yeah, I know that's a cliché but we're talking about big amounts of money here and your bank isn't interested in loaning you money for pierogis unless you sign over the deed to your home to them. If you default on your loan, the bank gets your house. Understand? People do this quite often and sometimes it works out, sometimes it doesn't. So, ask yourself, can you afford to lose your house? And if the answer is "No" then maybe stick with your present career for now. Your potential investors will want to know how much you plan to invest, how much skin you're willing to put into the game so if you're not willing to take a risk, neither will they.
New or Old? A business broker may offer you an existing restaurant or a failed restaurant for sale. However, if you have your heart set on pierogis and the broker has an up and running taco bar for sale, best to ask yourself if you really want to be in the taco business. And if it's a closed location with intact branding and a "turnkey" opportunity, you're still going to want your pierogi café and not to reopen someone's taco bar. A client once came to me because they were offered a French café for sale. The café was open and was doing a fair amount of business but was on track to lose 10K that year and my client thought they could turn it around. That is always tough to do, heck all those places that Gordon Ramsey turns around on Kitchen Nightmares usually close less than a year after the show airs so if Chef Ramsey can't do it, can you? And FYI: they are never "turnkey." If you decide to buy that failed taco bar to turn into the pierogi café of your dreams, all you're really paying for is the equipment and fixtures. You'll still have to paint, rearrange, bring in different equipment, file for a new business license, new beer and wine license, etc. The advantages are the hood and grease trap will be in place and perhaps they're large enough for your operation and all of that specialized plumbing and wiring should be in place.
Location. A wise man once told me, "You never know what you're going to get until you ask." So now it's time to start asking for favors and we'll start with a potential landlord. Do not be afraid to ask for three or four months rent free in return for a three-to-five-year lease. Your pierogi café isn't a three-year business deal but landlords want to capitalize on their investment so their three or five year lease means a rent increase after that term expires. This is a good time to ask your attorney's advice.
Now suppose you've found the perfect location. Are you afraid it's going to get away from you, but you don't have your money lined up yet? Here's where it could get tricky and I'm on the record to say it's probably a bad idea. I'd prefer my clients have a chunk of their money lined up, 75%, and it's in the bank before signing a lease. If you're working with a great real estate agent, maybe they can make the timing work. If you sign a lease prematurely, you could find yourself scrambling for cash, and that's an added element of risk if things go south with your perfect location.
Also, it's time to start buying equipment. There's money to be saved purchasing online, but we're talking about big clunky pieces of equipment that are challenging to move, may need to be hardwired and cannot be installed by your friend that's great at fixing lamps. The money you save could be used in in hiring a crew to move and properly install these big pieces. And the city and county inspectors are going to want the electrical, plumbing, and mechanical work done by licensed (in the city/county) professionals with insurance policies. You're welcome to paint the inside of your building but do not try to install a grease trap or lighting or a junction box unless you're a licensed professional. If you do, the inspector will catch you and make you do it over.
The Menu. If you want to sell cheap anything like pizza, bbq, or ice cream then all you need is a little space at a strip mall near a few apartment complexes. There's a lot of lousy pizza in Greenville and beyond and how those guys sleep at night is beyond me. The rest of you need to pay attention. At the end of the month, the cost of your food should not exceed a third of your sales. And I prefer to shoot for a quarter. That means your $28 pierogi surprise should have no more than $7.00 in raw cost. Where a lot of operations go wrong is in the selling of that special. Say you start the night with 20 portions so that's a theoretical cost of $140 with a potential sale of $560. But the cook burns one and throws it away, then one comes back because it's undercooked, and another one gets comped because the customer didn't care for it. You end up selling 17 portions and not 20. Your cost is still $140 but you only brought in $476 and that's made your food cost per plate jump to $8.24 and not $7.00. That's why your food cost goal should always be below one third. Start at 25% of cost when you price out your menu. If you've got tablecloths, real wine glasses, a nice wine list and a good-looking chef in a starched white coat, valets, etc., then perhaps you can get away with a higher menu cost. Because we will pay more for the perception of richer surroundings. Once you've finalized your menu, you need to create menu cards with recipe, technique, and a photo of the finished dish. Do the same for your bar menu.
Music. SESAC, ASCAP, and BMI are the three music licensing companies in the US, and you'll have to pay these guys an annual fee to play music. Supposedly they share the money with their recording artists but knowing how poorly artists have been treated by companies such as these, I doubt anything they say. However, that doesn't mean you shouldn't pay them as they can get you fined to the tune of many thousands of dollars. And a premium Spotify account won't cut it. So, find these folks online and pay. I promise they have a call center that goes through online business records and it cross checks people that have paid against people that haven't.
The Health Department. Your DHEC inspector is your friend. These guys all have degrees in biology and their job is to prevent the public from being sickened by poorly stored or prepared food. And you will not be able to open the doors without DHEC approving your facility. Ask them to look at your blueprints and take the time to get to know the reasons why your inspector wants shatter proof bulbs in your light fixtures and your equipment several inches off the ground. Prior to opening you and your chef and general manager must receive a Serve Safe certificate.
The Bar. Do not drink your own liquor, do not give your friends or investors free drinks, do not let your staff drink even if it's just one beer at the end of the night. If you don't get anything else out of this paper but that last piece of advice, I've done my job. Your bar can be an incredible profit center, or it can be the downfall of your livelihood in so many ways it's scary. Think of your bar as a loaded gun and treat it as such, with the respect it deserves, and you should be fine. Keep in mind that beer/wine/liquor laws ae different state to state. In South Carolina you must go get your liquor. Yeah, it's a crazy stupid law. Pay the fee, fill out the application, then a SLED agent will place a sign in your window that states you've applied for a beer/wine/liquor license. Do not move this sign, just leave it where your SLED agent has placed it. They get upset if the sign gets moved and that could delay your license.
Farm to Table. Your favorite local farmer doesn't grow toilet paper, hand towels, fryer oil, soap dispensers, or oven cleaners. You'll need a big supplier like a US Foods or Cheney Brothers, and they have minimum delivery costs, huge trucks and battalions of lawyers for those that cannot pay their invoices on time. Your local farmer will want cash payment upon delivery, while the big suppliers *might* offer you 10-to-15-day terms. There's a lot of produce suppliers in the upstate that do not necessarily provide "local" produce but do carry a lot of cool green stuff. All that stuff you see at the Publix in the middle of January is coming from gigantic hot houses in Canada (not kidding) Peru, Mexico, or southern California. Sadly, South Carolina's traditional agriculture produces a lot of commercial chicken, turkey, cotton, feed corn, soybeans and good peanuts. We do grow wonderful watermelons, peaches, okra etc. and it's found at your farmer's market.
The Dumpster. Who's going to pick up all that trash you're going to generate? What about recycling the cardboard, glass, and plastic? The city does not pick up commercial garbage, neither does the county. You'll have to secure trash services with a company like Waste Management and you're going to pay for them to pick up your trash. When you find someone else's trash in your dumpster, you'll be upset because you're paying for the dumpster based on size and you don't need some lazy freeloader stealing from you.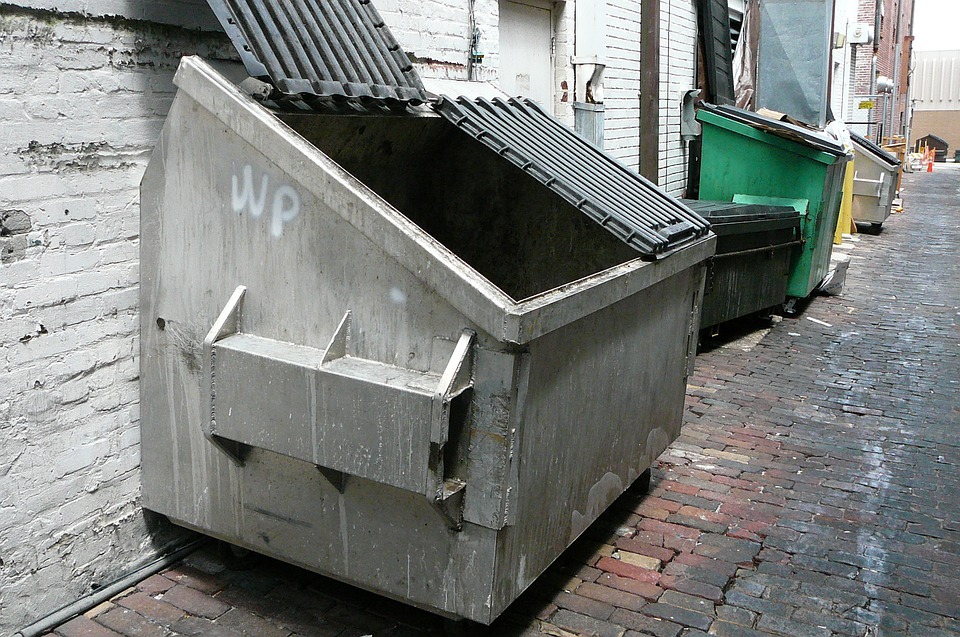 Coke or Pepsi. You'll need a soda gun behind your bar and a dispenser at the service station. If you plan on a self-service style restaurant, the soda dispenser will be accessible to your customers. Keep in mind that this thing needs carbonation which means a giant tank somewhere outside, water lines, soda boxes somewhere nearby, and clear plastic lines that will occasionally need cleaning. If you want to sell by the bottle, your big supplier may have sodas in cans, probably not in bottles.
Coffee and Tea. I hate sweet tea. And before you scoff, do you realize how prevalent diabetes is in our part of the world? But so many people think drinking a cup of sugar with lunch is an important part of being Southern. Whatever. Your service station will house a tea brewer and a coffee brewer (they are not interchangeable). Coffee? Now that's a different story and there's two great places to get amazing coffee and equipment for your restaurant. Ricardo Periera's Due South Coffee or Will Shurtz's Methodical Coffee.
Beer & Wine. This you can get delivered, and it has to be from a distributor. However, our beer and wine laws are rather archaic. A craft brewery in South Carolina cannot sell its product directly to a bar or restaurant. How screwed up is that? I'd guess it's that way because the distributors had the cash to pay off the lawmakers to write the laws. Imagine that your restaurant has a Publix on one corner and a craft brewery on the other side. If you're in a jam, you can walk into the Publix and buy whatever you need. Don't you dare try and do the same thing at the brewery.
The Dish Machine. This may be the single most important piece of equipment in your building because when this thing breaks, everything will grind to a halt. If you're serving on paper plates and plastic cups, you're still going to need a machine. Your DHEC inspector can tell you why. And there's two types of machines, low heat and high heat. The low heat ones sanitize with a shitload of chemicals, the high heat ones sanitize with scorching hot water. The high heat machines need a booster heater for their rinse cycle, plus upgraded plumbing to handle all that hot water, plus they'll need a stainless steel non-ducted hood, otherwise you'll melt your ceiling. The high heat machine will require more maintenance and do not skimp on the maintenance because when this thing breaks on a Friday night, you'll pay out the wazoo for that repair and that's if the guy can get out there before Monday morning. Believe me when I tell you I've seen an entire kitchen crew break down into tears because the dish machine crapped out on a Friday night. Your big supplier may have a lease program that comes with chemicals and maintenance options. And there's several local folks that provide these, either as a purchase or a lease. If you purchase a dish machine, find a reputable repair service first, then ask them which brand they recommend.
Preventive Maintenance. That equipment you're buying is expensive. Heck a fryer is 1950s tech and it's still going to cost you a couple grand. Because this equipment is going to get a lot of use, let's try to avoid having it break down on Friday night by performing preventive maintenance. Go online and read the suggestions for maintenance from the manufacturer and create a timeline for replacing all those sensitive bits. This may save your oven from detonating at the worst time and you'll be paying Tuesday morning rates and not weekend rates for your repair guy.
Used Oil. There's folks that will pick this stuff up and pay you a small fee for it. But you have to get it to their receptacle outside and it's nasty stuff and cooks get burned often when they're changing fryer oil. You must have a safe protocol for this procedure and everyone in the kitchen must sign off on it.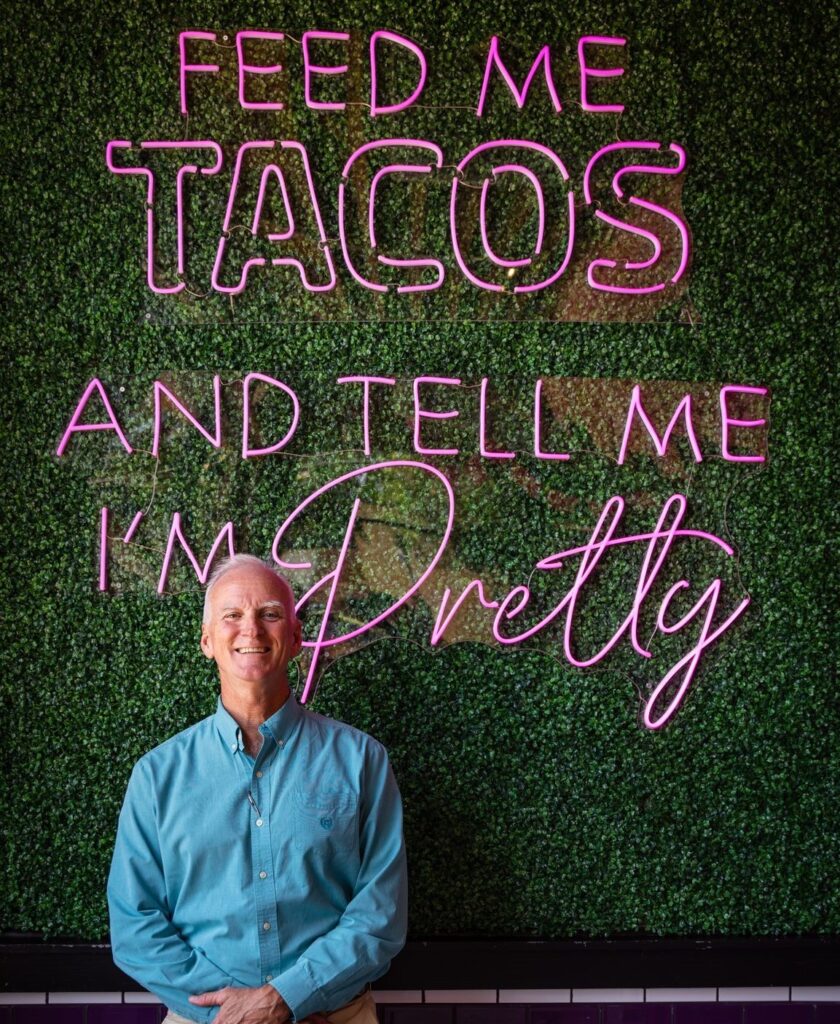 HACCP Plans. Stands for Hazard Analysis, Critical Control Point. These are used to maintain and monitor potential hazards in our line of work. Let's say you want to make your own pickles, kimchee, or charcuterie. Your DHEC inspector will likely ask for a HACCP plan for those products because there's an added element of danger inherit in each one. When you take your Serve Safe class you'll learn all about this stuff.
To Go Boxes. If you want recycled/compostable containers, they're freaking expensive. That ubiquitous three compartment Styrofoam box will cost you about a quarter. A "green" box will cost you double or triple that.
People and Technology. Time to start thinking about your crew. Did you have a chef in mind? A bar manager? What about a domain and a website? A Google tab? Can your best cook legally drive your food truck? Have you asked them? Do you want customers to be able to order from your website? Have you written a marketing plan or asked someone to do it for you? What sort of benefits will you offer your crew? Vacation? PTO? Uniforms? What about an employee handbook with policies and procedures? Have you looked at different Point of Sale equipment? Personally, I prefer uniforms that are maintained by a uniform service as that prevents Tammy or Timmy from showing up for work in last night's Halloween costume.
Point of Sale and Inventory. I hate to think about all the times I got home at 2:00 am on the end of the month. Inventory is critical to your success, and you need to have controls in place before you open. Modern POS systems (I'm a big fan of Toast) can perform a variety of critical functions but remember, garbage in/garbage out. So make sure your inputs are accurate and count everything that comes into the back door, then count it again when it goes out the front door. Then crunch those numbers into meaningful reports that tell you what is and isn't selling and do more of what is selling.
Merchant Services. You know those little swipe terminals that you use every time you pull out your debit card? The store owner is paying a swipe fee plus a small percentage to the Merchant Services account every time a card is swiped and there's a bunch of folks out there providing this service so shop around and get the best rate. And why didn't you get into this business instead of a restaurant? The modern POS systems like Toast, Touch Bistro, or Square handle this, but there's always a fee involved.
Signing the lease. At this point you better have your website ready or close to being ready, all your equipment picked out, an architect, a contractor, and a designer ready to go because once you sign a lease, you've just set off a ticking time bomb. Money will start going out quickly and in big chunks and the trick is to have at least some of that money in the bank by the time the door opens. I know folks that have gotten their doors open with a hundred bucks left in their account, but that's a challenge you don't want to have to live through. Your general contractor should handle all the city/county inspectors and be knowledgeable of all the DHEC requirements. And before you sign that lease, you should have a solid schedule written down of everything you need to do and the GC needs to do because your next three months will be very fluid.
Crunch Time. Create a book, a folder or an online calendar where you keep track of everything that needs to be done before opening day. And plan on shit going wrong. Every morning ask yourself and your staff, "What will go wrong today?" Then discuss answers to those questions and from that you'll have an Oh Shit! Book where you'll have answers to those scary questions.
Interviews. Hire on character, train to your standard. And do not throw away an application for one year because it's the law. This is a tough business and if you plan on paying everyone a minimum of $15 an hour, you better sell a boatload of pierogis. People do not work for money, in spite of what you're reading on Facebook. In poll after poll, money is number two or three. Your staff wants to feel like they're part of the team, that they're learning something new, that they're making a difference in the business. And they'll never get tired of hearing praise from the owner. So don't think offering $15 an hour is all you need to do to have folks beating down your door.
Social Media. Tik Tok isn't the answer to your prayers and just because you have 7K followers on Instagram that doesn't mean they're all going to spend money at your place. However, three months out you should have decided which platforms are right for you and refined your message. Create a calendar, take intriguing photos ( lesson from a professional photographer is a great idea), and remember that the ladies are usually the ones deciding where we're all going to eat tonight.
Soft Opening or Grand Opening? You'll want a minimum of three days for a soft opening. This is where you'll invite friends and family to come eat, for free or not, so you can test out every piece of this giant puzzle. Because you want things to go wrong at your soft opening, and not when you have paying customers walking in and critiquing every last detail for their followers on Instagram. When you invite folks to your S/O you're going to let them know things will go wrong and they're going to let you know where and when so you can fix them. At the end and beginning of each S/O day sit down with your crew and discuss what went right, and what went wrong and decide how to fix each element. Once the kinks are fixed, then you can throw a splashy grand opening.
Getting Some Sleep. Now that you've thrown every molecule of energy into opening your restaurant, food truck, or pierogi café, it's going to be hard to sleep at night. Do not resort to prescriptions or alcohol. Rather think about the things that will go right, envision smiling faces, firm handshakes, beautiful dresses, snazzy shoes, pressed slacks, perfect Medium Rare steaks, gorgeous grilled eggplants, the pop of a cork, the sparkle of champagne as it's being poured, the perfect parking spot for your truck, fish that smells like salt water, and fat tips for your staff. Think about all the things that are going to go right because you and your crew will make them go right. And if think about something going wrong, then visualize making that thing go right.
Opening Day. The doors do not open until you have a Certificate of Occupancy and this comes from the Fire Marshal. If your GC has done the job properly and you've passed your DHEC, mechanical, electrical, and plumbing inspections the Fire Marshal should just make a few notes, ask for your signature and you're good to go. If you've done all the things, made all the plans, paid everyone you're supposed to pay, complimented your staff and kept them in the loop, managed your soft openings and learned from them, then it's time to Light This Candle! Just open the doors and let your social media followers know you're open.
Daily/Weekly Meetings. Now that you're up and running, it is critical to meet with as much as your team as possible. I prefer a weekly meeting at an opportune time and everyone on staff joins in. And if it's someone's day off then it's their day off. At the meeting you're going to write a standard format and let your staff take turns running the meeting. The owner DOES NOT run the meeting because then you're sending everyone to the principal's office. You start on time, end on time, limit the meeting to twenty minutes, talk about what's going right, what needs improvement, and don't let anyone bring a complaint without a solution because who wants to listen to an adult whine?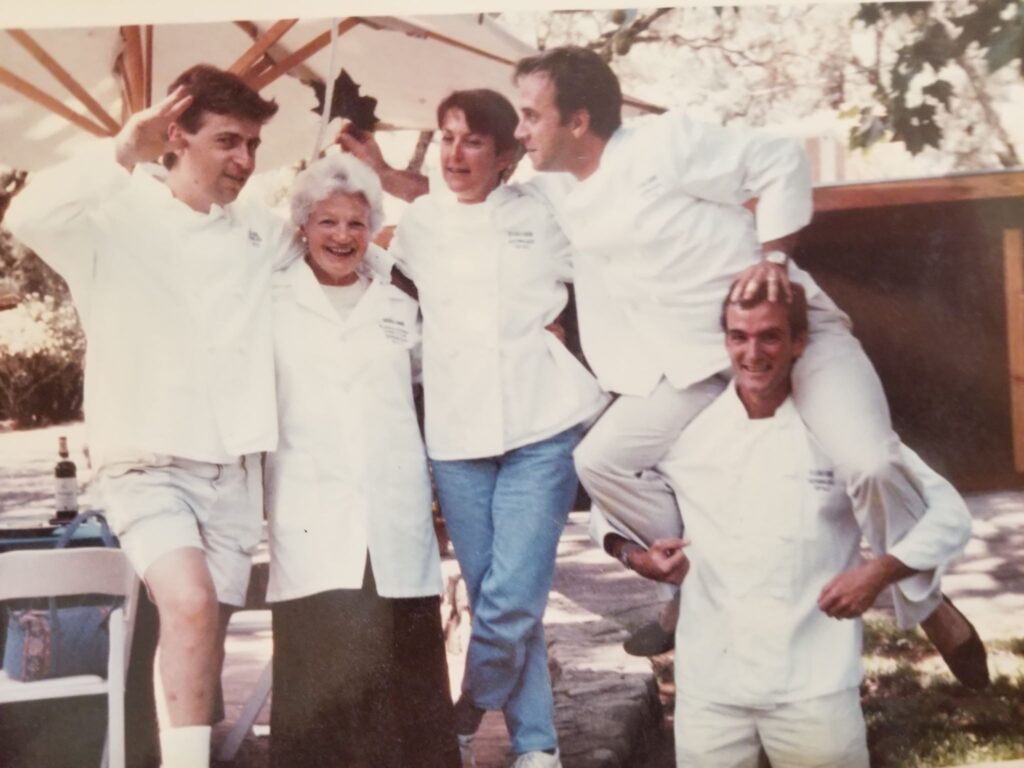 Make Your Guests Feel Important. This is where it can go wrong. Everyone on staff must be able to smile and say "Thanks for coming in" or words to that effect. Great hospitality will support average food but great food loses out to lousy hospitality all day long. And do not let your staff ask the customers "How is everything?" or "Is everything okay?" Because what exactly do those phrases mean…nothing. "Okay" is just another term for mediocrity and unless you're selling crappy pizza in a crappy strip mall you didn't get into this business to practice mediocrity. Your staff should ask direct questions such as "Are you enjoying that cocktail?" or "Are we fans of the Brussels sprouts?" or "Is that steak cooked the way you like it?" As the owner, remember that fish rots from the head. So, practice what you preach with your staff, treat them as you want to be treated. Catch your staff doing something right. Then make a big deal about it. "Hey gang, have you seen the awesome pierogis that Bob has been making? They're amazing."
Here's a checklist for all of the above and this should be enough to get you started. The big unknown is whether or not the dining public will be excited about your idea, your theoretical pierogi café. And my answer has always been "There's only one way to find out."
Six Month Checklist, Sort of in Order
Vision and Menu
Feasibility Study
Buy Domain
Sketch out Ideal Location/Neighborhood
Start Looking for Investors
Create Business Plan with Investor ROI options
Meet with Business Attorney and set up corporation
Meet with Business Accountant and set up financial controls
Meet with Commercial Insurance Agent
Pitch Potential Investors
Schedule a Serve Safe Class
Sign a Lease
Meet with Architects, Designers, General Contractors
Create Menu with Recipes, Techniques, Costing, and Inventory
Decide on Designer and General Contractor
Take your blueprints to DHEC
Create Staff Roles with descriptions and payroll range
Choose Vendors for Supplies, Local Vegetables, Seafood, Hood Service, Beer and Wine, Pest Control, Coffee, Uniforms, Interwebs, Security, Web Design & Hosting, Marketing, Bookkeeping, Oil Recycling Service, Music System
Choose and Order Furniture, Fixtures, and Equipment or FFE, which is everything big and small like glassware, plates, stoves, etc.
Create preventive maintenance schedule for all equipment
Decide on Uniforms
Coke or Pepsi?
Coffee or Tea?
Decide on POS, inventory, and office management software
Finalize Menu
Begin process of securing liquor, beer, and wine license
Hire Key Personnel such as Chef, General Manager, Bar Manager
Hire staff
Create Operations Plan with staff labor divisions
Install POS and Merchant Services
Create organization for kitchen, prep, dish, and bar with all menu items
Order beer/wine/liquor/soda/
Order all food
Organize food and beverage items into their proper places
Pass Mechanical, Plumbing, Electrical Inspection, DHEC Inspection, Fire Marshal inspection
Open the doors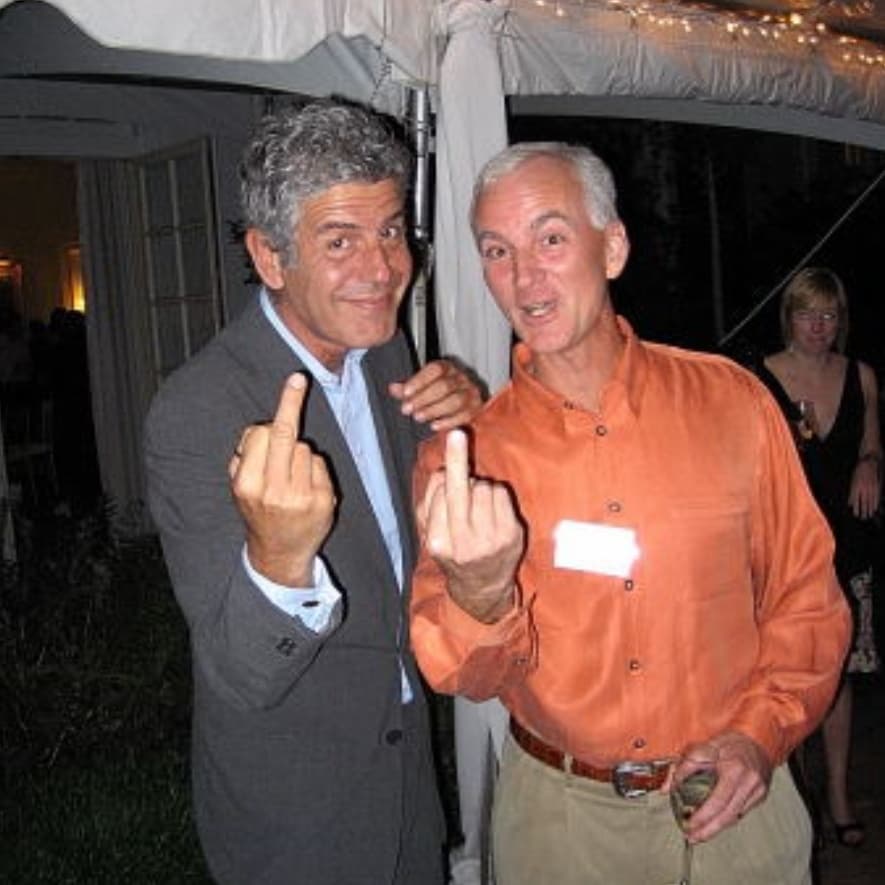 Greenville, SC Resources
City of Greenville Business License
Fire Marshal/Certificate of Occupancy
Certified South Carolina Produce
This is a product of Chef John Malik, 2022
@chefjohnmalik on Instagram