The apples arrived in 18 wheelers and were unloaded with forklifts. Thousands of pounds of apples. When I arrived I asked how I could help.
"Chef that group is cutting yesterday's apples for applesauce. We bring it to the border and it's a welcome treat for the Ukranian kids. Would you mind chopping apples?"
"Make applesauce? I'd love to."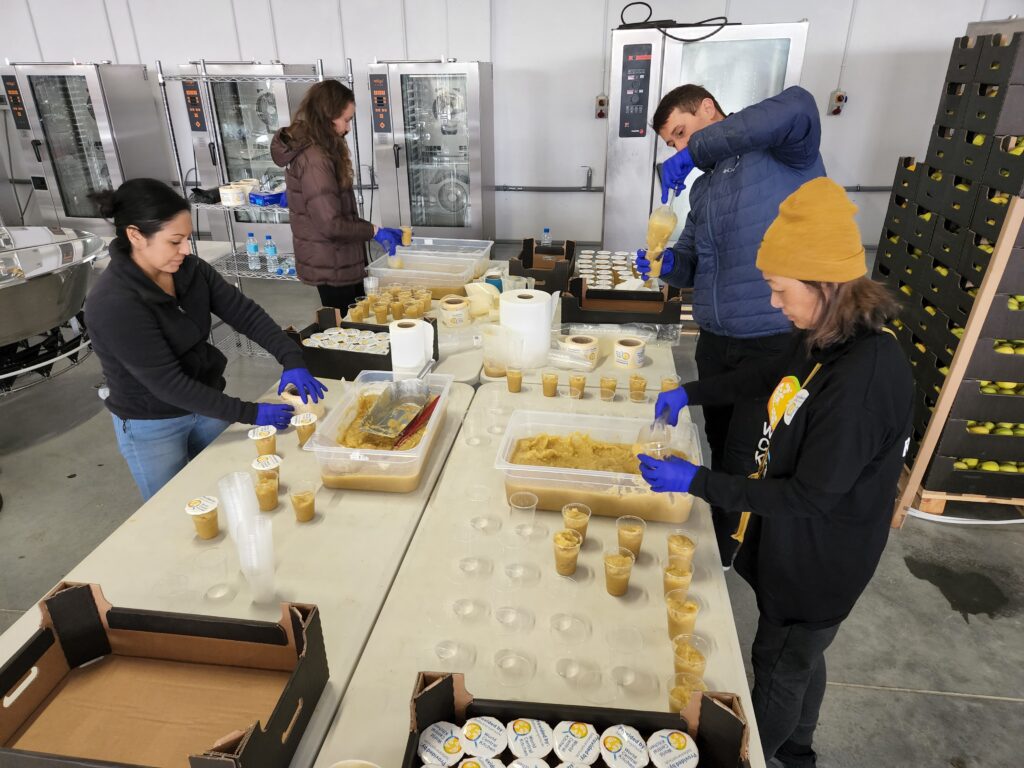 I washed my hands, introduced myself with my hometown, and went to work. The others hailed from Spain, Peru, Canada, Japan, England, Australia, Germany and the US. My previous concerns, once so heavy, soon evaporated and I quickly became one with the work. We were a team of doctors, software sales folks, IT guys, real estate professionals, interpreters, students, and cooks that spent half the day chopping apples. We told jokes, quizzed one another on our daily lives back home, and traded stories of negotiating the unfamiliar Polish language. In the background Elton John sang "Don't let the Sun go Down on Me." And I thought about our applesauce in relation to everything t h e Ukraine needs and all its government asks. The doctor mentioned he'd been to the border crossing yesterday and "You should see the kid's faces light up when they taste the applesauce"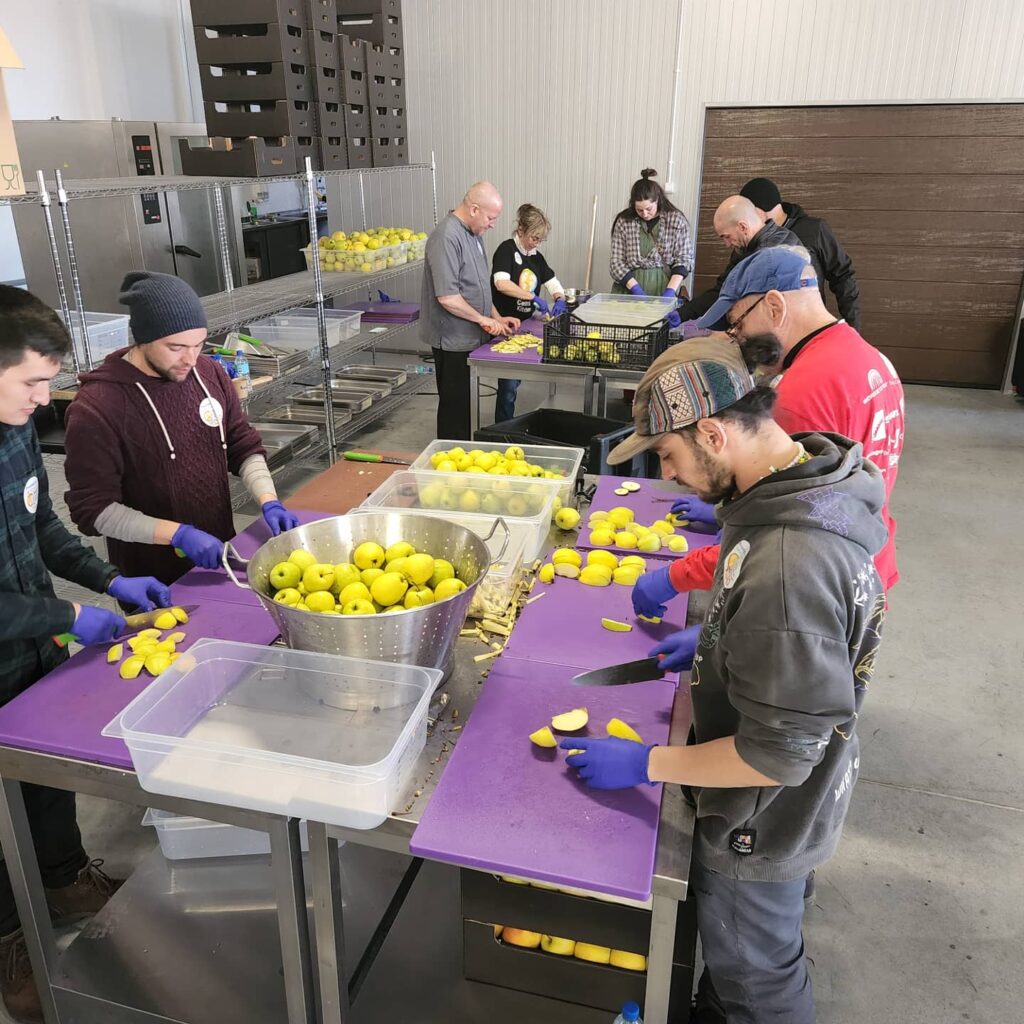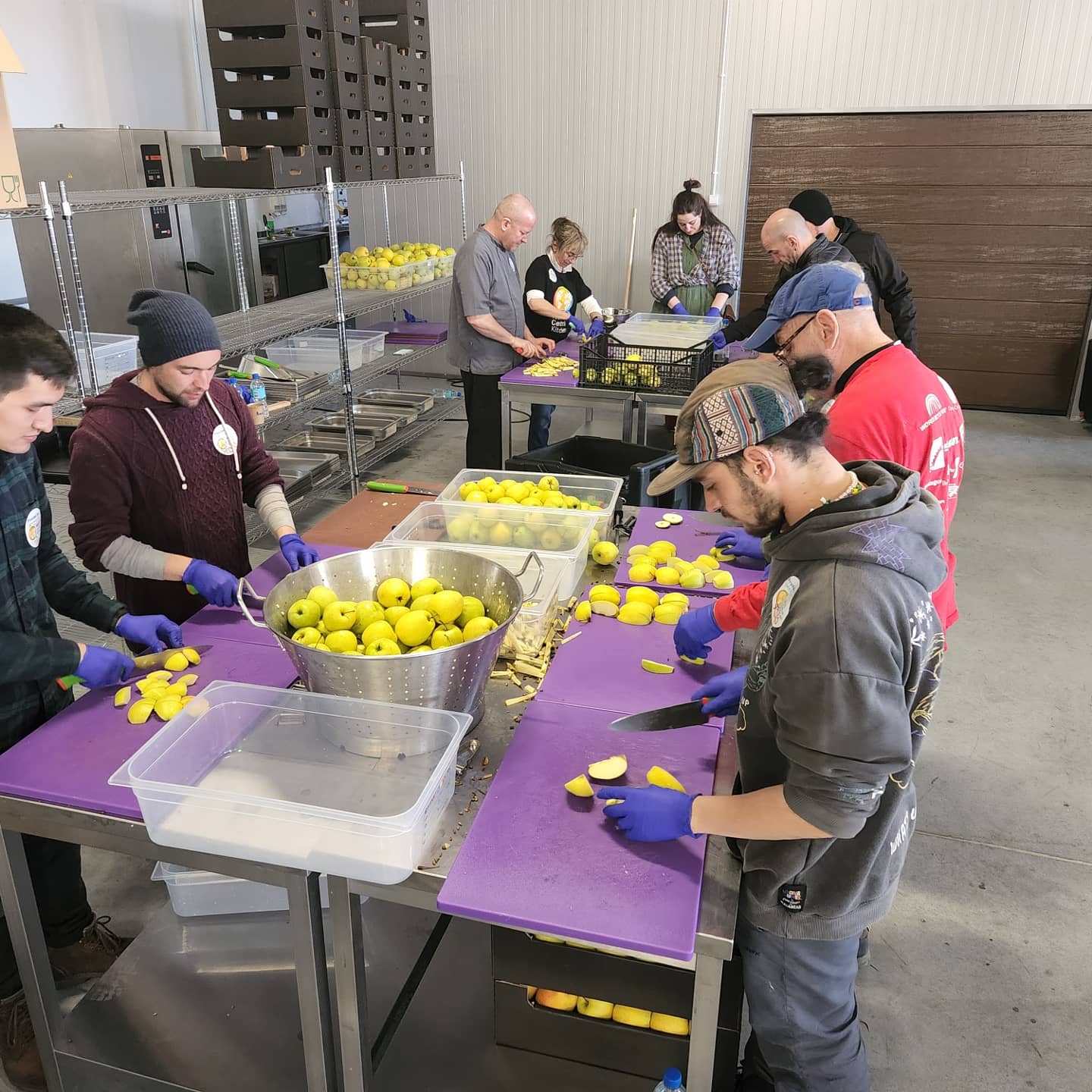 Kids that have lost everything, maybe right down to their country and they smile with a spoonful.of applesauce.
Overhead, British and Polish fighter jets form fat circles in the sky as they protect the nearby Polish border, hazy white lassos set against a blue canvas. And we're making applesauce.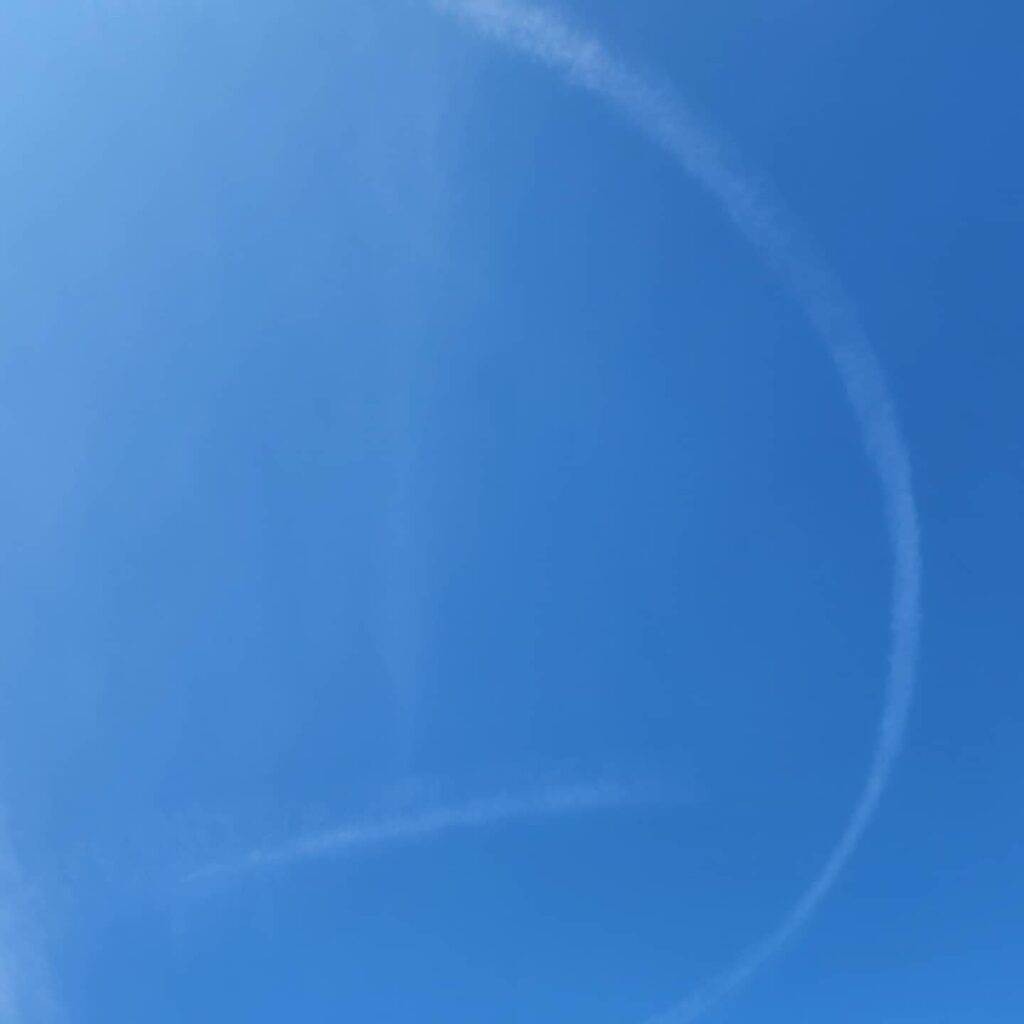 "…but losing everything is like the sun going down on me…"
Turning yesterday's apples into applesauce is the best I can do, the best this diverse team can do.
~ John
Donate to World Central Kitchen: https://donate.wck.org/give/396273/#!/donation/checkout
Drop me a $20 to help defer my costs: