It's Mardi Gras season in my hometown of New Orleans.
Mardi Gras is not one single day, rather an entire season beginning on Twelfth Night, the 12th day after Christmas and continuing up until Fat Tuesday, the day before Ash Wednesday. As the town draws closer to that Tuesday, the celebrations, parties, balls, and parades get closer together. Fat Tuesday is the end of Mardi Gras season and afterwards, the city breathes a sigh of relief, shakes off its hangover and steels itself for the upcoming St. Patrick's Day celebrations just around the corner.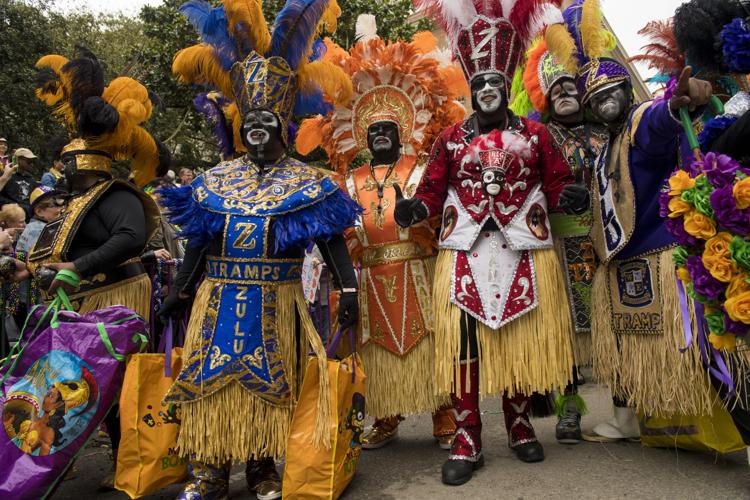 The big Krewes host the best parades and have been for a very long time. Rex dates to 1872, Comus began in 1856, Zulu in 1909 and their traditions are predictable. Krewes (the social organizations behind Mardi Gras) choose a King and Queen each year and they're usually kept a mystery until the day of their respective ball, held the night before their parade. The royalty roster typically reads like a Chamber of Commerce play book; bankers, attorneys, mayors, and judges are de rigueur. Political favors (may) become Mardi Gras favors and soon the judge that gave Uncle Jimmy a reduced sentence is King Apollo XXV.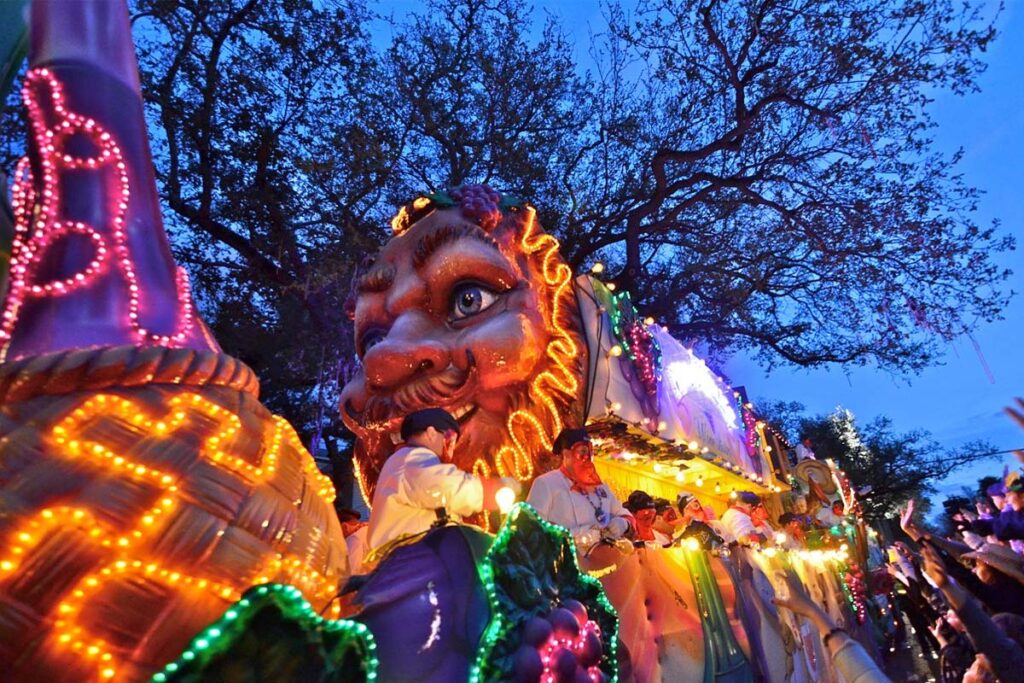 And then there's Bacchus, one of the modern Krewes. Bacchus does things differently. Their royalty comes out of Hollywood and their floats are gregarious contraptions with wild artistic flair. Bacchus is a night parade, making its way through uptown the Saturday night before Fat Tuesday. And naturally it passed down the heart of old New Orleans, St. Charles Avenue, where one finds the best restaurants, finest homes, and glorious hotels. In 1987 St. Charles Avenue was also home to the hottest restaurant in the country, La Tour Eiffel, where I was a young line cook.
La Tour Eiffel, or Eiffel Tower, was a glittering jewel box of a restaurant, rising thirty feet over St. Charles Avenue. Its grand staircase emptied onto the sidewalk. Every night we entertained celebrities, dignitaries, famous chefs, writers, TV personalities, and politicians awaiting a fair trial. And during Mardi Gras, given our haughty location, we were stuffed to the gills with those wanting to be seen within our gleaming steel girders. On that Friday before Bacchus we were abuzz with the prospect of King Bacchus passing within a few feet of our kitchen, because it was none other than William Shatner.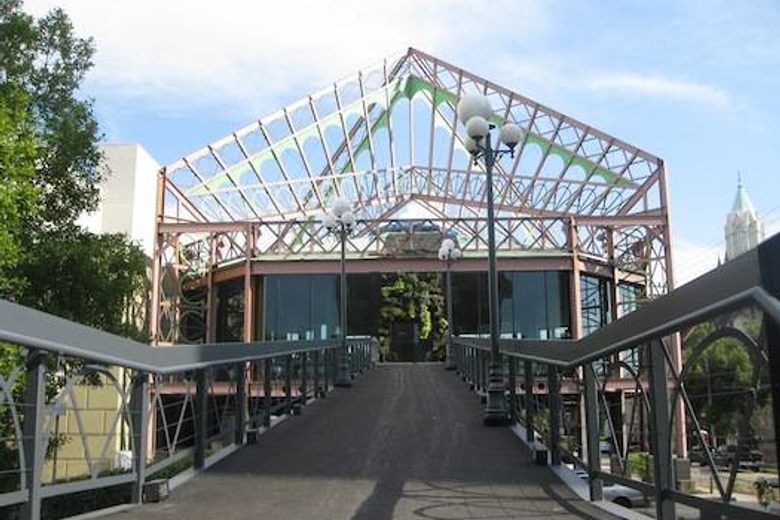 In '87 the movie public was still giddy over Star Trek IV, easily the best of the Star Trek reboots. And William Shatner was riding high as its lead actor. Shatner was as cool as lemon sorbet, hot as Szechuan Beef, and the thought of him gliding past the restaurant without us being able to get a glimpse was agonizing. The restaurant was naturally busy, and we had a duty to remain behind the kitchen doors. So, we never expected our Chef/Owner, Daniel Bonnot, to offer us all a glass of champagne and five minutes to step outside (along with all the customers), gather on the staircase and toast King Bacchus.
When the call went out that the king's float was on its way, that's exactly what happened. All 15 of us, resplendent in embroidered white chef coats and spiffy white toques, gathered midway up the staircase. And within a few minutes King Bacchus trundled into view. Those massive floats filled with costumed revelers are pulled by farm tractors, so yeah, they sort of trundle. As the King's float approached, Shatner looked to be having the time of his life. Adorned with a massive crown and flowing red and gold robe, he was all smiles as he tossed doubloons and beads to the massive crowd. Then his royal float came to a halt right in front of our restaurant. He turned to his right and there we were, the culinary brigade of the Restaurant de la Tour Eiffel. He looked momentarily startled as if we may have been costumed revelers, then he broke out into a huge smile. We hoisted our champagne flutes high and he reached down for his goblet of adult beverage, toasted us, opened his arms wide, then gracefully bowed. King Bacchus XIX bowed down to us. We all downed our goblets and King Bacchus, safely lassoed to his throne, lurched forward and off he went. It was a magical moment for a young cook because if King Bacchus had been the usual attorney, mayor, city councilman, or banker, doubtful we would have exchanged toasts. But this was Shatner, the coolest guy in Hollywood, the most unHollywood of the Hollywood A list actors and the guy that took on the Romulan Empire. And he toasted a bunch of guys and gals making $6.25 an hour.
After that it was back to work. Our moment of glory was over, and the grill beckoned.
~John