So you want to open a restaurant and you're wondering if you need a restaurant coach? If you're about to roll the dice with your 401K, life savings, a second mortgage on your home, or the hard-earned cash of your friends and family, to open one of the most challenging business models in our solar system, don't hesitate to spend a few grand on a guy that could save you many thousands of dollars and help put you on the path to success.
Why would you need a Restaurant Coach? Most successful athletes, racing drivers, high level CEOs and entrepreneurs utilize a coach in their profession. However many entrepreneurs get into the restaurant business with only a cursory understanding of what it takes to succeed. 

A cook. That's all I ever wanted to be. Through high school and college at Southeastern Louisiana University, I knew I would be a professional cook. This was during the height of Chef Paul Prudhomme's fame and watching this great burly Louisiana native cook his way into stardom meant the culinary arts had finally arrived. After earning my B/A in English Literature, I made my way to culinary school in New Orleans at Delgado Community College, now New Orleans School of Culinary Art. From New Orleans to six years cooking in Charleston, SC then on to Greenville and beyond.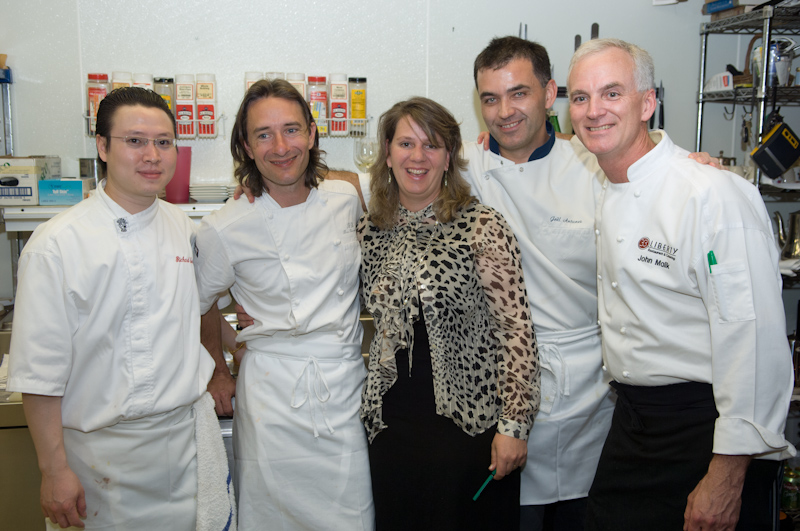 With my bride, Amy, we've owned two restaurants, garnered fame and accolades (Southern Living, Chile Pepper Magazine, Bon Appetit Magazine, Food Network, James Beard nomination, Best Chef, Southeast) and appeared at food & wine festivals across the southeast. Along the way I've mentored chefs, cooks, and restaurant professionals. I've successfully managed kitchens in large hotels (The Mills House, Charleston, SC), small independent operations (The Augusta Grill, Greenville, SC, 33 Liberty, Greenville, SC) and in health care facilities (The Cascades Verdae CCRC, The Woodlands CCRC). As a Restaurant Coach, I've also helped other food and beverage operations become successful and successfully managed a half dozen start-ups. The restaurant business has an enormous failure rate and only the strong, or the incredibly lucky, will survive and thrive. So if you're hesitant, need help navigating a transition, aren't profitable and not sure why, or this is your first food & beverage operation, perhaps I can help.
Services
Start up Management
Key Personnel Recruitment
Menu Development
Culture Change
Problem Solving
Management Change
Web and Social Media Challenges
Health Care Hospitality
From menu development to food cost issues, I can help you solve any issue that arises in your operation. Just ask some of my restaurant consultant clients and professional contacts.
"When we engaged John, we were looking to assess and improve our existing food and beverage operations. Through the course of that three month engagement, John helped redefine our operations and business plan through his industry expertise and connections, creative problem solving and change management skills. If the opportunity arises, we will turn to John again for his services." ~ Scott Clark, CFO, The Peace Center for the Performing Arts
"John is an inspired and talented chef. He reinvents healthy cooking to gastronomical art!!  Always a pleasure and experience to enjoy his culinary preparations!" ~ Jan Jones Blackhurst, Executive VP of Public Policy & Corporate Responsibility, Caesar's Entertainment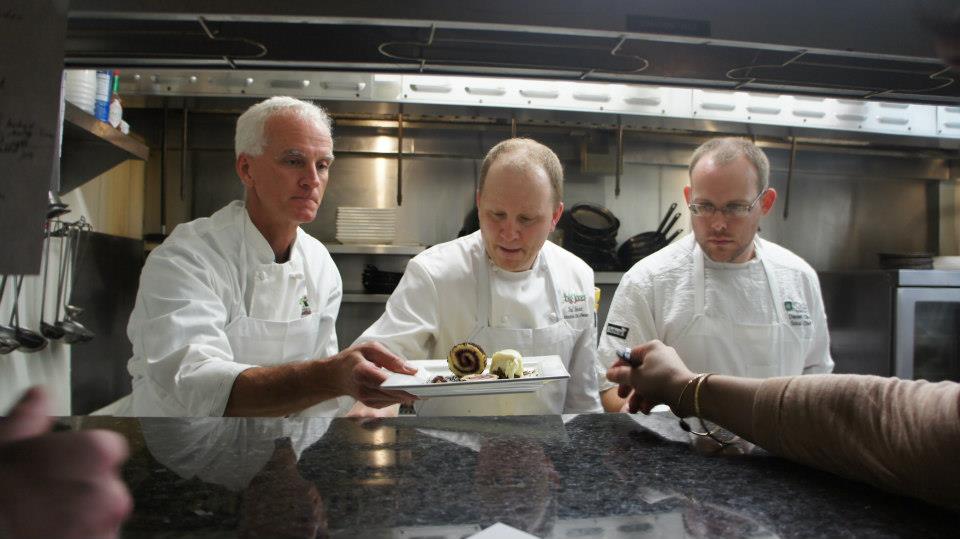 "John's extensive culinary and operating experience coupled with his ability to understand and connect to his customers makes him such an effective restaurateur and consultant. He listens well, is success driven and very creative and is a pleasure to work with." ~ Michael Cheezem, CEO, JMC Communities, Developer of Patrick Square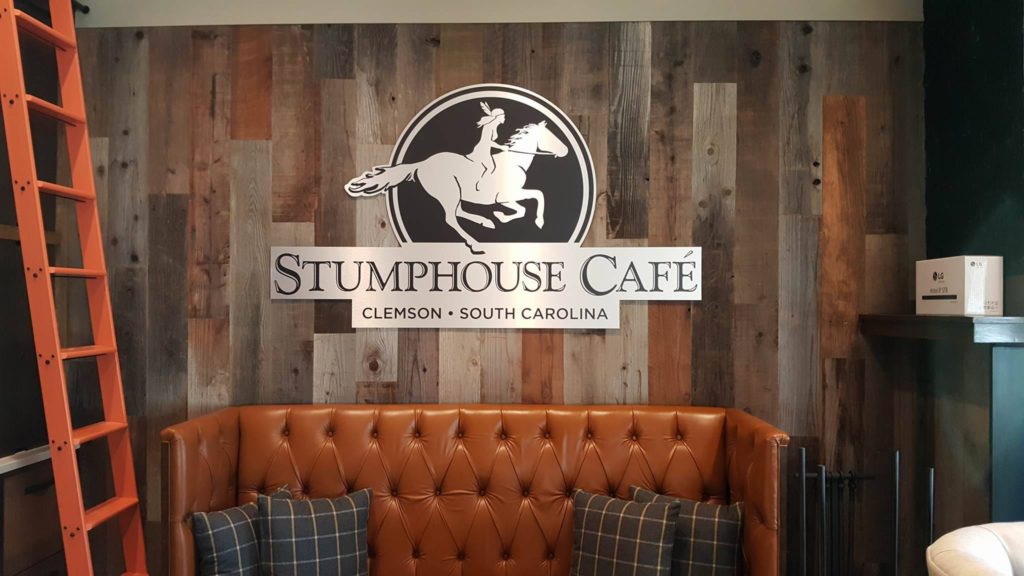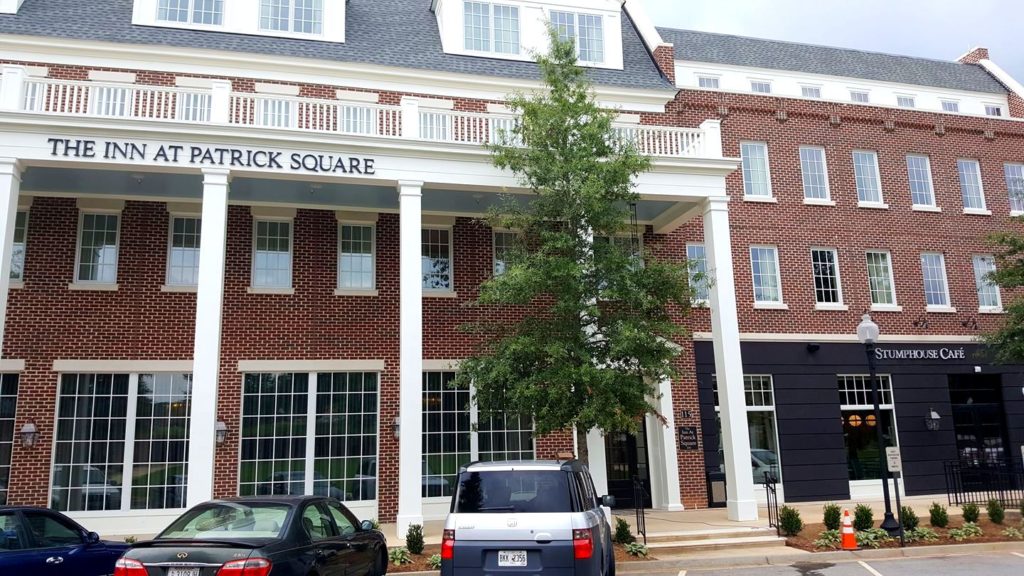 "When I worked at Michelin in Greenville, S.C., it was always a treat to go to 33 Liberty, whether for personal enjoyment or for a company-sponsored event. John's special events and private dinners were always a first class experience. For instance, anyone who has seen the movie "Big Night" will recall the fantastic dinner created by the two Italian brothers: timpano, a complicated and rich pasta dish. Well, for a number of years, John would organize a "Big Night" feast at 33 Liberty, with scenes of the movie played in the restaurant, followed by a magnificent timpano. That's just a small example of John's creativity. Suffice to say, if you're looking for someone with tremendous versatility in the culinary field, you need look no farther." ~ Michael Fanning, Business Partnership Foundation, Darla Moore School of Business, University of South Carolina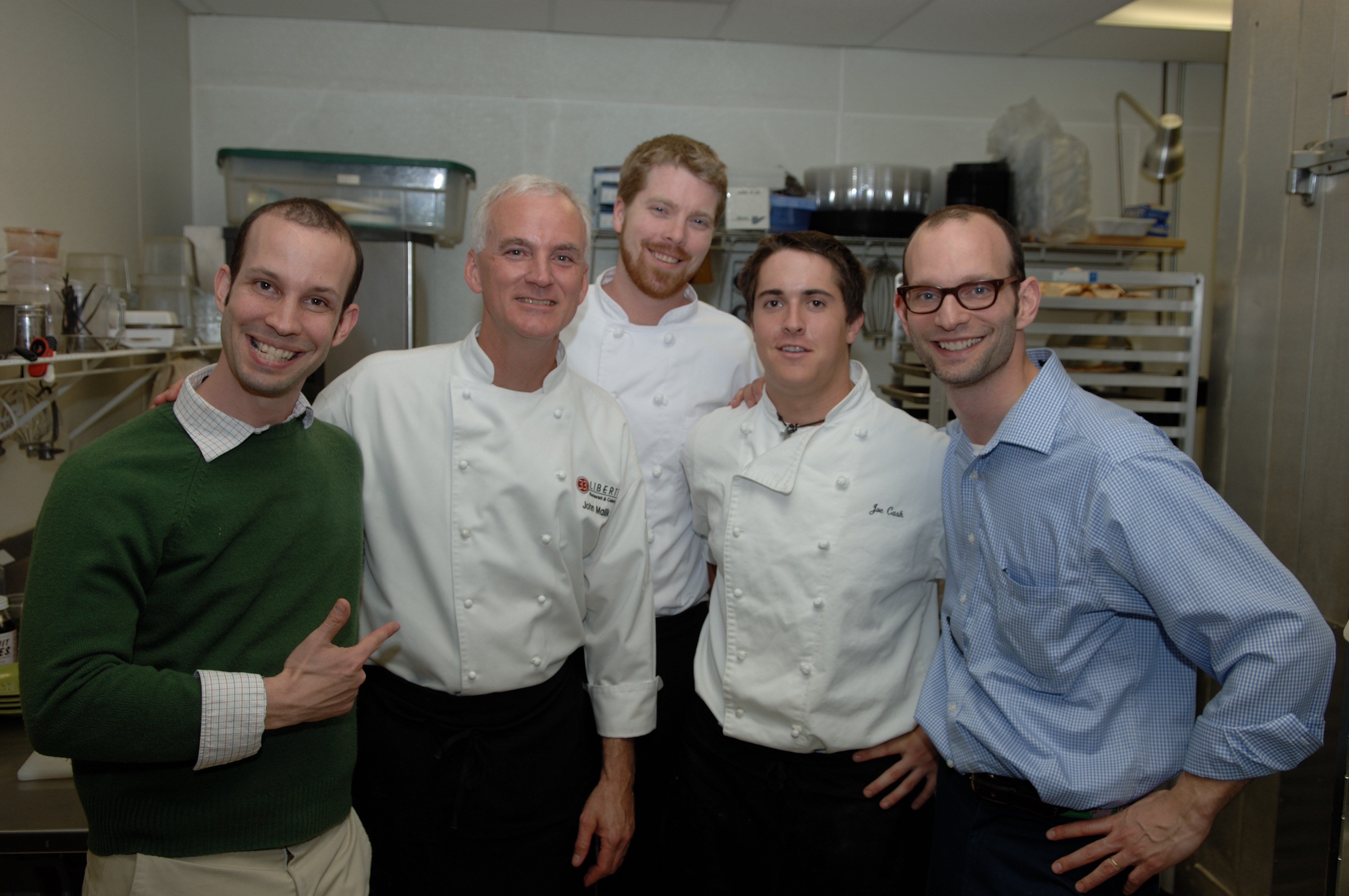 "I've worked alongside Chef John Malik off and on since 2001. John was a big influence on developing my culinary skills and knowledge when I began my path as a chef. He opened my eyes to seasonal and local foods long before it was the trendy thing to do.  John and I traveled to Disney World and to wineries in California, where he was a guest chef at special events. Because he chose me to be a part of these experiences, I was able to see other cuisines and meet chefs from across the country. John eventually pushed me to grow by encouraging me to seek culinary opportunities outside of our hometown. After returning back to Greenville, John continues to support and encourage my growth as a chef. He is passionate about quality, the integrity of the ingredients, and sharing his knowledge of the culinary arts." ~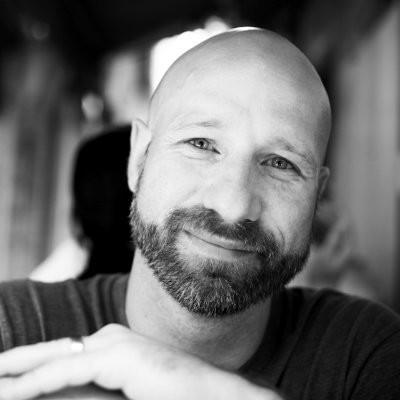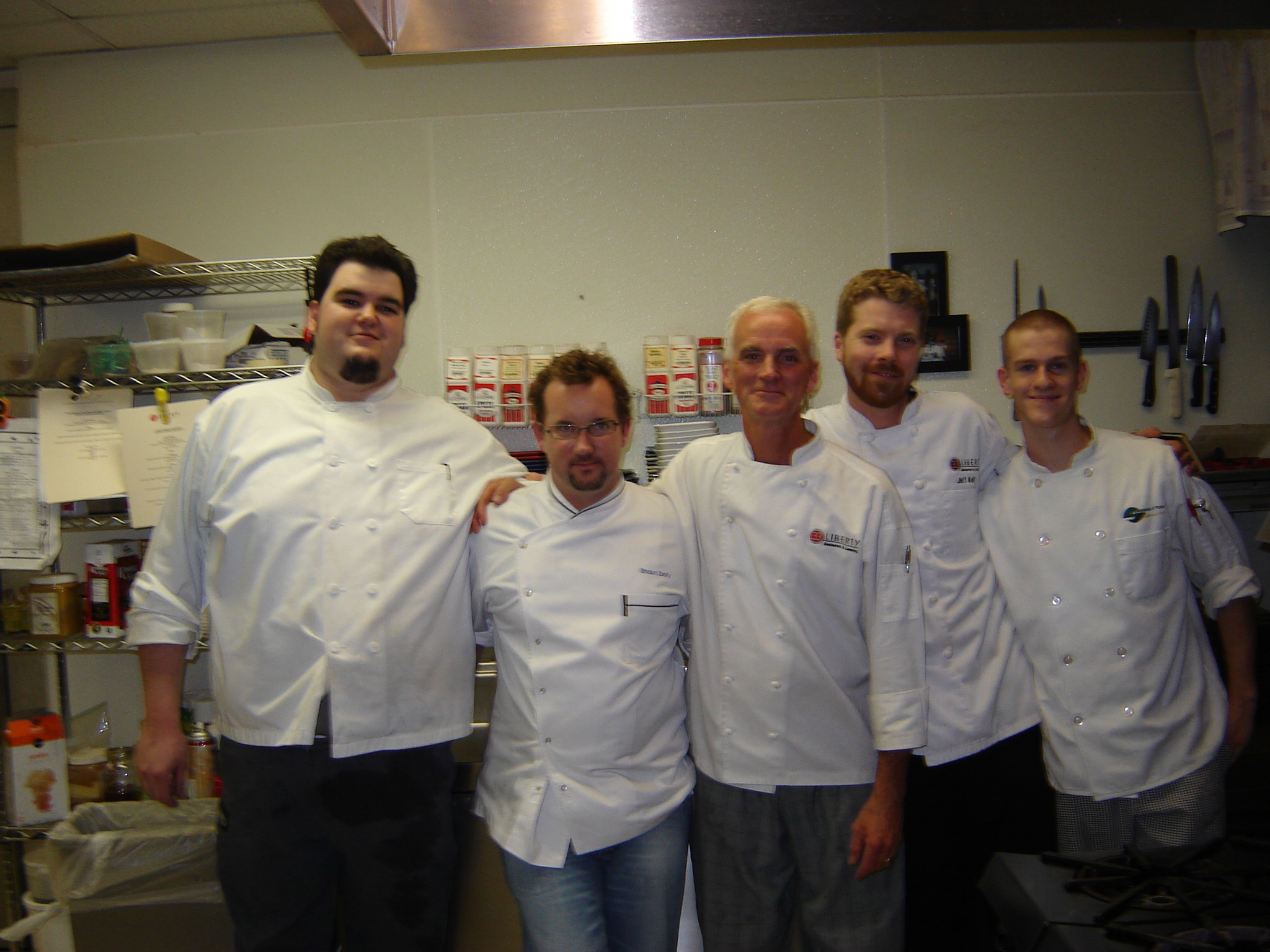 "John made a world of difference not only in our dining operation but in leadership development throughout our community.
John brought a fresh set of eyes and a positive attitude and worked tirelessly to streamline the operation from training manuals, inventory and ordering systems and a host of other initiatives that made the operation very efficient and resident satisfaction focused." ~ Rick Brackett, The Woodlands at Furman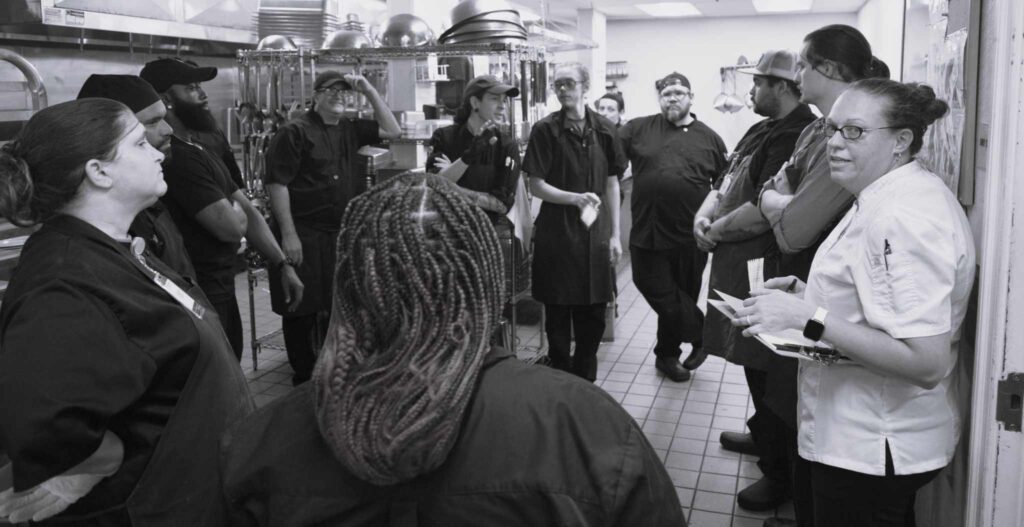 "John Malik is the consummate Chef, Restaurant Owner and personality. He is extremely creative, has a warm and engaging personality that makes you want to keep coming back to his restaurants. When we had business dinners out, we would always call John and get the best table in the house (all were great) and our clients loved the experience because it was sort of like being in our own home, and being served by an award-winning Chef. Anything he does, he does with a humble confidence and competence." ~ Jane Allen, CEO/Founder, Smart Work Network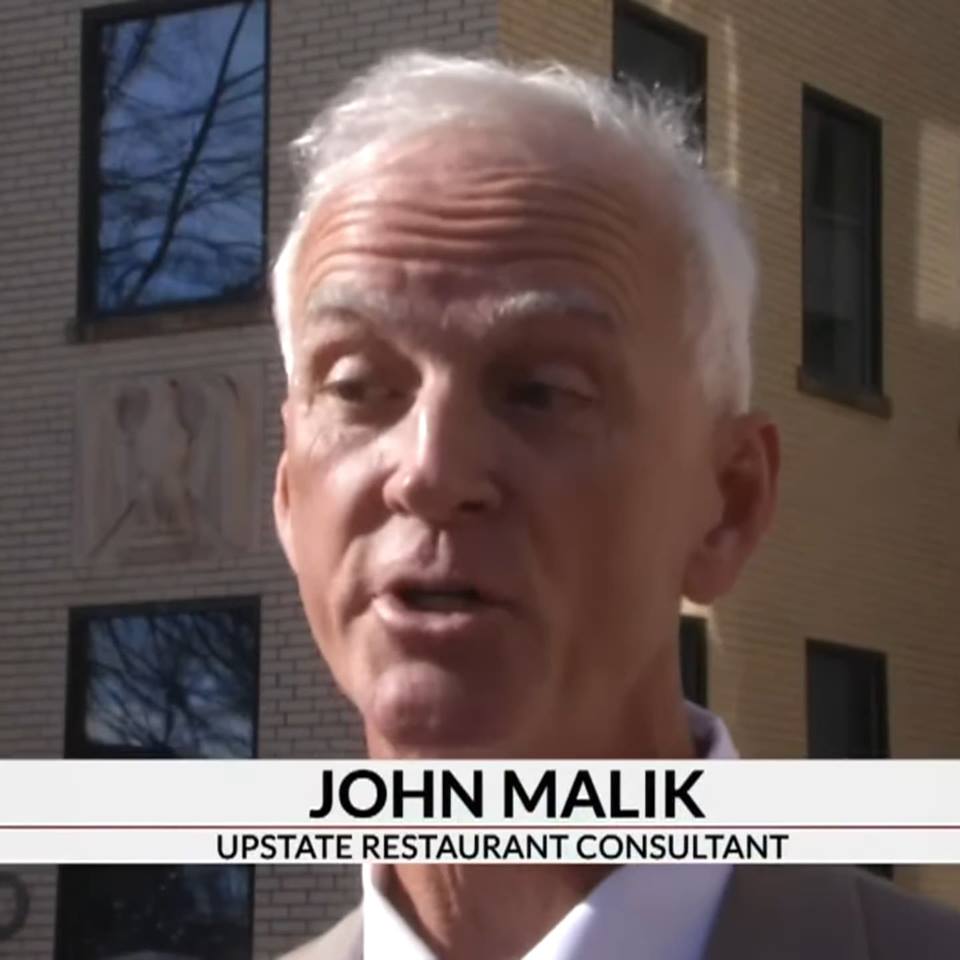 If you're in traditional media and need a professional comment on the hospitality business of Upstate South Carolina, give me a call 864.616.7171.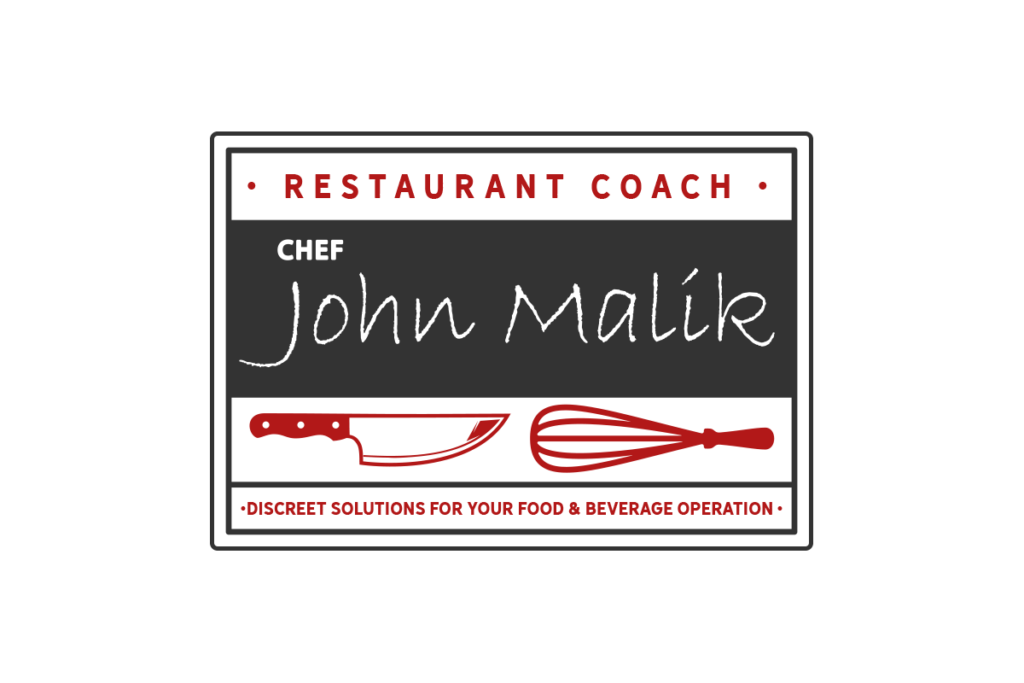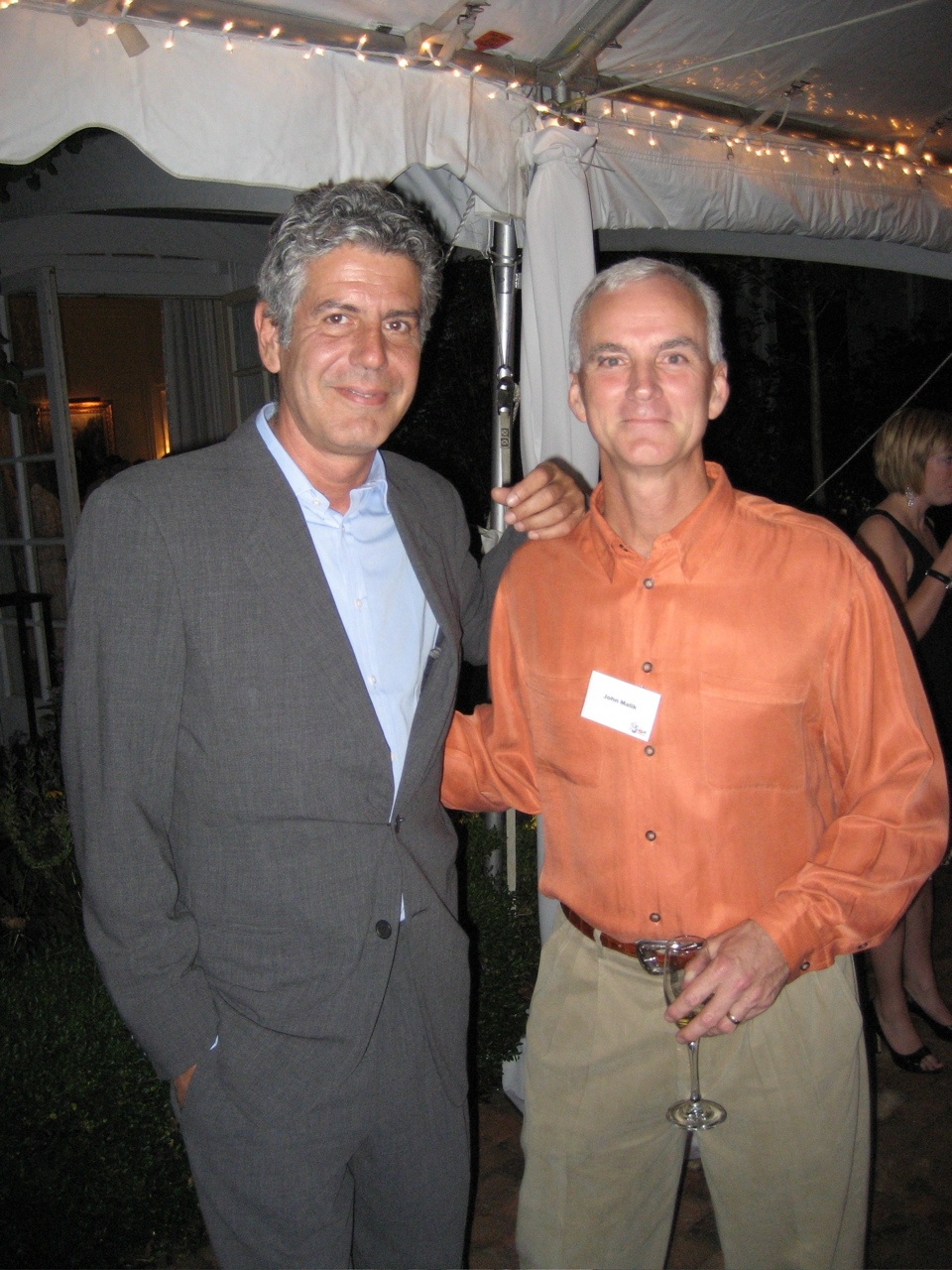 "John had excellent culinary and presentation skills while at Cascades Verdae. Although he didn't work for me, he was selected to travel to Indiana and onboard our new Executive Chef. He was able to assist in prioritizing initiatives, organize storage and work space, understand our menus in both Independent and Health care setting, as well as assist the new chef in feeling comfortable and positive in her new role. John was a valuable asset in onboarding our chef for the new role and in the company." ~ Shelly Lockhart, Executive Director, Senior Living Communities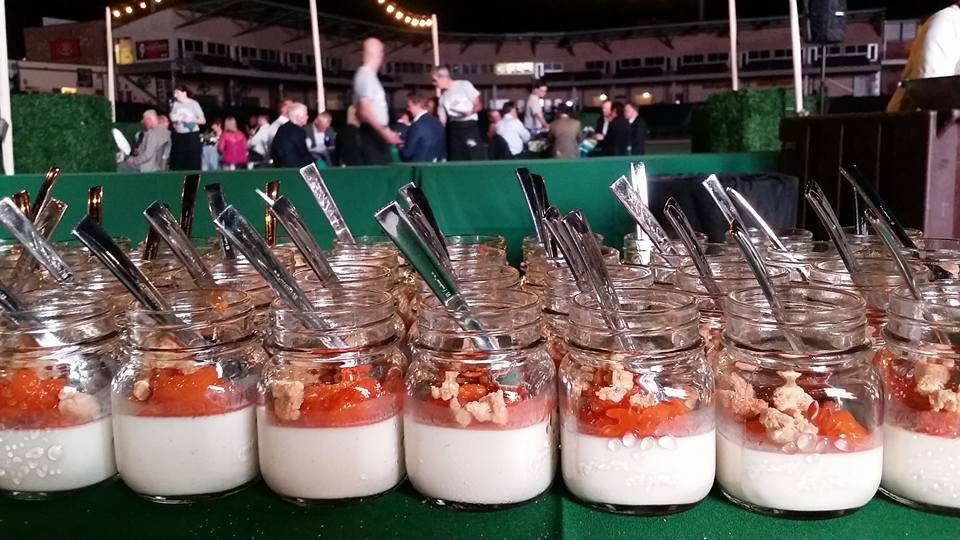 Over the years I've helped Food & Beverage operations with multi-million dollar budgets and multiple outlets to small, locally-owned bistros and steakhouses. And each client came to me with different challenges because there's no one set answer for the multitude of challenges a F & B operation may face over its lifetime. The restaurant business is very unforgiving so before you decide to take that plunge, you better have the deck stacked in your favor.
"John is a fantastic and creative chef." ~ Karen Nichols, Executive Director, Foothills Presbyterian Community. Former Executive Director, The Cascades Verdae.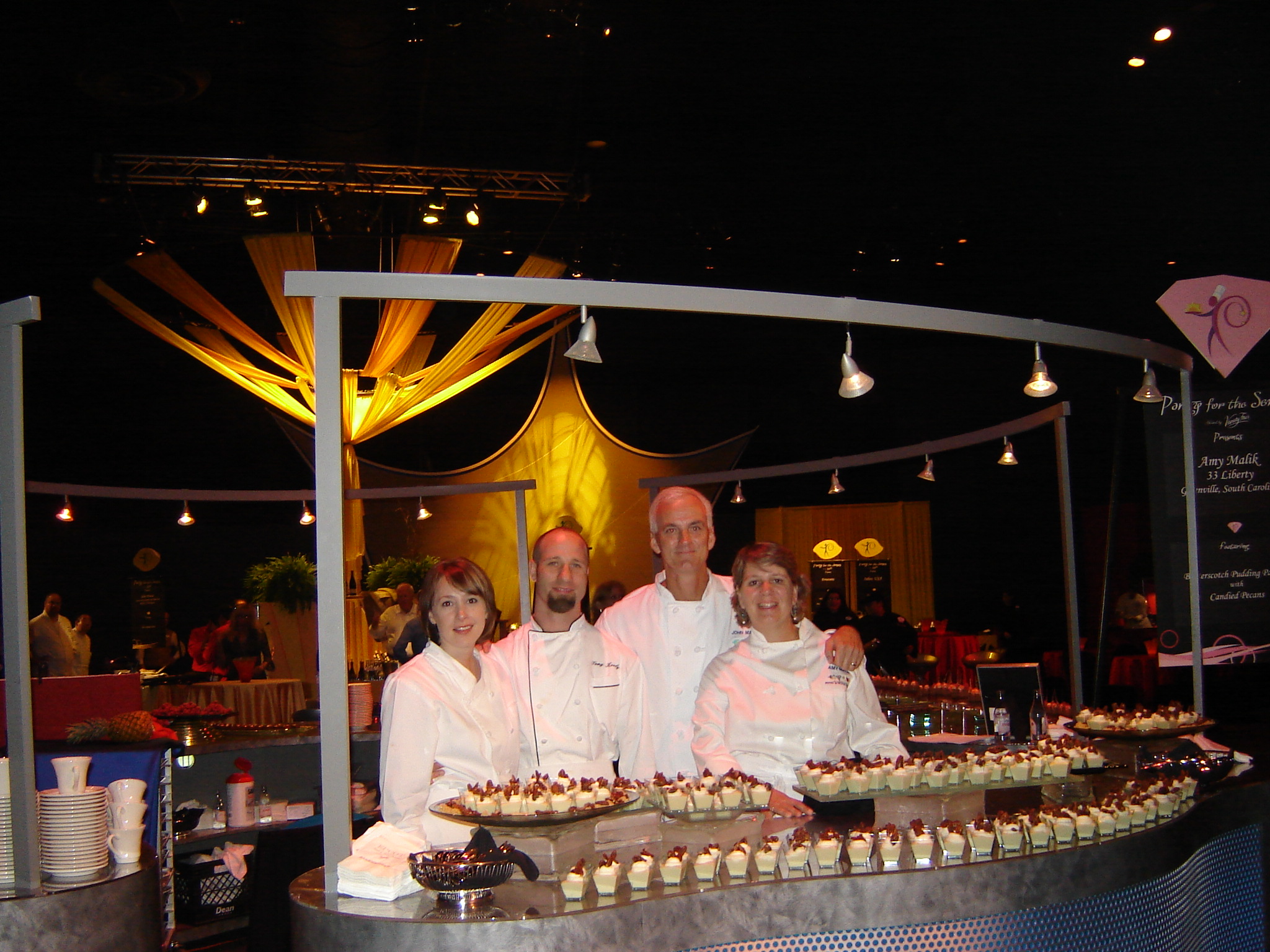 Every client has different needs so each challenge is priced individually. Call or email me and we'll get together, decide what you need, then come up with a plan for success. The investment for an initial consultation is 250.00 for the initial hour with subsequent hours billed at a quarterly rate.   Reach me by filling out the form below, or calling me at 864.616.7171