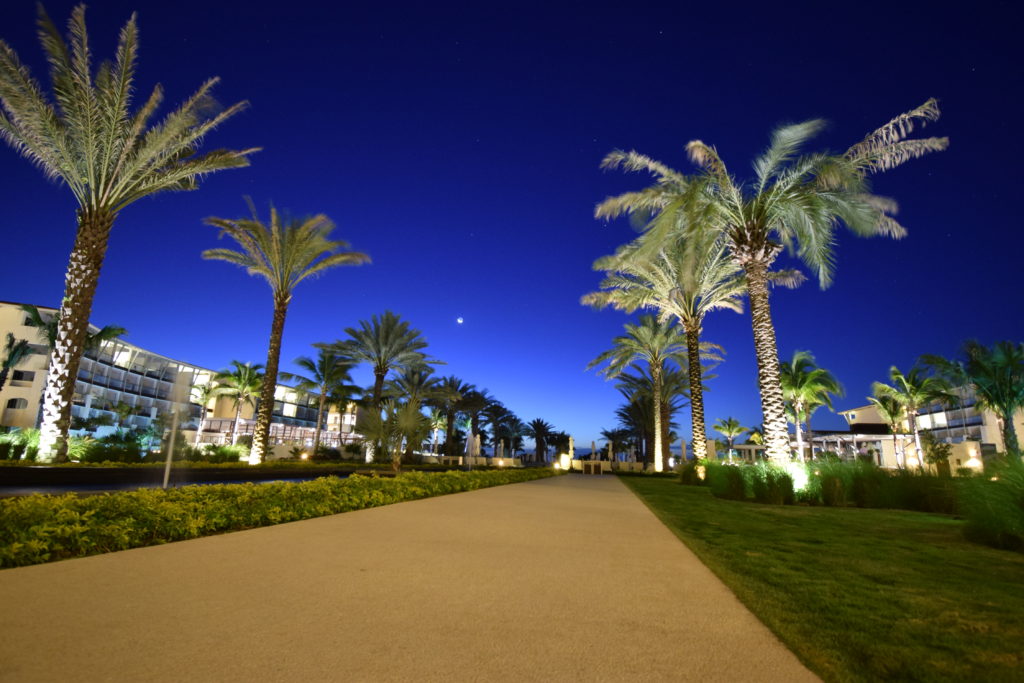 After four days of wonderful authentic cuisine and beverage in Mexico's Yucatan peninsula, the most telling plate of food of our entire visit came after spending three hours in Cancun's airport. We were hungry, we still had another hour and a half of waiting followed by a three-hour flight back to the states. So we ate at Guy Fieri's Kitchen. Yeah, I know, but my wife thought we should get a good look at this particular train wreck.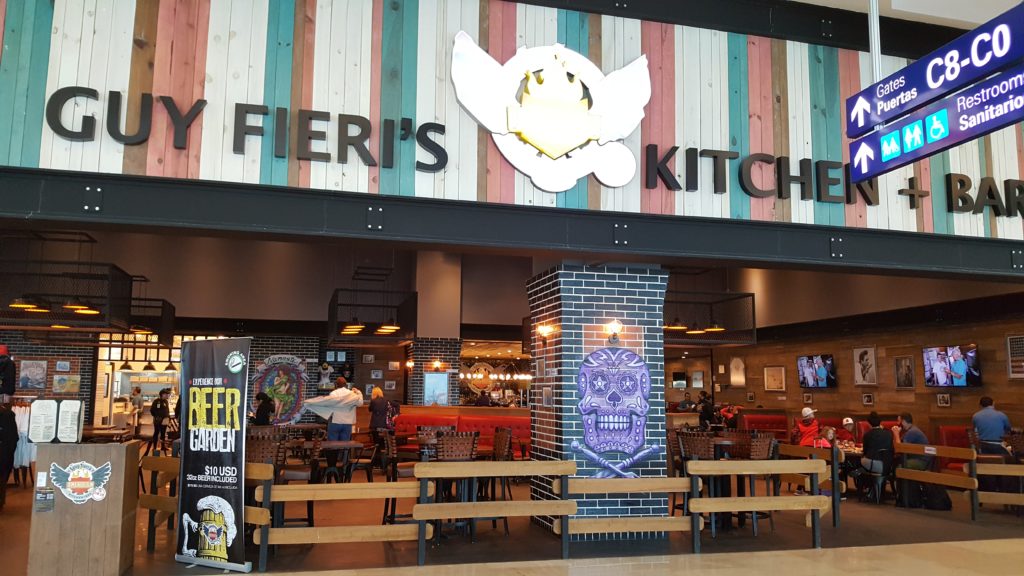 While the service was pleasant enough, the offerings were an obnoxious hodge-podge of every grilled meat and fried thing ever served on a TGI Friday's or Chili's menu.  And while I was dejectedly contemplating his "quad fries" (four different cuts of out-of-the-box fries) I realized they were the perfect analogy for the average American's visit to this part of Mexico: fast American food at its least creative masquerading as something foreign, clever, and possibly dangerous. Welcome to Mexico, Yanqui.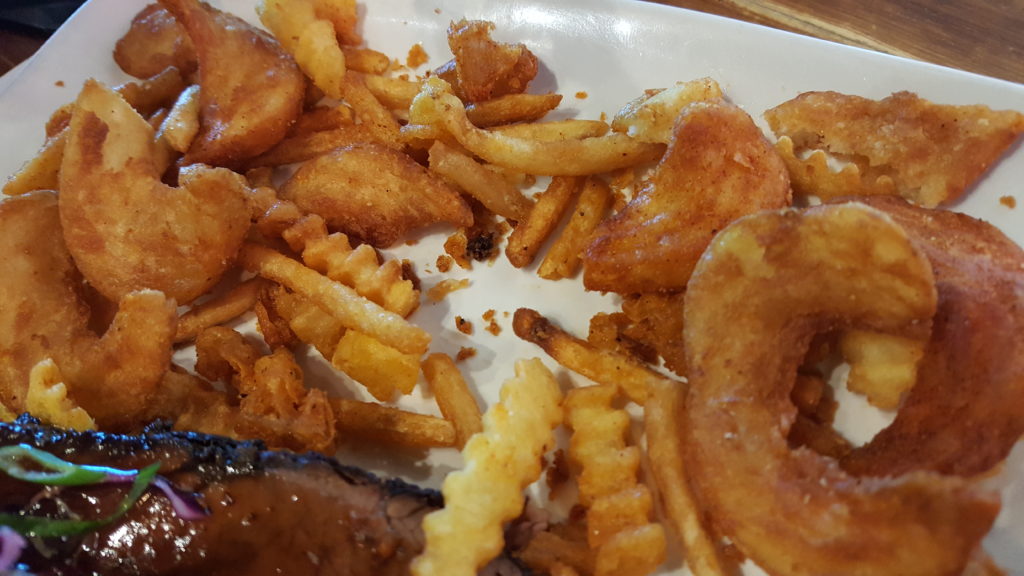 I have a mid-January birthday and for the past 20 or so years I usually celebrate it with a long bike ride, or a hike. Something strenuous. Because when I think my heart's about to burst out of my chest is when I feel the most alive. And this year my bride, fed up with hiking in 24 F weather, finally said "Enough!" And that's how I came to dominate a 7:00 am spinning class, on my birthday, in a hotel on the Yucatan Peninsula. In between that, we feasted on amazing food, wine, cocktails, and snacks. We enjoyed a diversity of flavors, textures, and colors that were an absolute delight to our palette, and all while far too many of the American tourists around us stood in line for pancakes and scrambled eggs with "nothing foreign in them." Long sigh…
To understand Mexico, you first need to understand hospitality, of which there's many levels. At the bottom is Charlotte's Douglas International Airport, especially when it snows, which it did when we arrived back in the states. Near the top is the excellent service one receives in exchange for an $8.00 meal at your average Chick Fil A, or the hospitality provided by a fine white tablecloth restaurant such as Stella's Bistro in Simpsonville, SC, and at the top, there's Mexican hospitality that goes a step above anything I've experienced in the US. Think I'm kidding? At the Cancun airport, just past the baggage pick up area, there's concierge desks, a lot of them. Naturally everyone arriving in Cancun walks through this area. And it's staffed with hosts (in suits and ties) greeting you then asking:
"Where are you going?"
"Akumal, Hotel Unico."
"Ah, then you need Leopoldo. That's his area of expertise. Please, right this way."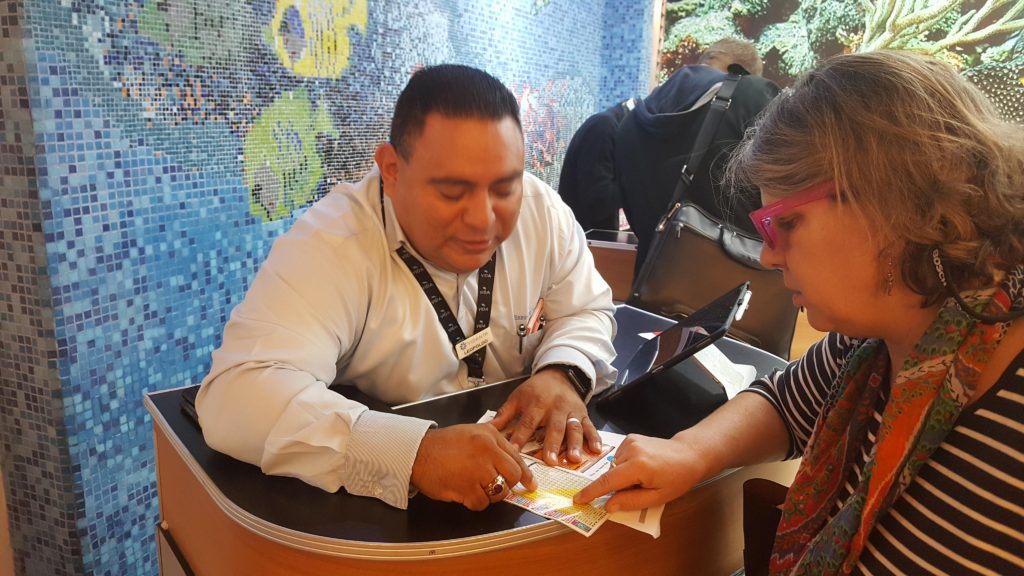 We were escorted to the small desk of a smiling gentleman whose sole purpose was to answer any questions we may have.
"Will we need pesos?"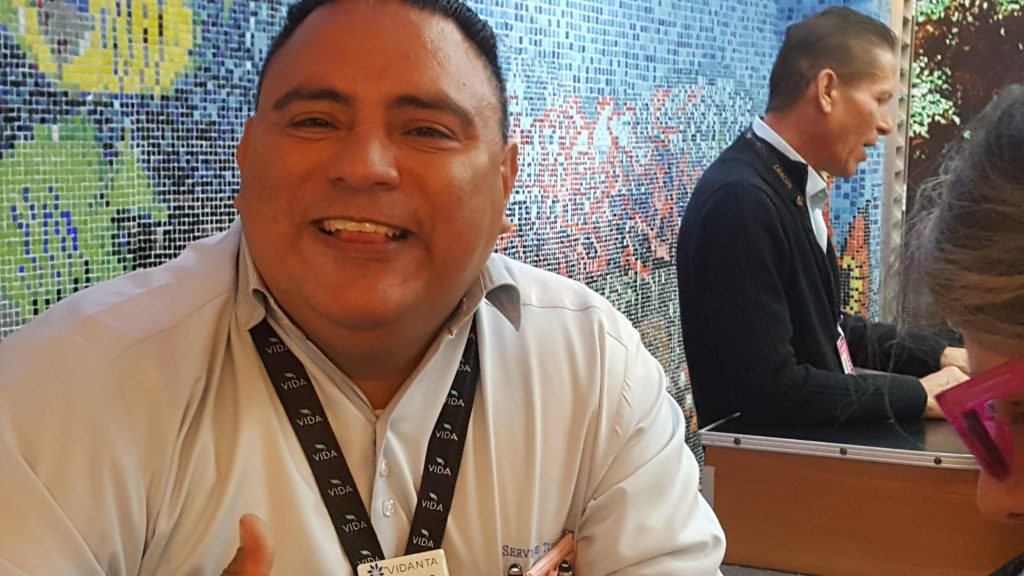 "Need? Perhaps. Most of the cab drivers require cash, and they'll take pesos or American dollars. If you go to a market in the city, some may prefer pesos but most everywhere will accept your Visa, or American Express. If you want pesos, don't exchange them here. Wait until you get to a local bank or perhaps your hotel. But those ATM style machines might charge you a big fee."
When Leopoldo answered our questions, he summoned a host who helped us find our car. And all of this occurred courtesy airport staff. And for those of you that work at, or own say a coffee shop, burrito bar, taco joint, or handle luggage at the curb of Charlotte's International airport, all of this happened without a "tip" cup or a "gas money for the crew" cup. We tipped because we received excellent hospitality, not because we spent thirty seconds in front of someone ordering a $4.00 drink. They're going the extra mile because they want you to have a positive experience in their home.
About an hour and a half later we were welcomed to Hotel Unico 20° 87°, so named for its latitude and longitude.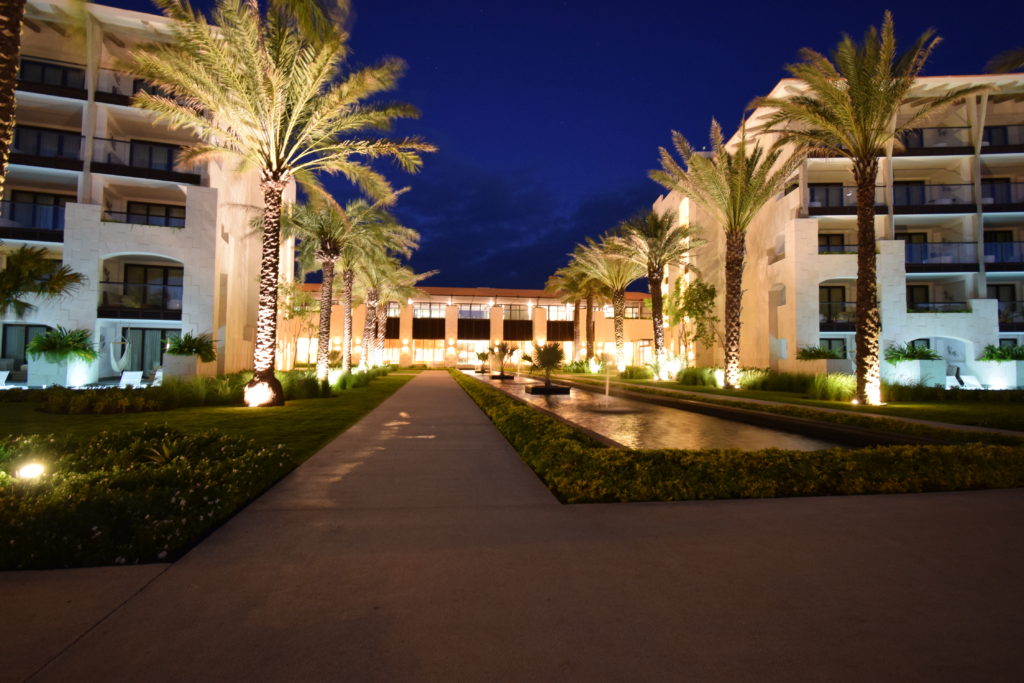 I love it when people get together to think, ponder, and ask questions and then create solutions. Spend an hour inside a Lowe's Grocery Store and you'll see my point. They obviously started with the question: "What's wrong about every traditional grocery store experience?" Then they went about changing that based on the answers. At Hotel Unico, the same approach is evident, starting with our welcome reception.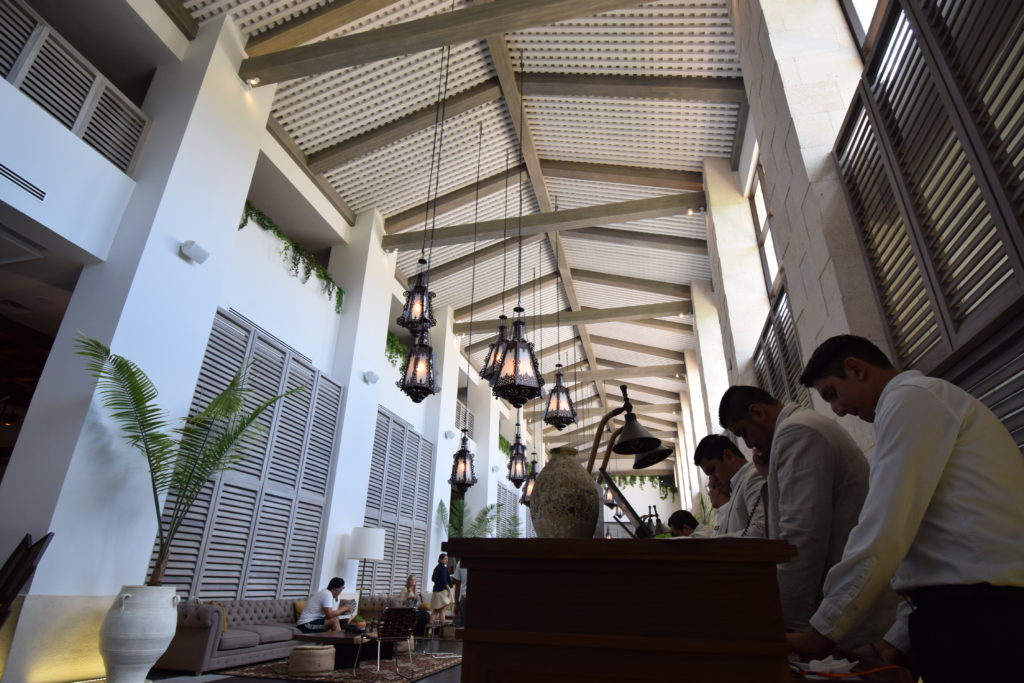 Think about your last big trip. You were up late the night before, woke up early to get to Charlotte International where you were treated poorly, crammed into an airplane for a three or four hour flight, then into a taxi or a bus and then after all this you have to stand at a desk like your at the pharmacy. And it's like this at even the most exceptional hotel.
Not at Unico. When we walked in we were escorted to soft seating, offered a bottle of water and/or a cocktail from the bar, then consulted on our reservations and plans for our five days. We were introduced to our personal host, Dorian, who coincidentally had a background in culinary arts, and he would be our primary contact for any request we would need during our stay. A taxi, a sightseeing trip, a dinner reservation, Dorian was our guy. Shortly we were presented with four candles, each a slightly different aroma, and were asked which one we would prefer our room to be treated with.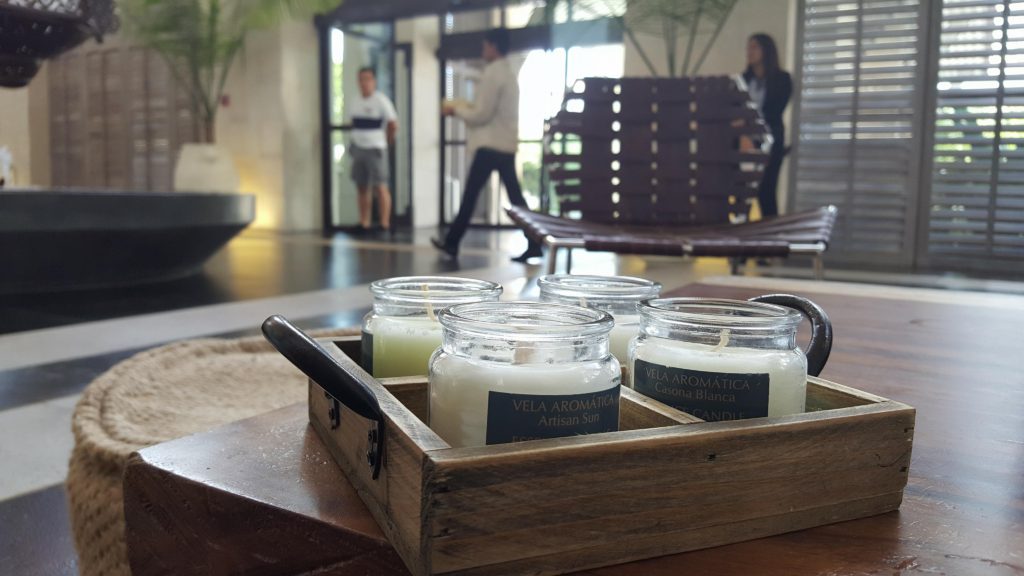 All while we had a cocktail in hand and a soft couch under our fanny. Now that's hospitality.  In the time it took us to check in and walk to the room, someone had rushed over and spritzed our room with that aroma. Neat touch, however, being so close to the beach gave us access to all the wonderful salt water air one could wish for.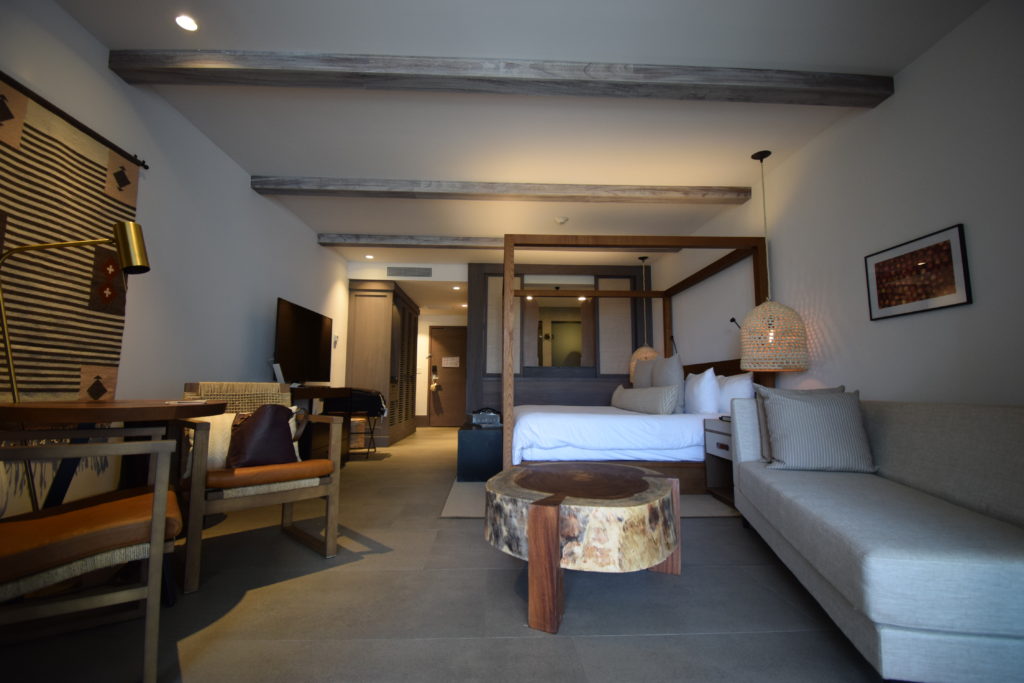 An hour later we stood at one of the outdoor bars and ordered a couple of beers when a (very) drunk American staggered up with two 32 ounce tumblers and told "Jose" to "fill 'em up with Crown Royal and a spritz of Diet 7Up." At that point it was about 2:00 pm and as he sauntered back to his cast of friends it looked like we were the only ones not hammered out of our gourds. Really?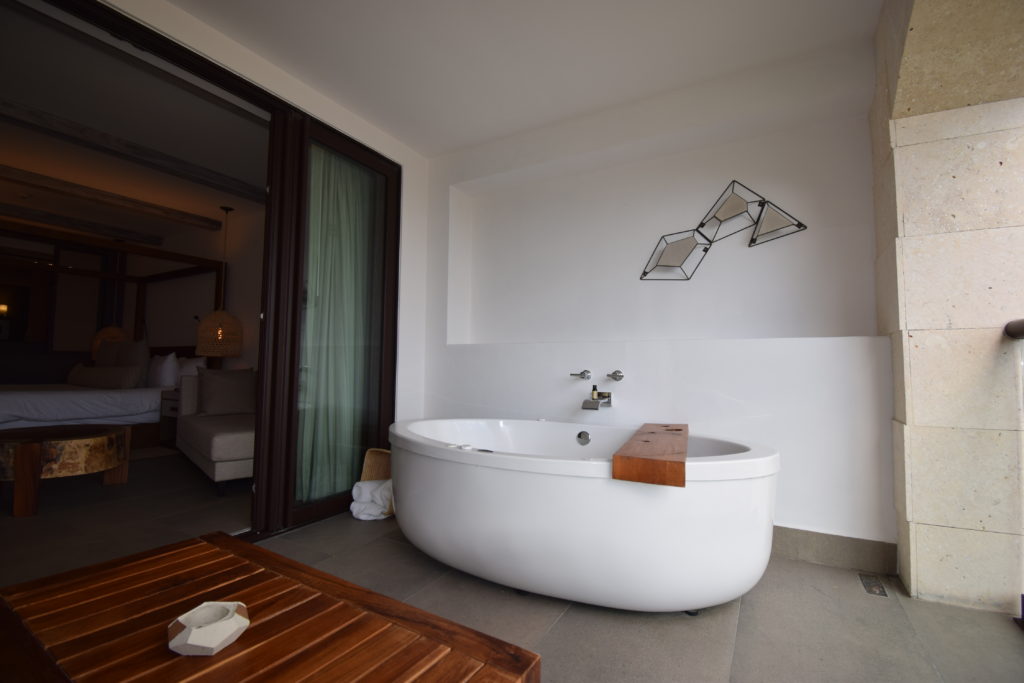 Well friends, that's the dilemma of a large hotel in an international resort community. It's always possible that a big group of folks could show up and suddenly you're looking for the quiet pool or solitary stretch of beach. Luckily for us Hotel Unico is quite large with plenty of places to hide. However, why would you come to a gorgeous part of the world with a fascinating culture and plenty of diversions just to get slobbering drunk by the pool? Heck you can do that at home next to your own (kiddie) pool.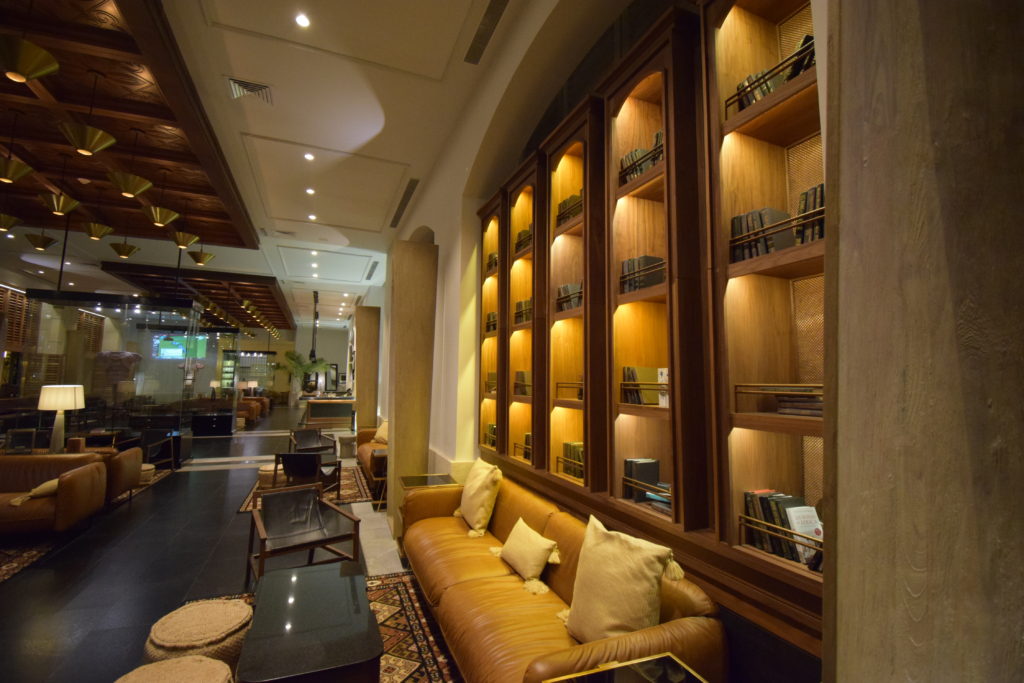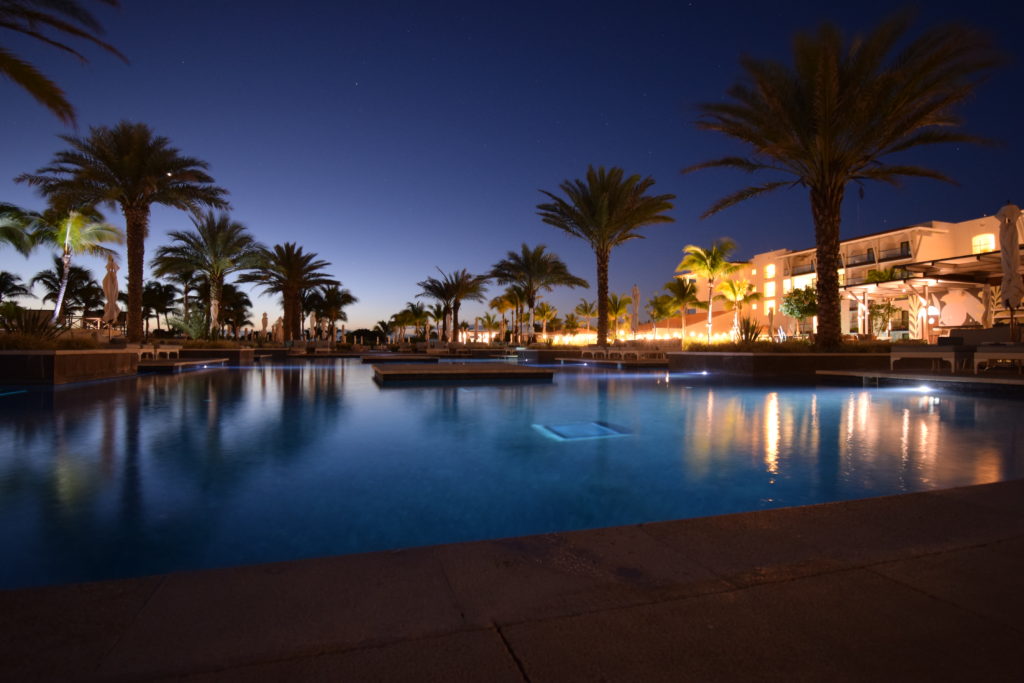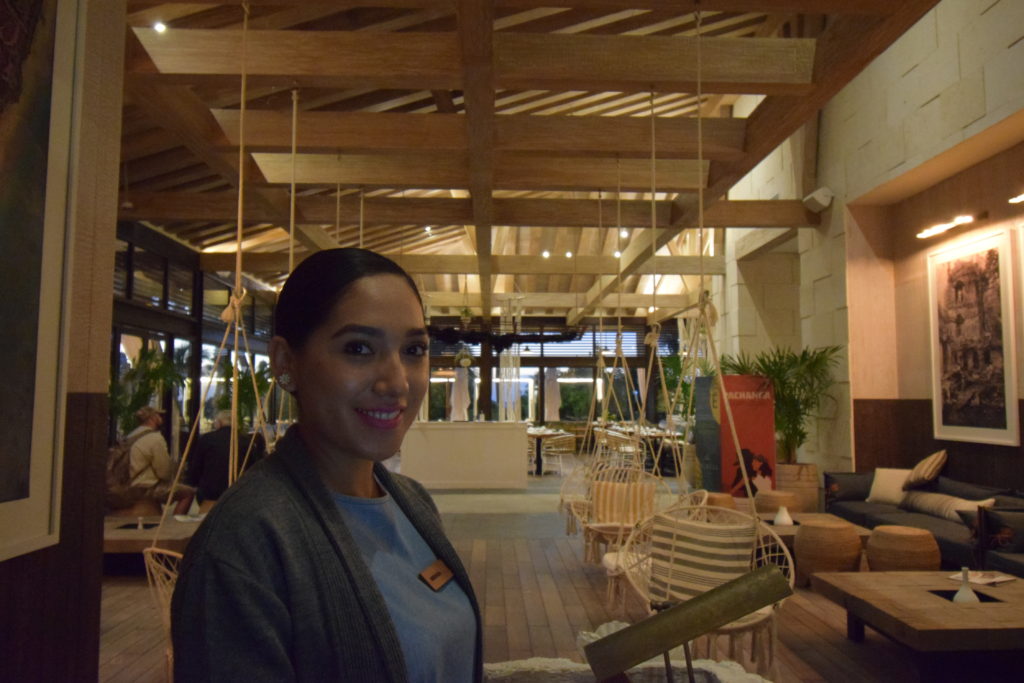 We've been fortunate enough to travel and stay in some rather amazing places and I'm a fan of a great hotel. I spent a year and a half as the Executive Sous Chef of an excellent hotel in Charleston, SC and the satisfaction of working with a great team and making someone's vacation memorable is an amazing feeling. And a great hotel can really set the tone for someone's visit to a new city or country. It's all about guest interaction and prodcuing those winning moments every time a guest interacts with one of your staff. If their smiles aren't authentic, most of your guests will see right through that. Hotel Unico is one of those places that transcends the label of "hotel." It's professional, polished, luxurious, and yet comfortable. We've stayed in hotels that feel like museums and you're afraid to smudge the brass or touch the handrails.  Hotel Unico offers the kind of comfort that comes when visiting an old friend or a lovely restaurant. And since this is an all-inclusive resort, don't blink when you see the price tag because duing our stay we dined on exquisite food, snorkeled through clear Caribbean water jammed with aquatic life, shot a game of pool, listened to some amazing live music, had access to a serious gym, enjoyed cocktails pool side, a cooking class, etc. It's worth it.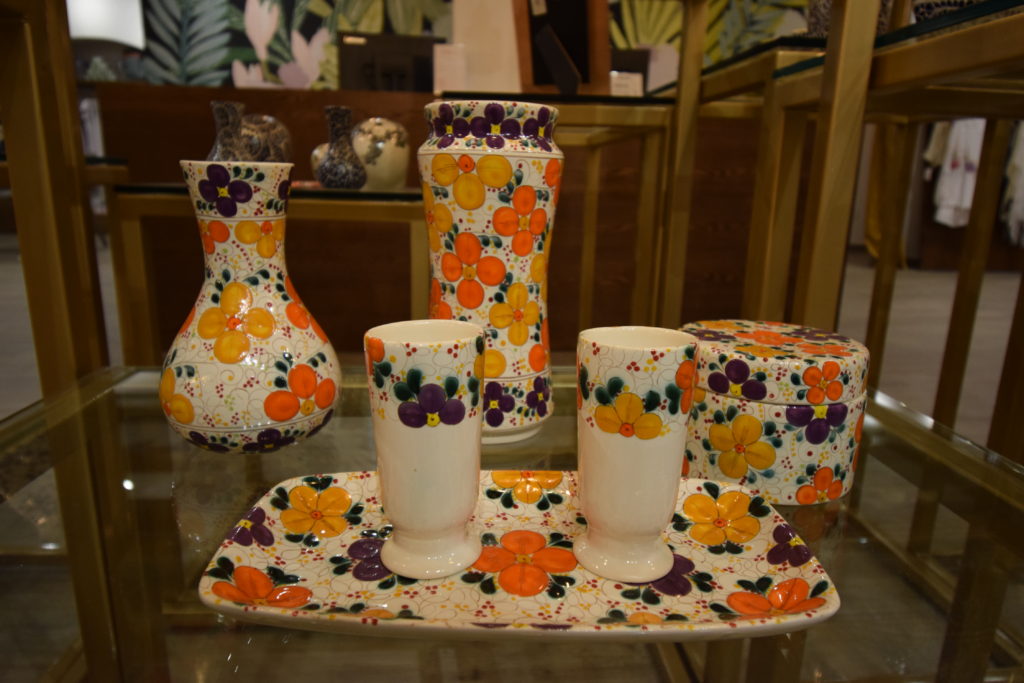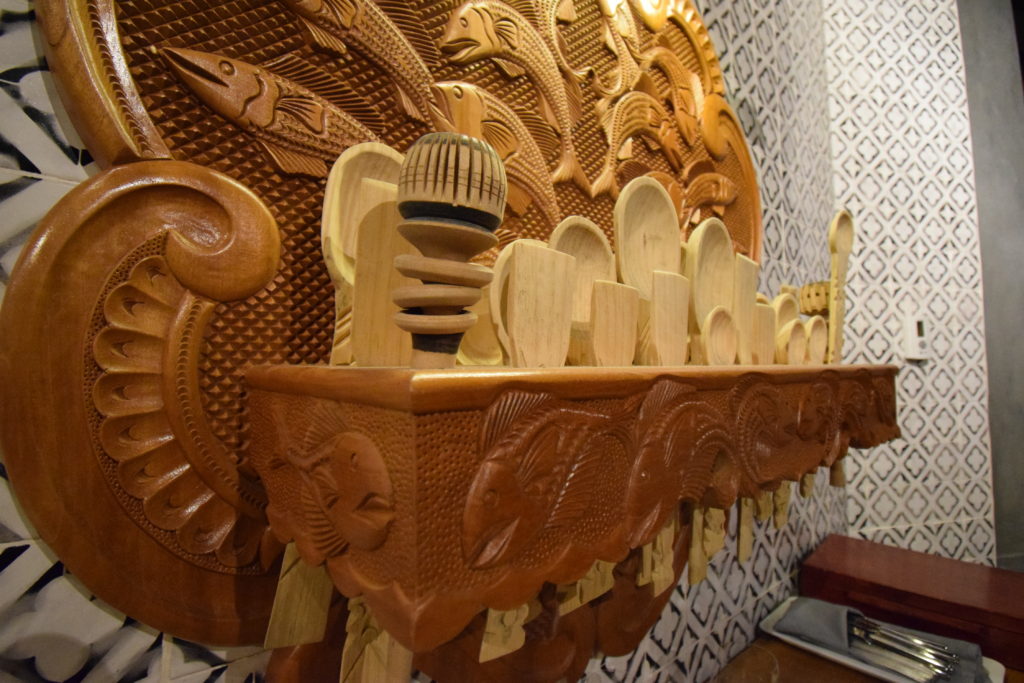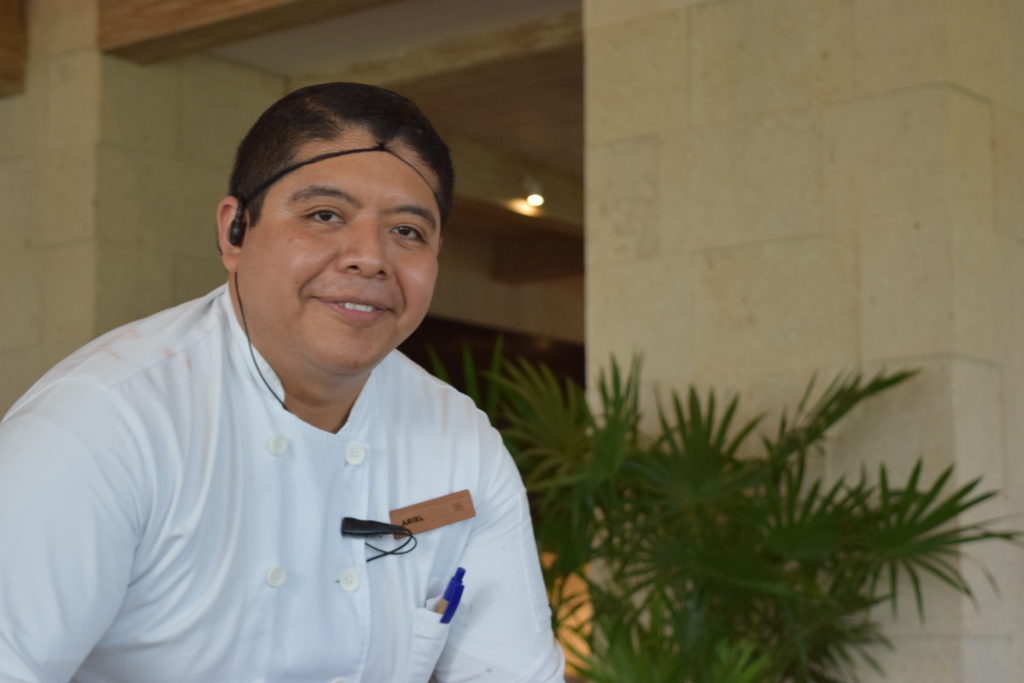 Prior to dinner we were invited to a cooking class hosted by Chef Ariel. Ceviche, the technique of curing raw seafood with fresh citrus juice, was on the menu. Ariel created a salad with cucumber, tomato, shaved red onion and plenty of fresh herbs.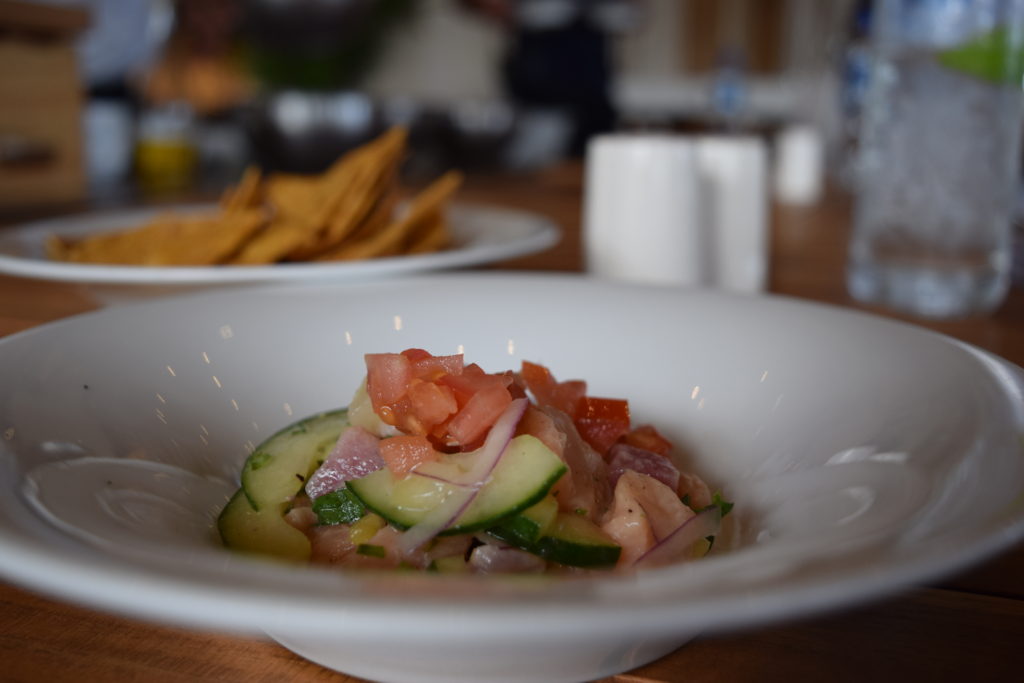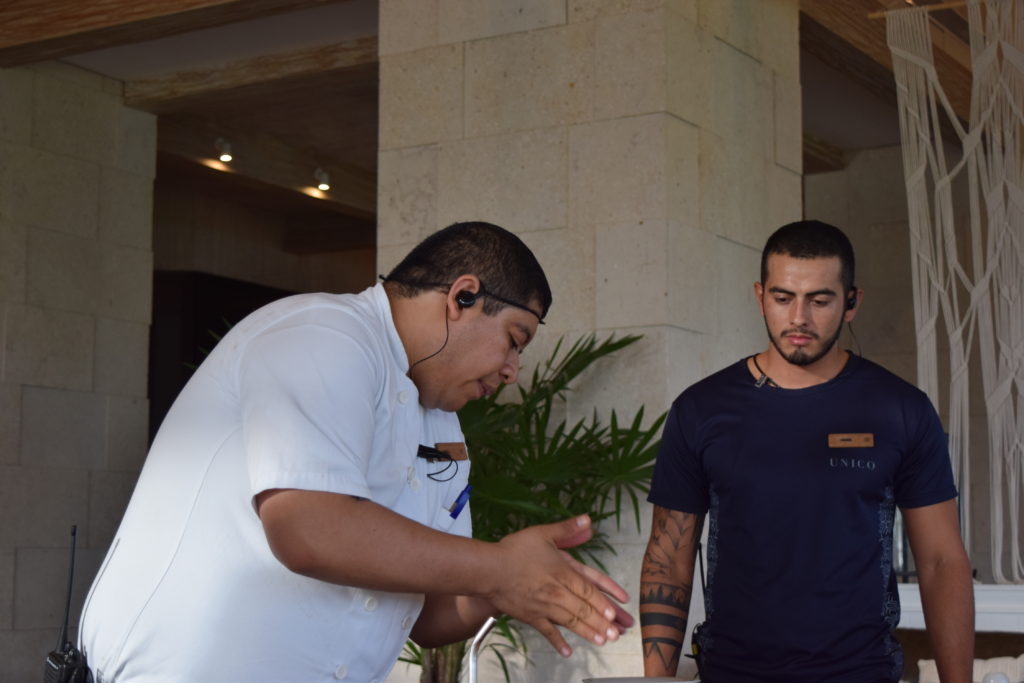 Our first night the hotel offered an outdoor market-style evening complete with wonderful live music and a dozen or so food carts. Skirt steak, grilled shrimp, spicy grilled chicken, warm tortillas, fresh salads, churros, and on and on.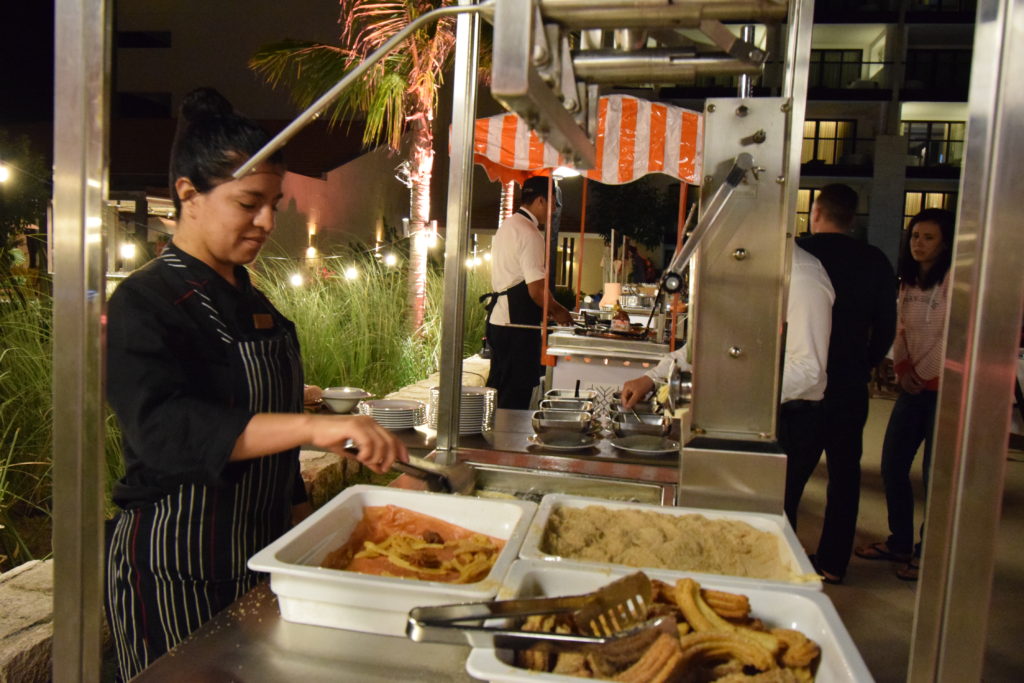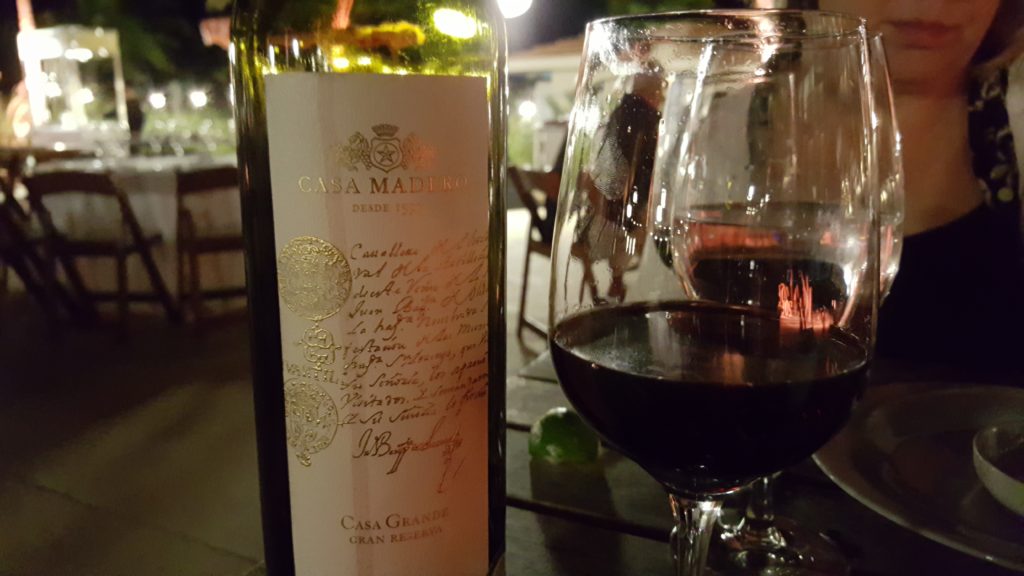 The breakfast buffet was a kaleidoscope of color, textures, and heat levels. Being from south Louisiana I didn't shy away from the salsa and peppers,but did steer clear of the fresh Habaneros. Powered up, we headed out for a day long trip to the Mayan ruins at Tulum.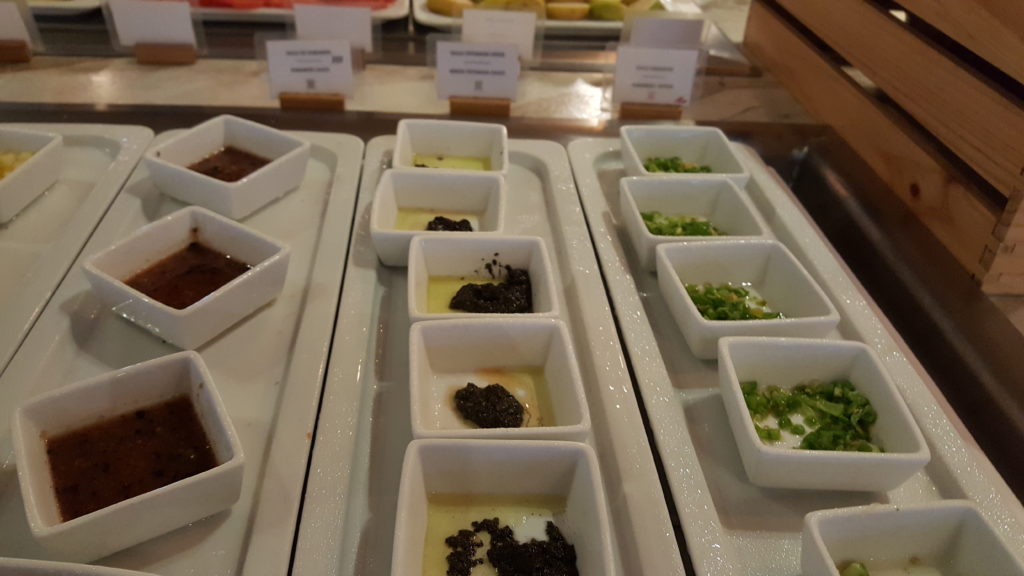 Fresh fruits such as guava, mango, papaya and grapefruit so sweet you'd swear it was dipped in honey.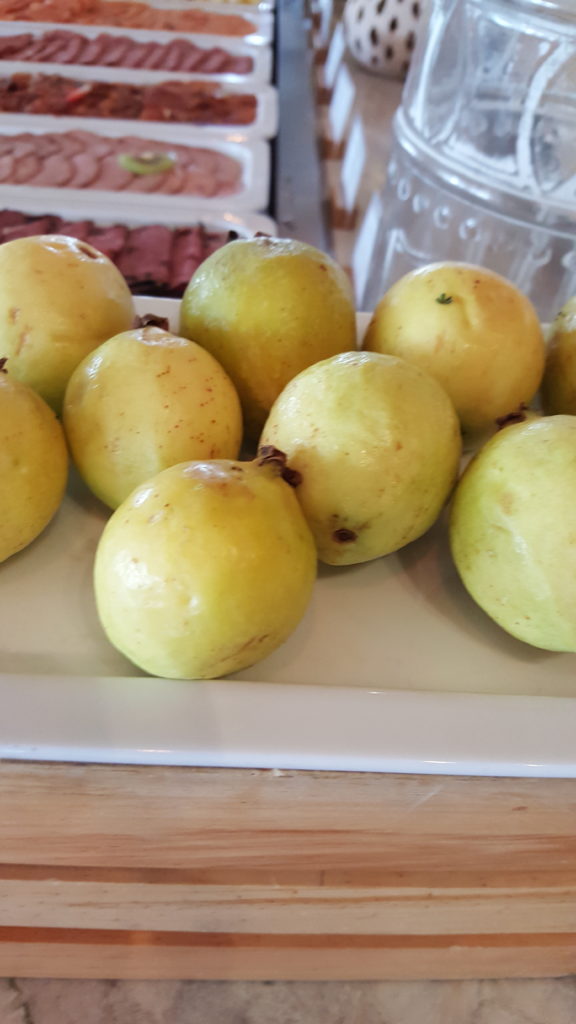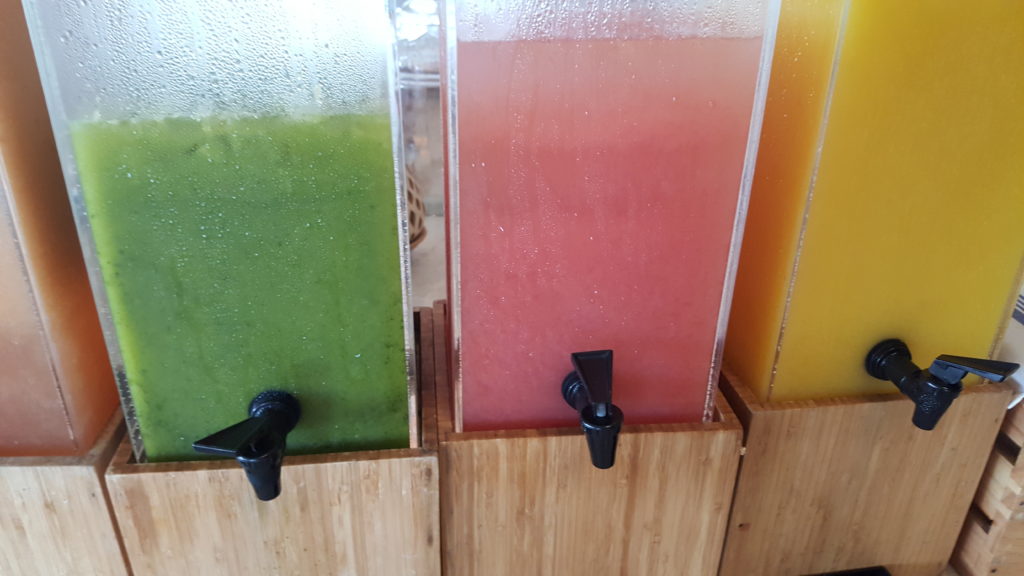 On to the Mayan ruins of Tulum. Our guide Alan was part of Cancun Adventures group and they were incredibly professional, timely and organized. On this one day we had a complete guided tour of Tulum,snorkeled through a large lagoon teeming with underwater rock formations and sea life, then snorkeled through one of the many caves, also kown as cenotes (Sah No Tays).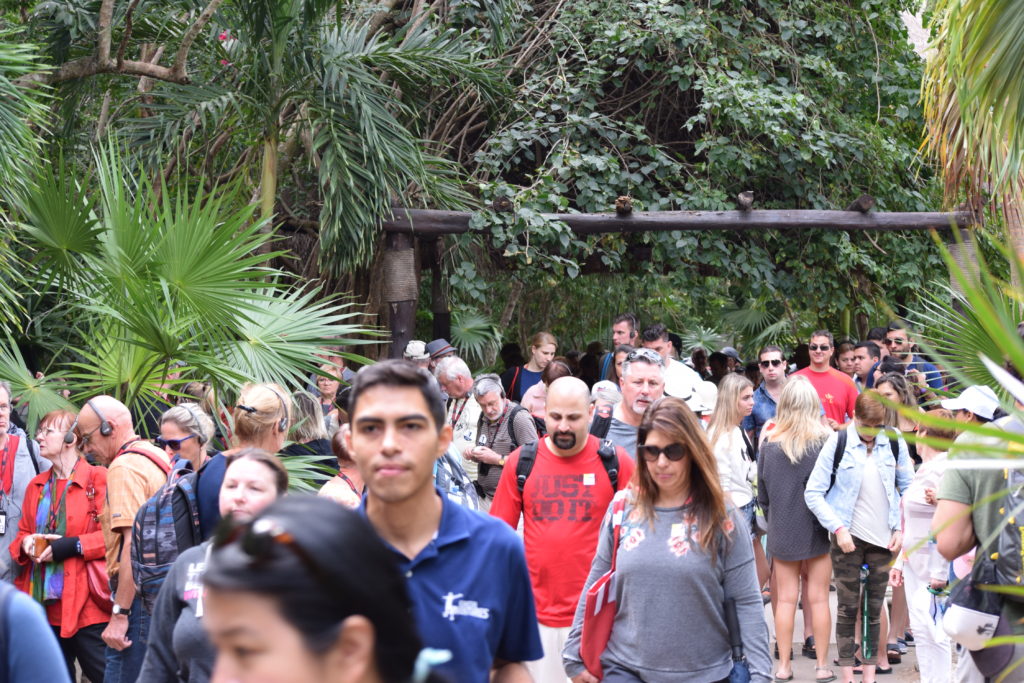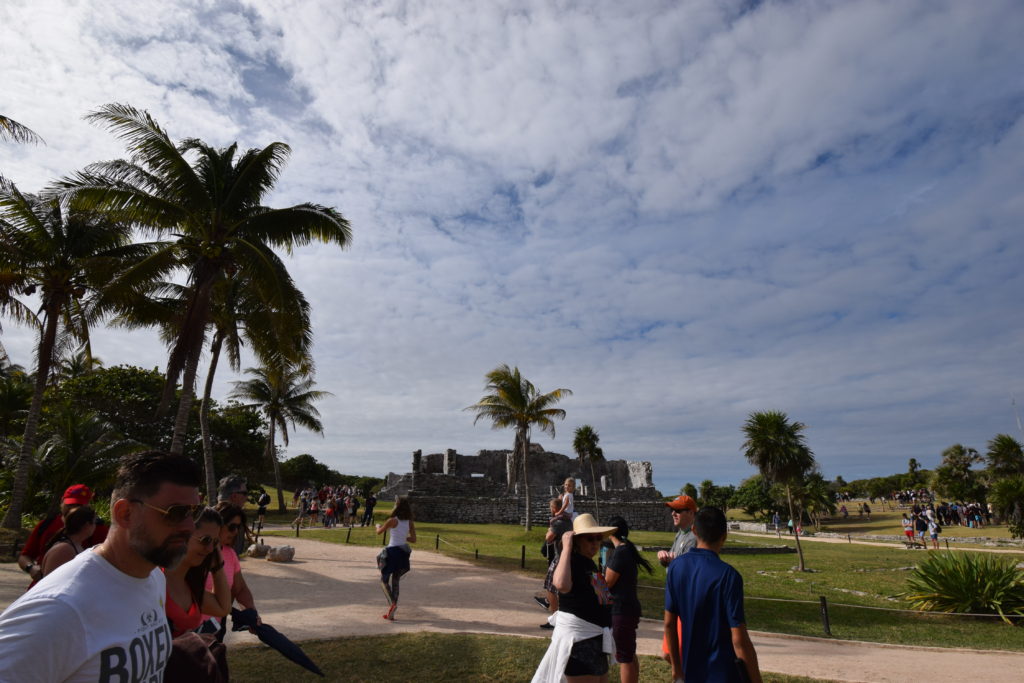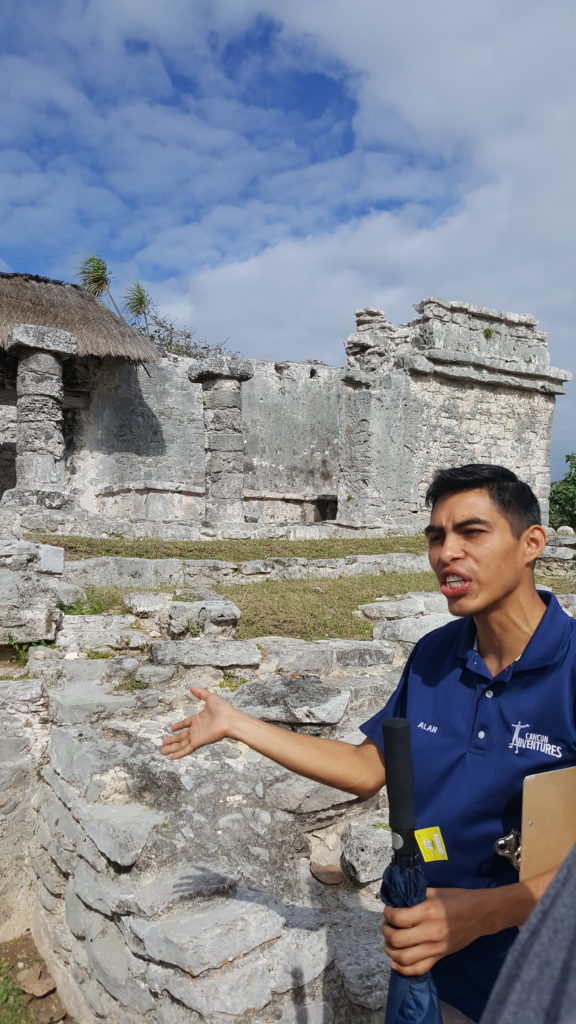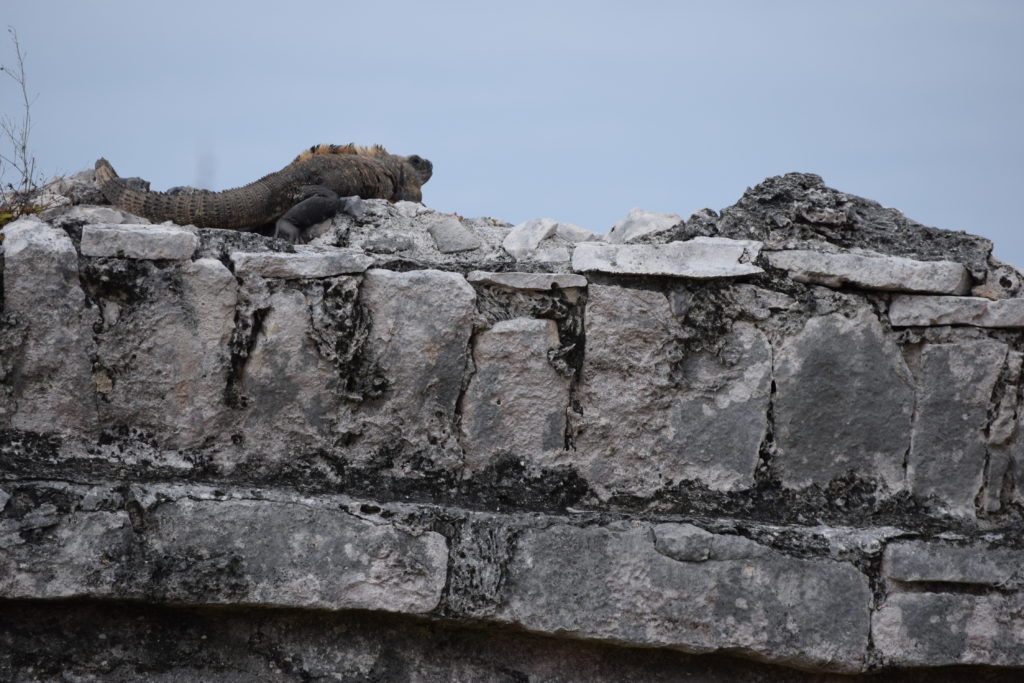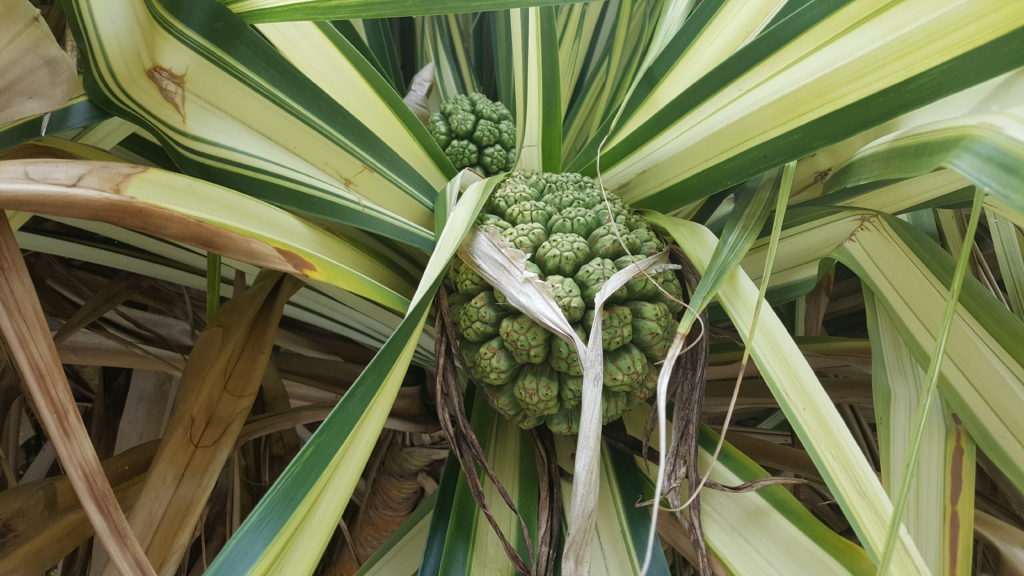 One of the revelations of our trip was a half hour at the greatest coffee shop ever, Ah Cacao, in Playa de Carmen. All their drinks were made with chocolate. Our Cocoa Tradicional was a warm latte style drink of almond, dark chocolate, espresso, and milk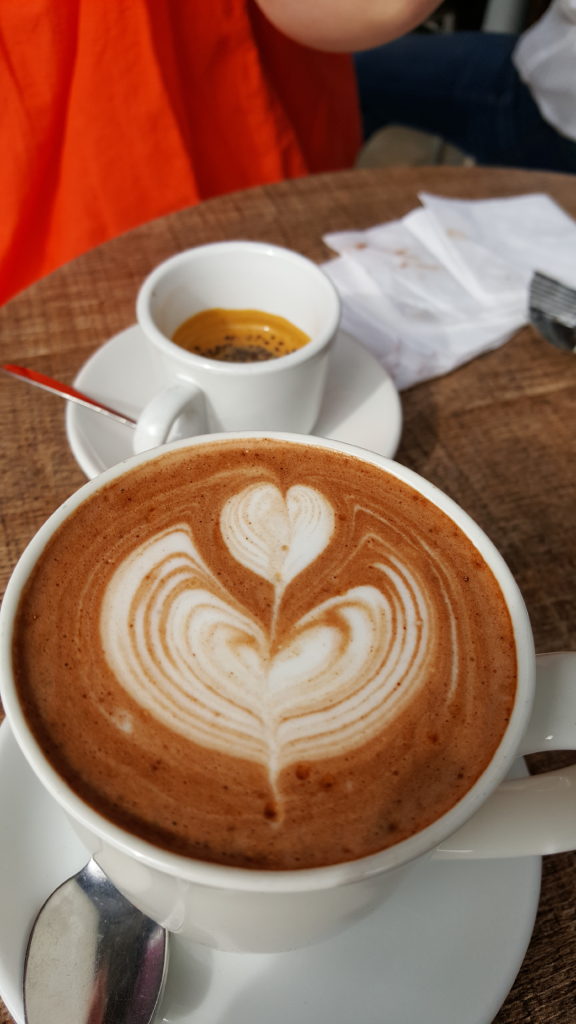 While goofing off we toured a few vintage markets and one had all thse refurbished refrigerators from the 60's. The owner replaced had the compressors and gaskets and if we lived closer, I would've taken one of these home.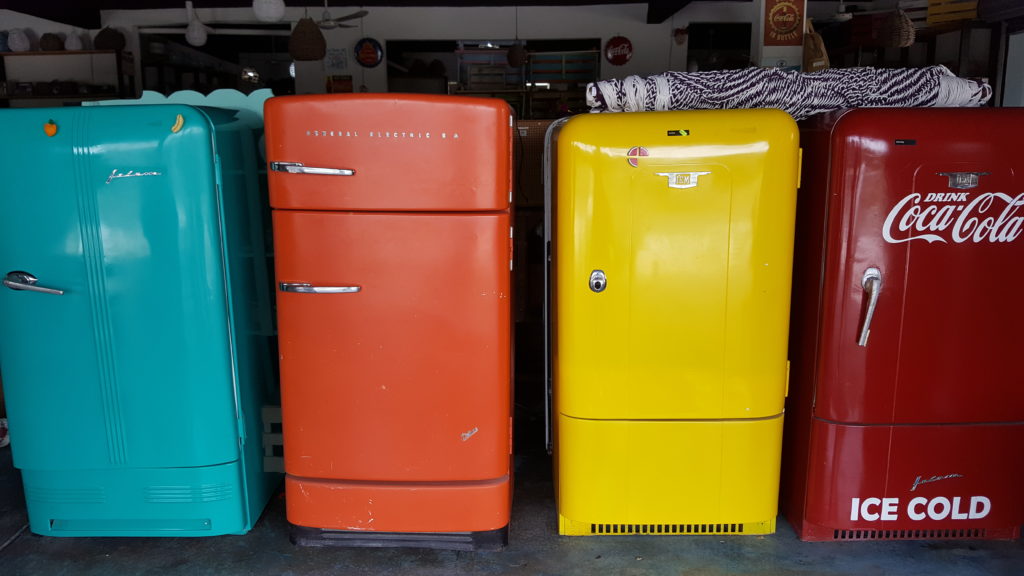 Ready to take a detour from your sea-side resort? 30 minutes south lies Tulum; it's geographically large, and the best known neighborhood goes by the name of Hotel Zone. And that's where you'll want to go.
The Food
If your idea of Mexican cuisine is one of these ubiquitous cantinas that dot our suburban Amercan landscape, where the food is an amalgam of canned beans, pre-shredded cheese, and flour tortillas so thick they'll make a decent frisbee, a visit to Hotel Unico and Tulum will be an eye-popping experience.  The food we enjoyed had a unique geographical stamp and featured plenty of local produce, seafood, and Mexican wines.
A month or so before our trip, we read about a restaurant in Tulum called Hartwood. The writer praised its ethos, cuisine, and balmy outdoor dining room and the fact that thy cook everything over hardwood and since they have little refrigeration, they buy most everything daily.  When we showed up, sadly they were booked solid. Yet a short walk down Tulum's only street revealed a dozen restaurants with this same ethos and outdoor dining. What magical sort of chef's playground is this town of Tulum?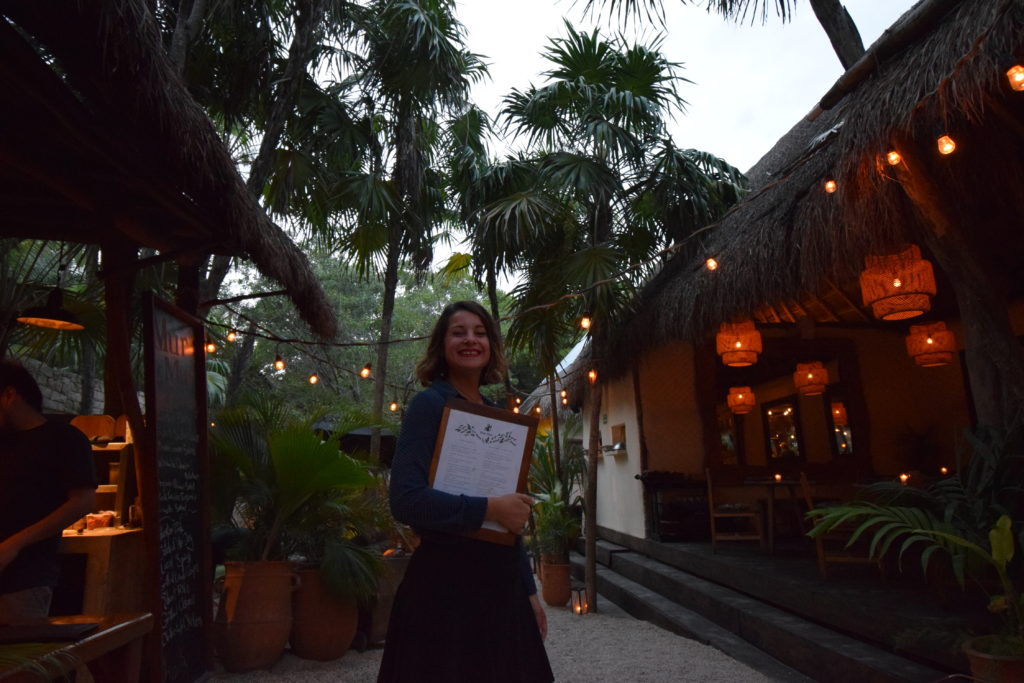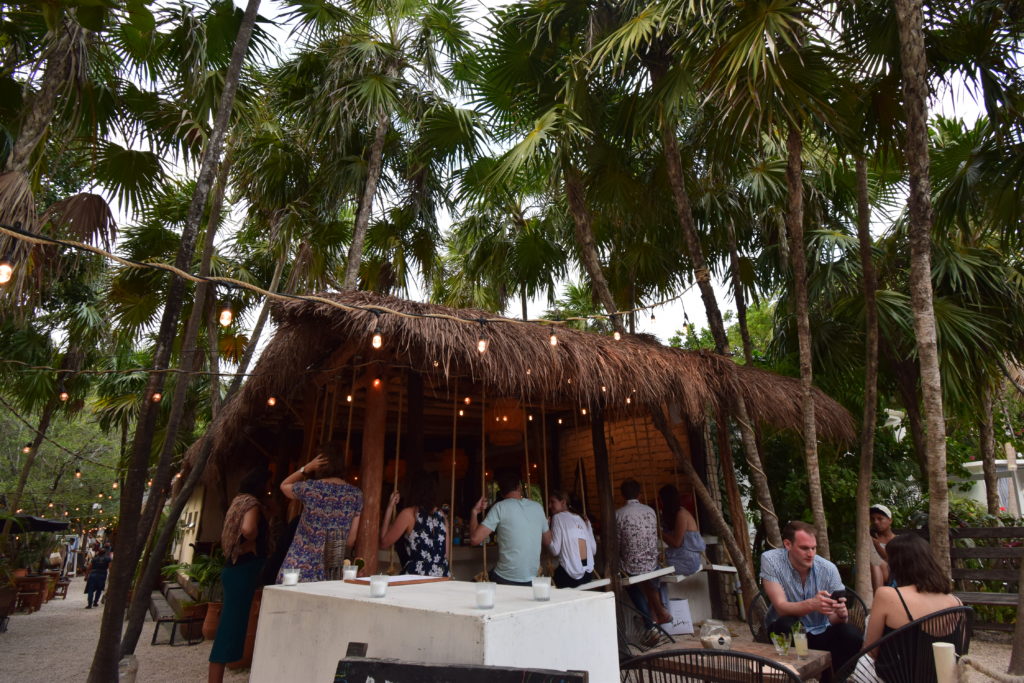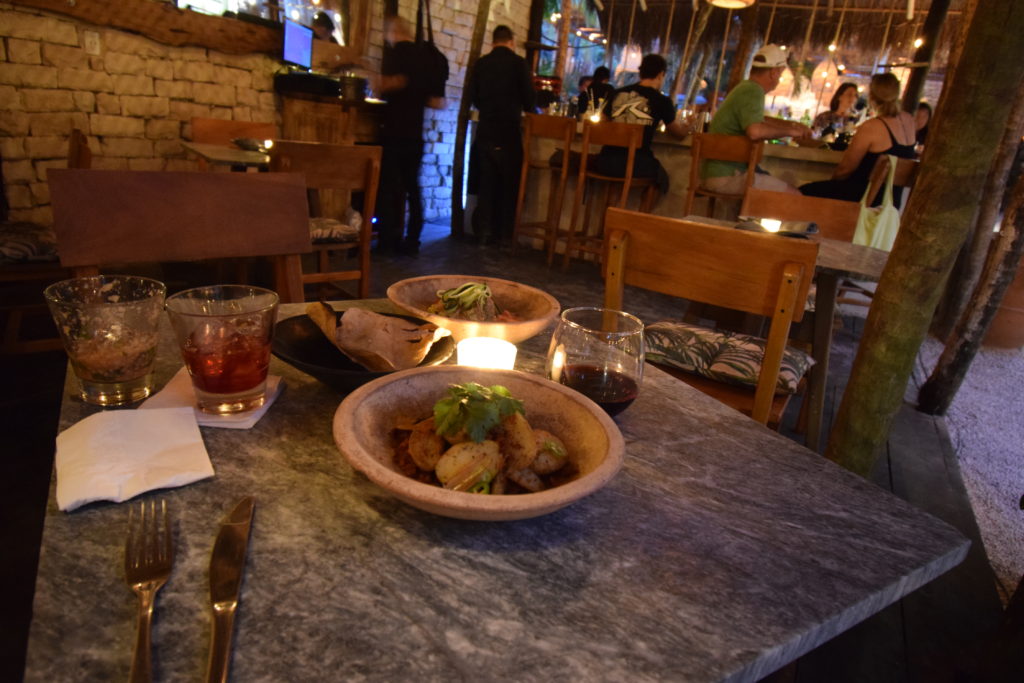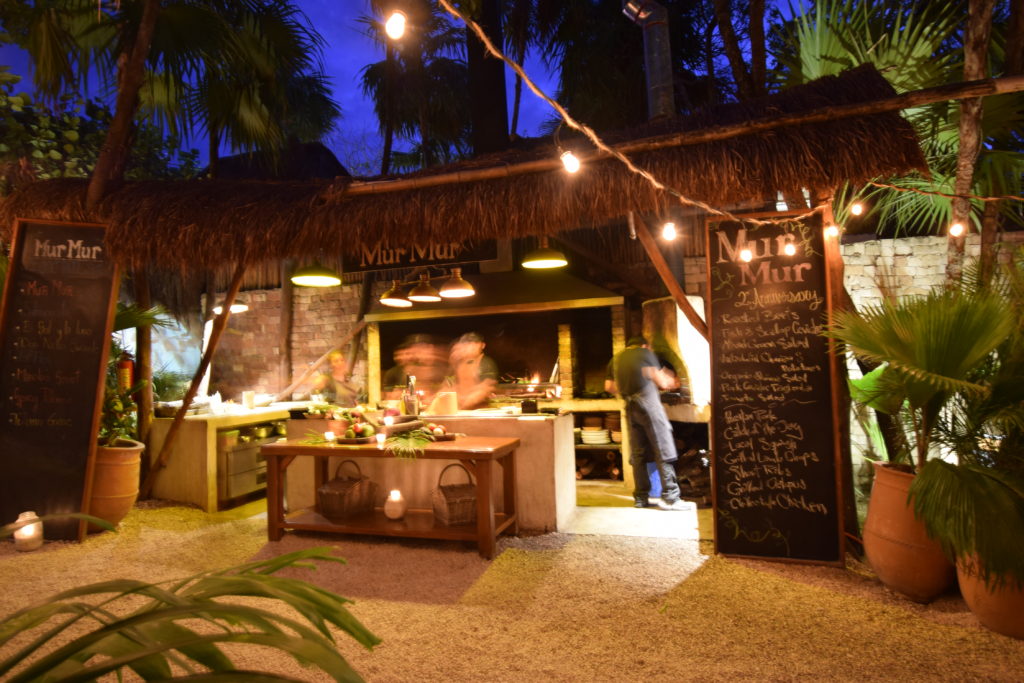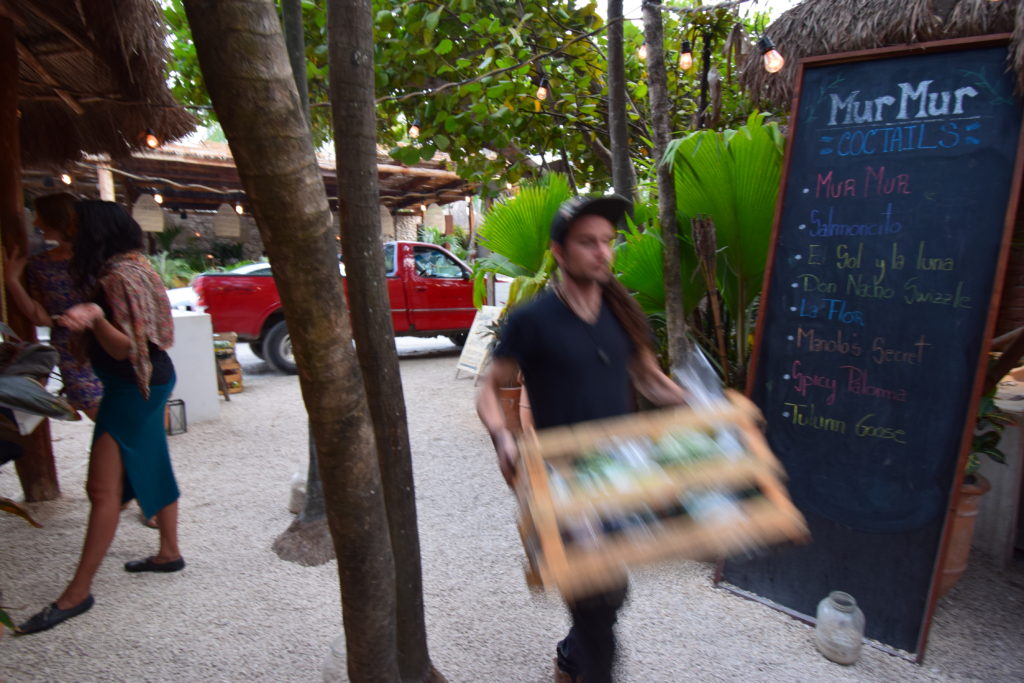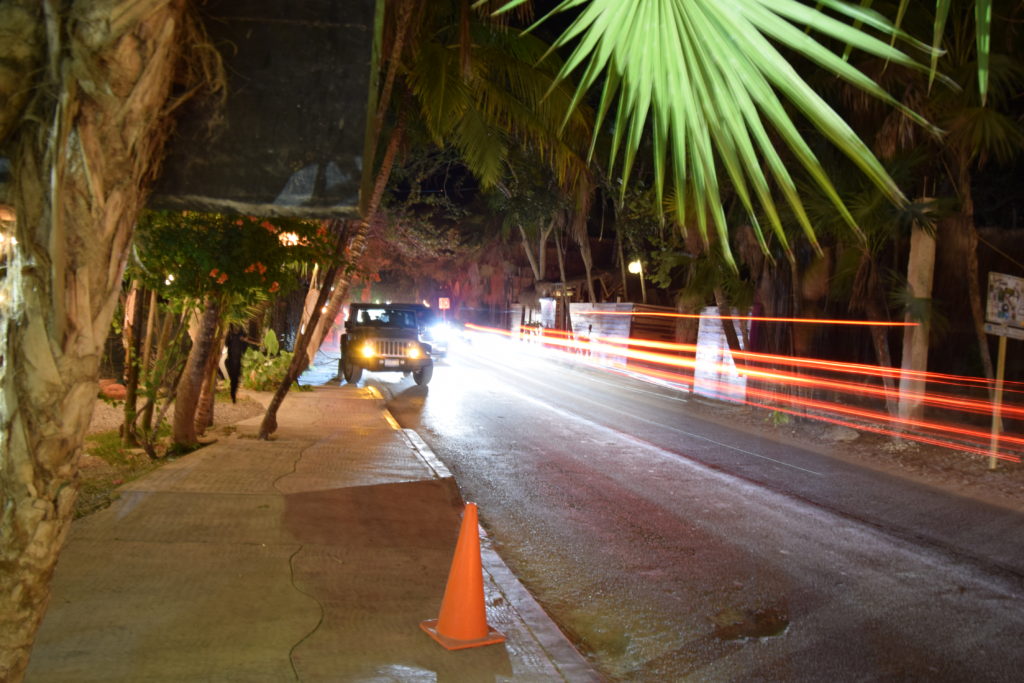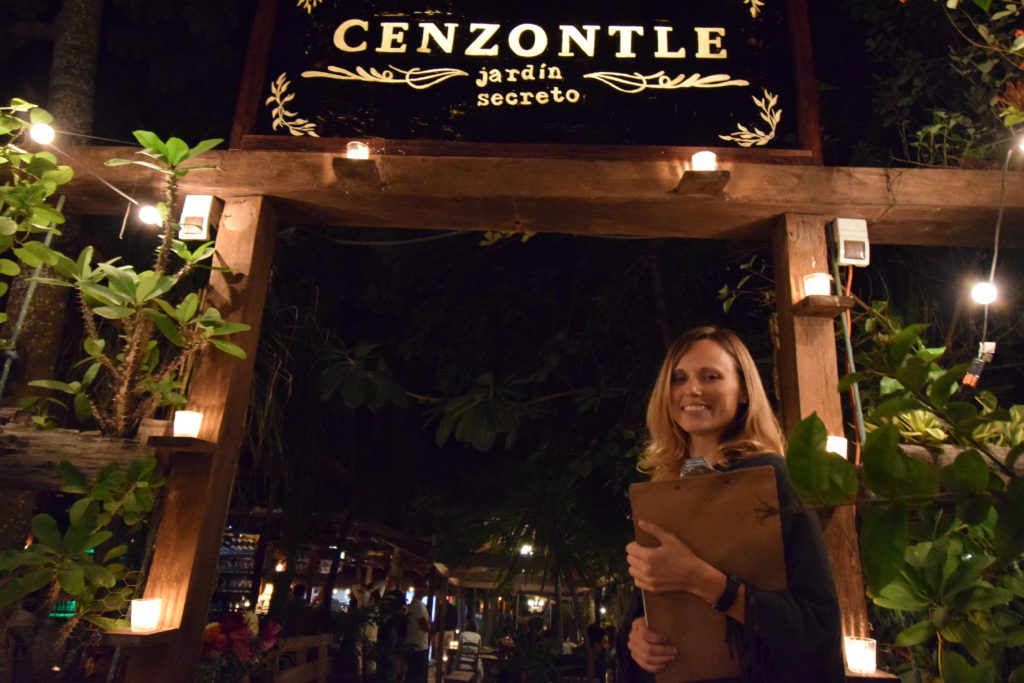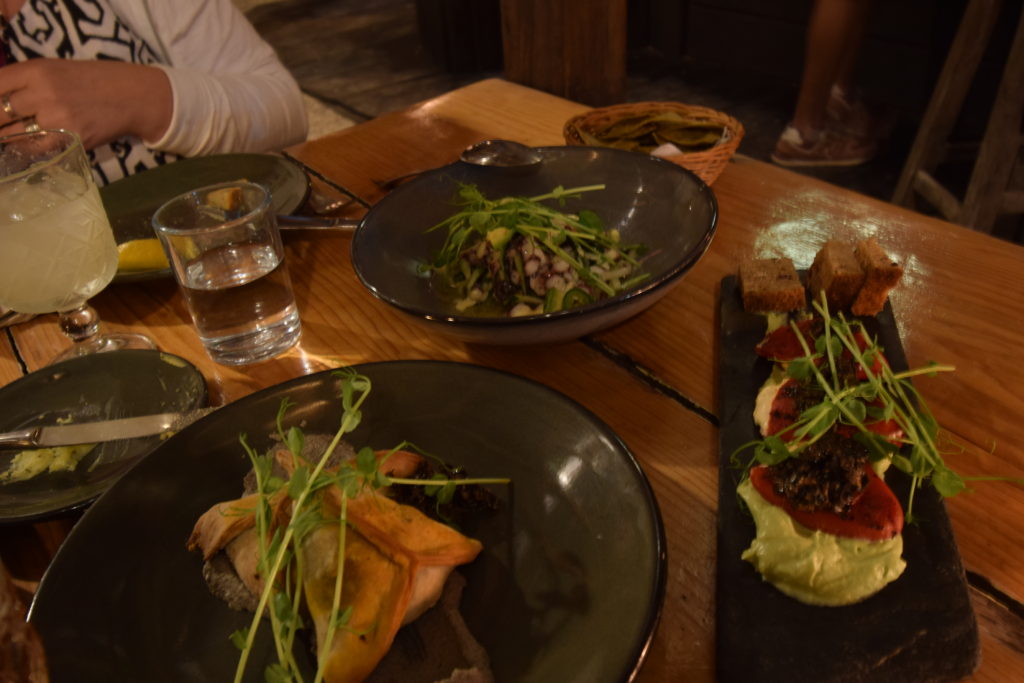 Restaurant Cueva Siete at Hotel Unico
The challenges of providing a great dining experience in a hotel can be gargantuan. However, the food we had at Unico, and especially the two meals we enjoyed at their flagship restaurant, Cueva Siete, was downright magnificent. Have you ever seen a Recado Sauce at your favorite stateside Tex-Mex cafe? Neither have I. It's a puree made from fire roasted chiles and a blend of herbs that may include annatto, oregano, cumin, clove, cinnamon, black pepper, allspice, garlic, and salt. So as you can imagine, depending on the chiles or herbs, it could vary wildly, which is a great opportunity for a professional cook. At Cueva Siete we had our first Recado and it was eye opening. One would thing a sauce made from chiles roasted this dark would be bitter and heavy. On the contrary, the herbs and stock were the prominent flavors and the fire of the chiles was tamed, literally by fire.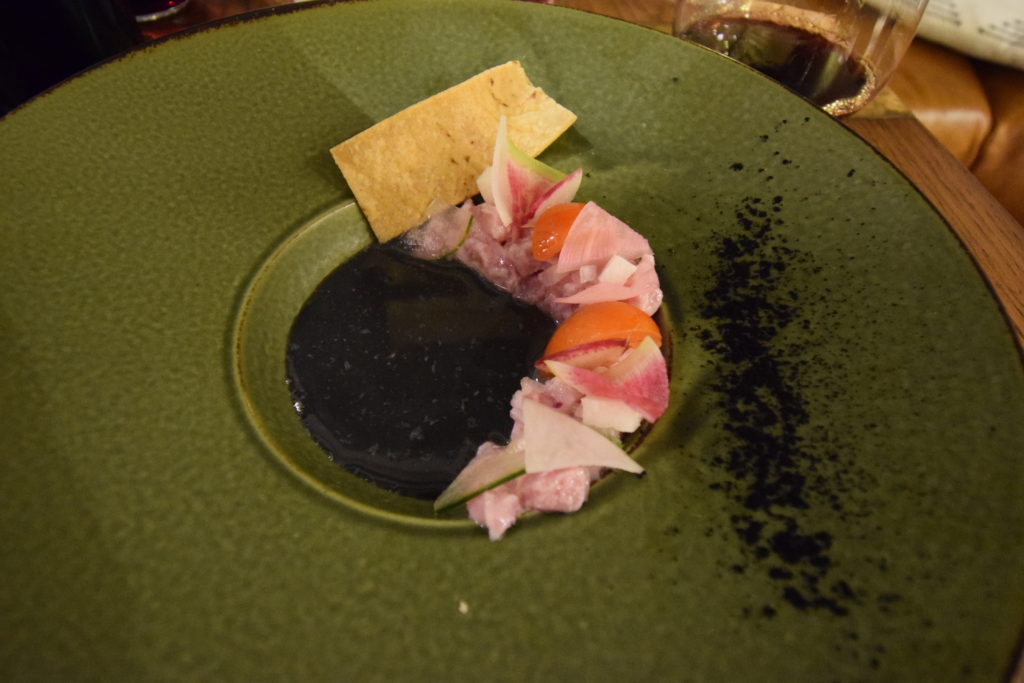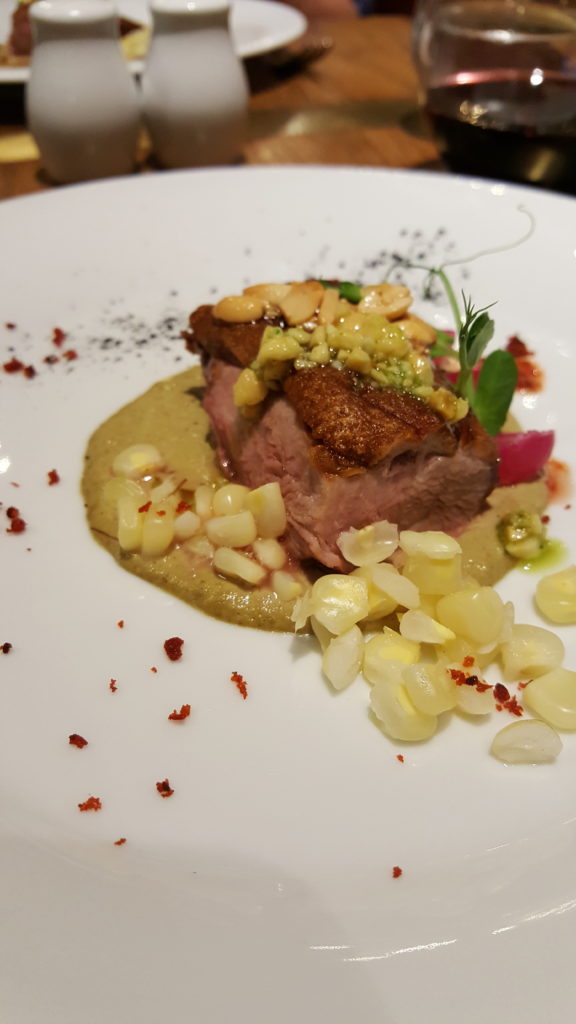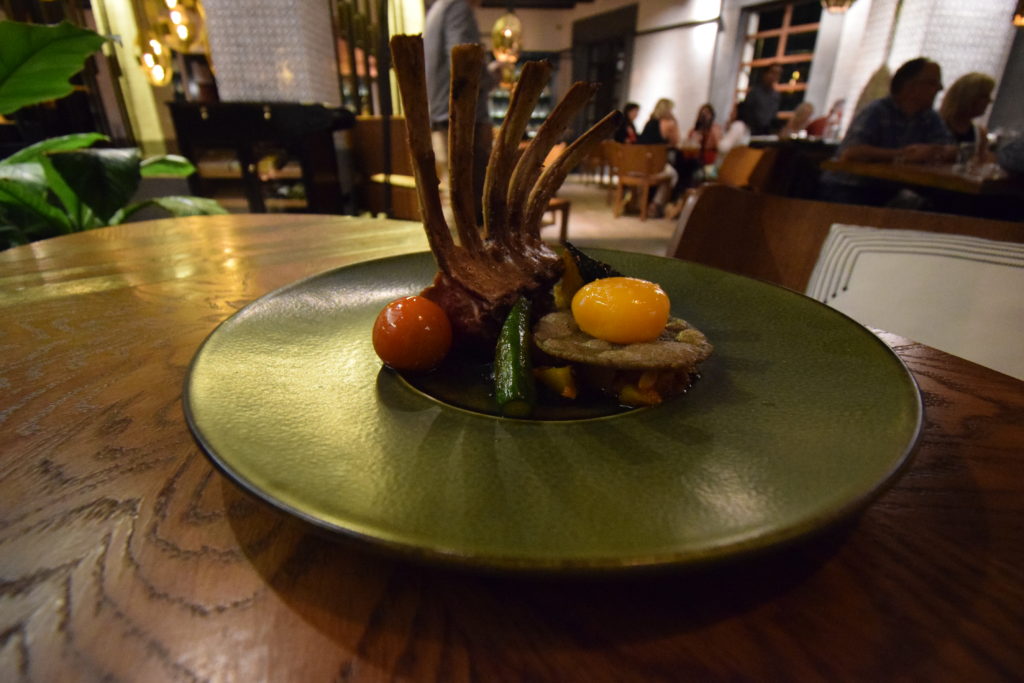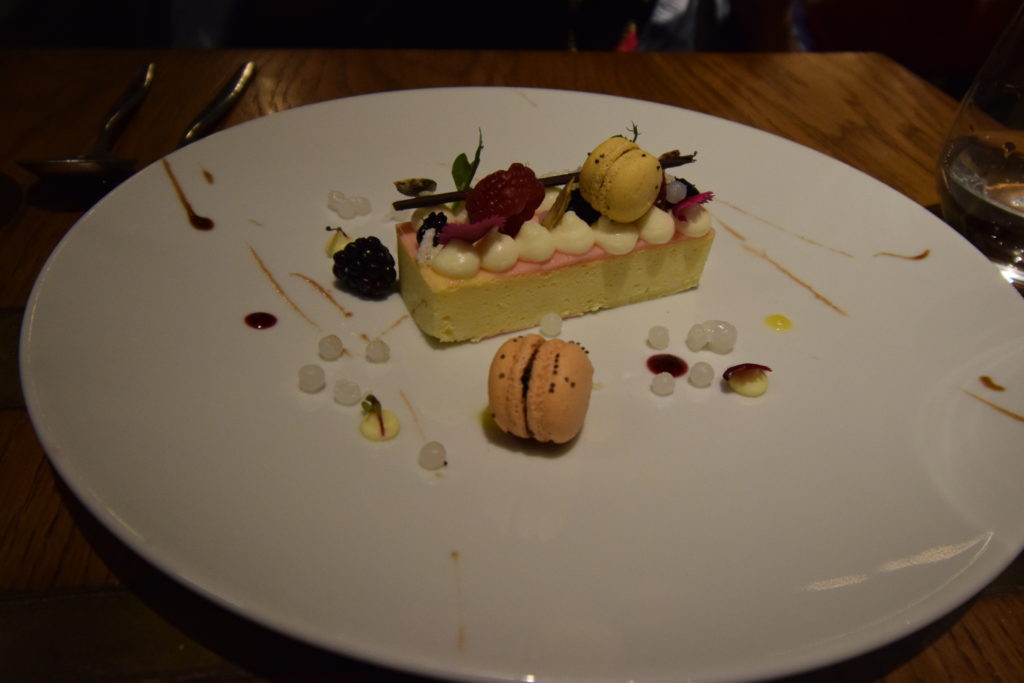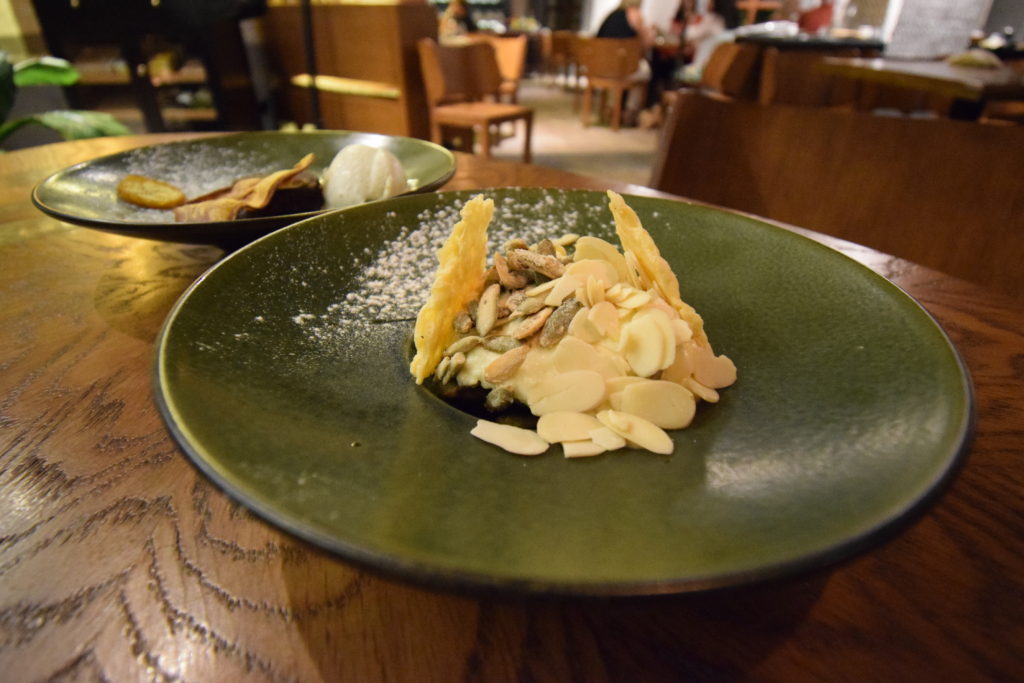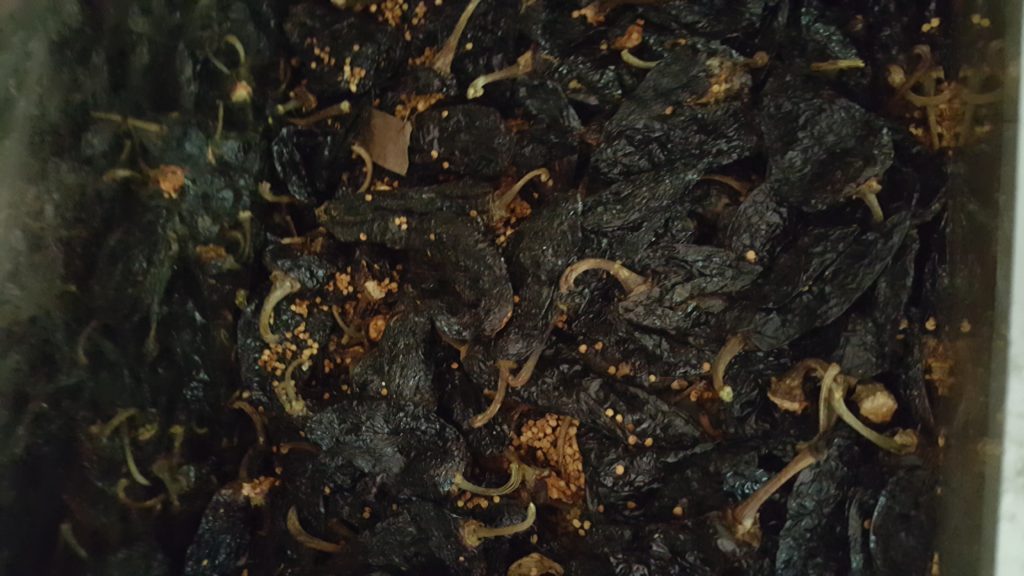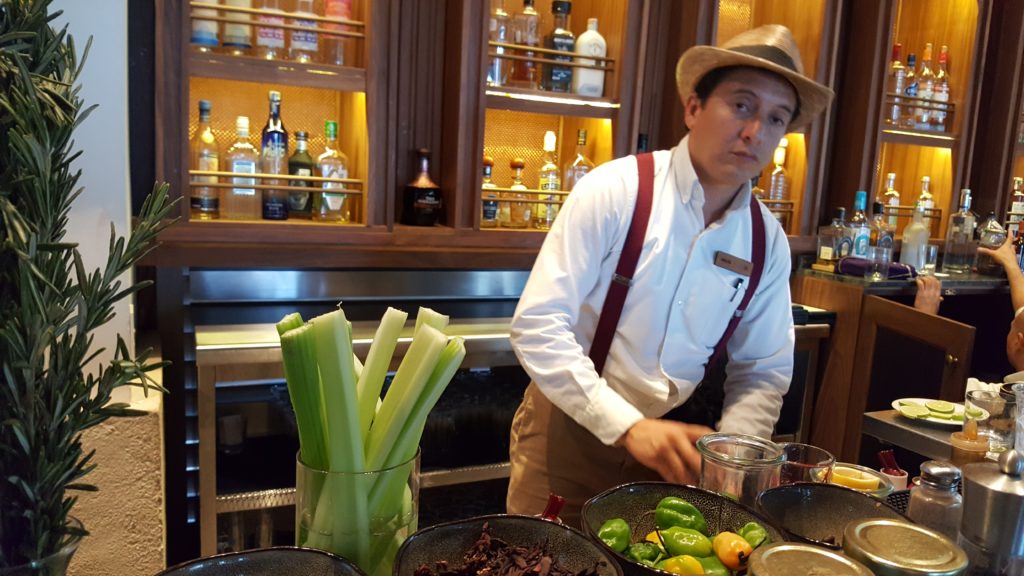 Should you go to Mexico's Yucatan peninsula? If you love adventure, the smell of salt water, exploring a diverse culture, exciting cuisine, snorkeling, sailing, learning about a fascinting ancient culture, and tremendous hospitality, then by all means go. You'll fly into Cancun then need to have pre-arranged transportation to get you south. Once at Hotel Unico, they'll be happy to help you finalize your plans.